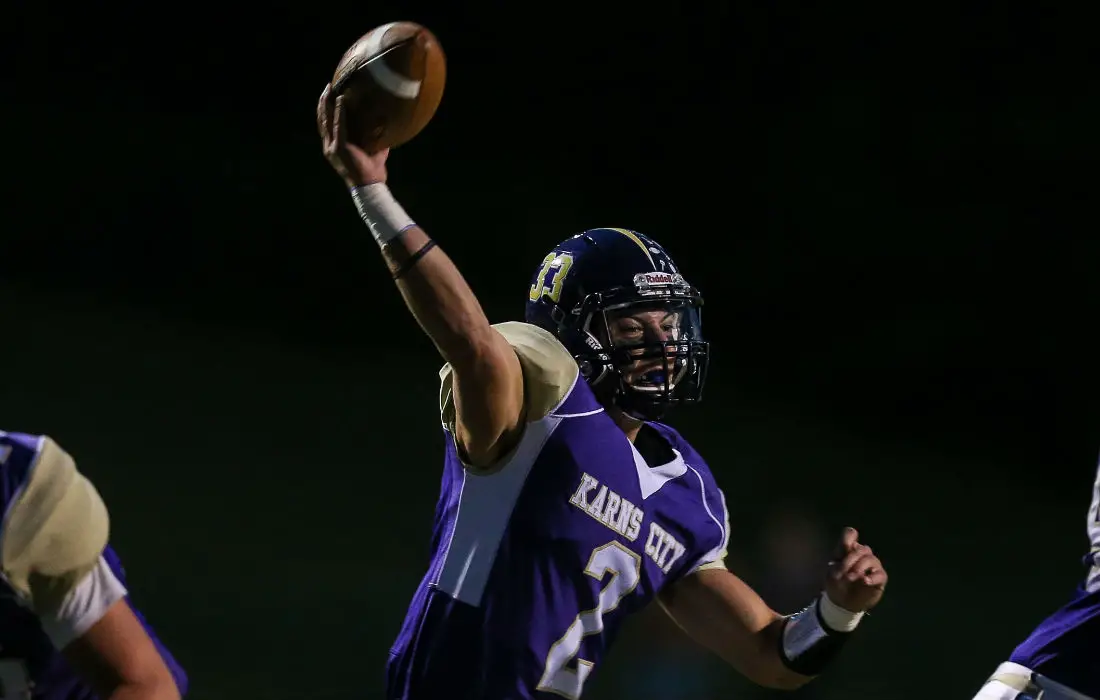 D9Sports.com and EYT Media are doing a series of player profiles on returning high-school athletes this summer. The year in school listed by the athlete is the year the athlete is entering this fall.
CULLEN WILLIAMS – Senior – Karns City
Son of: Kim and Tim Williams
Sports Played: Football, Baseball and Track
2015-16 Highlights: Williams split time at quarterback for the District 9 Class AA champion Gremlins last season while also starting at catcher for the KC baseball team and being a high-quality track athlete. In football, he threw for 539 yards and three touchdowns while running for 500 yards and seven scores. He also made 31 tackles on defense while picking off one pass. In track, he finished ninth in the 100-meter dash (12.17) and was an alternate on Karns City's District 9-championship 4×100-meter relay team helping the Gremlins to the D9 Class AA title. While participating in track, he was also the starting catcher and cleanup hitter for the KC baseball team helping the Gremlins to a second-place finish in District 9 and a 15-6 record.
Post High School Goals: His post-high school plans include attending college and playing football. He has multiple schools interested in him right now for football.
Q&A With Cullen Williams
D9Sports: Do you have a favorite sport, and if so why?
CW: Football, because it's the sport I excel the most in.
D9: What is your best high-school related sports memory and why?
CW: Beating Bedford in the state playoff (subregional) game last year. (Karns City used a 15-play drive in the fourth quarter to win the game with Williams picking up a couple of key first downs on the drive).
D9: Has there been a coach and/or teacher who has influenced you the most in your high-school career to this point, and if so, why?
CW: Coach (T.J.) McFarland. He's a great coach and personally, he has been a great father-like figure for me.
D9: What do you like best about playing sports in high school?
CW: I like the relationship with teammates and the memories that are made.
D9: What is the hardest part about playing sports in high school?
CW: The hard work and offseason training you have to put into it.
D9: How much offseason work do you put into your sports?
CW: I put in a lot of work. I lift every day, sometimes twice a day. The grind doesn't stop.
D9: What is your favorite subject in school?
CW: Math.
D9: What do you like to do for fun when you aren't playing sports?
CW: I alway want to lift. I also like hunting, fishing and hanging with friends.
D9: What are your goals for the upcoming school year both sports wise and academically?
CW :I want to have a great football season and push deep into the playoffs. I also want to excel in the classroom.