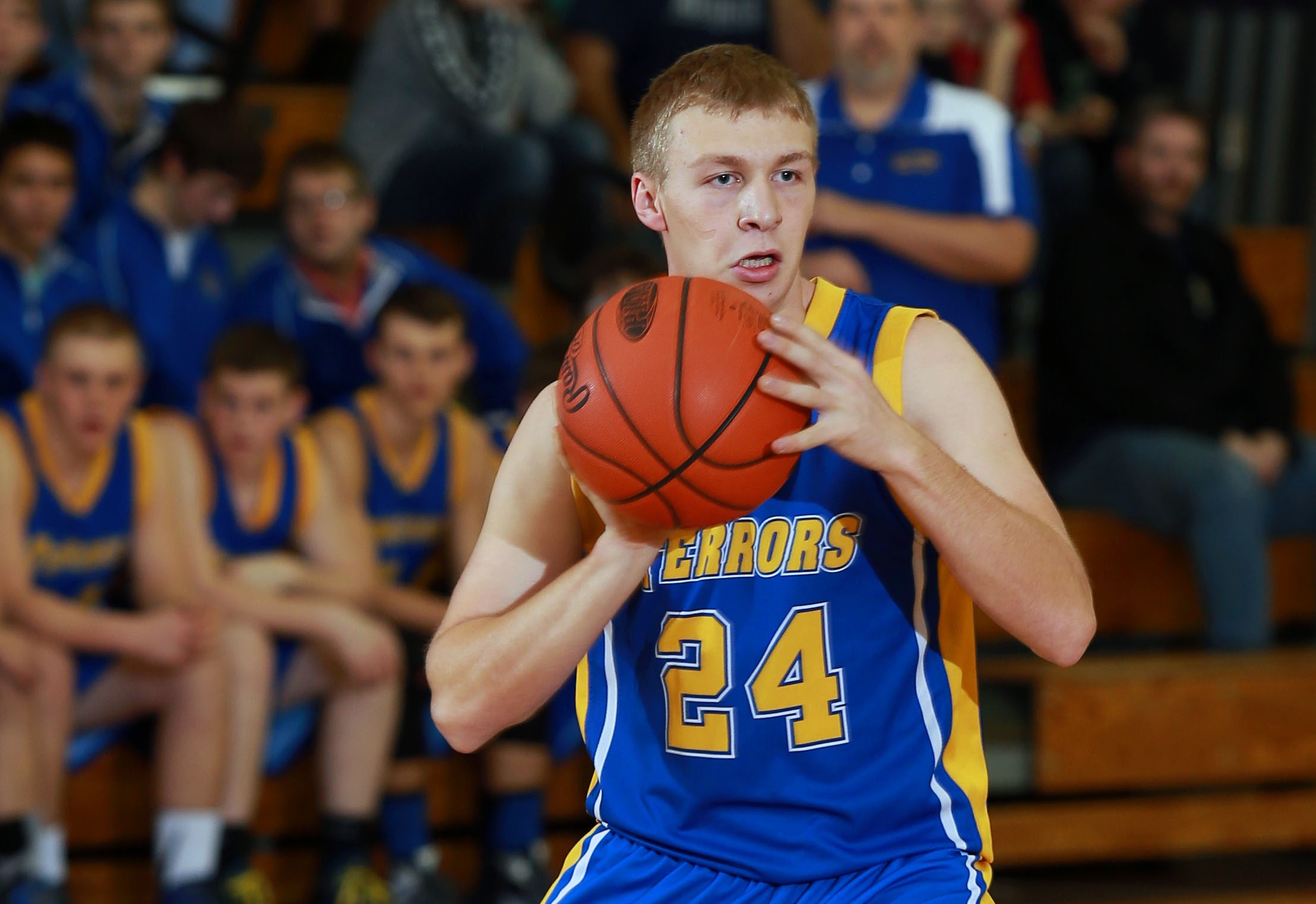 D9Sports.com and EYT Media are doing a series of player profiles on returning high-school athletes this summer. The year in school listed by the athlete is the year the athlete is entering this fall.
DAMEN PALMER – Senior – Otto-Eldred
Son of: Lance Palmer and Kimberly Palmer (stepmom) and Crystal Burris and Tim Burris (stepdad)
Sports Played: Football, Basketball, Baseball
2015-16 Highlights: Palmer did a little bit of everything for the Terrors football team. He was the second-leading rusher with 422 yards and a touchdown. He was 9 of 20 passing for 121 yards with one touchdown and one interception. He also caught two passes for 4 yards and made 24 tackles while intercepting a team-best three passes.
Post High School Goals: Palmer is looking to go to college to be a welder.
Q&A With Damen Palmer
D9Sports: Do you have a favorite sport, and if so why?
DP: Football is my favorite sport, because I love playing under the lights with all my friends, and it's fun to be able to be physical.
D9: What is your best high-school related sports memory and why?
DP: My best high school sports memory so far is my freshman year playing against Coudersport in football, who is a team that was suppose to beat us, but we ended up winning.
D9: Has there been a coach and/or teacher who has influenced you the most in your high-school career to this point, and if so, why?
DP: My old pony coach, who is actually my dad, is the one who has inspired me the most to be the best I can and to work my butt off in the weight room, on the field and the court. He taught me to work my hardest because no one can ever take that away from me.
D9: What do you like best about playing sports in high school?
DP: I get to be with my friends, and sports are something I love to do.
D9: What is the hardest part about playing sports in high school?
DP: It is balancing school work and not having much time to do anything else. Also, after coming off a super hard loss against a team that you know you should have beat is super hard to get over.
D9: How much offseason work do you put into your sports?
DP: I put in a ton of offseason work, I'm in the weight room almost every single morning, and at night I go to open gyms for basketball or just go and do conditioning drills at the football field or my house.
D9: What is your favorite subject in school?
DP: Math is probably my favorite subject in school
D9: What do you like to do for fun when you aren't playing sports?
DP: I like to go to the dirt track races and hunt.
D9: What are your goals for the upcoming school year both sports wise and academically?
DP: My goal for football is to make the Big 30 and get into the playoffs. In basketball and baseball, I would also love to make it into the playoffs.