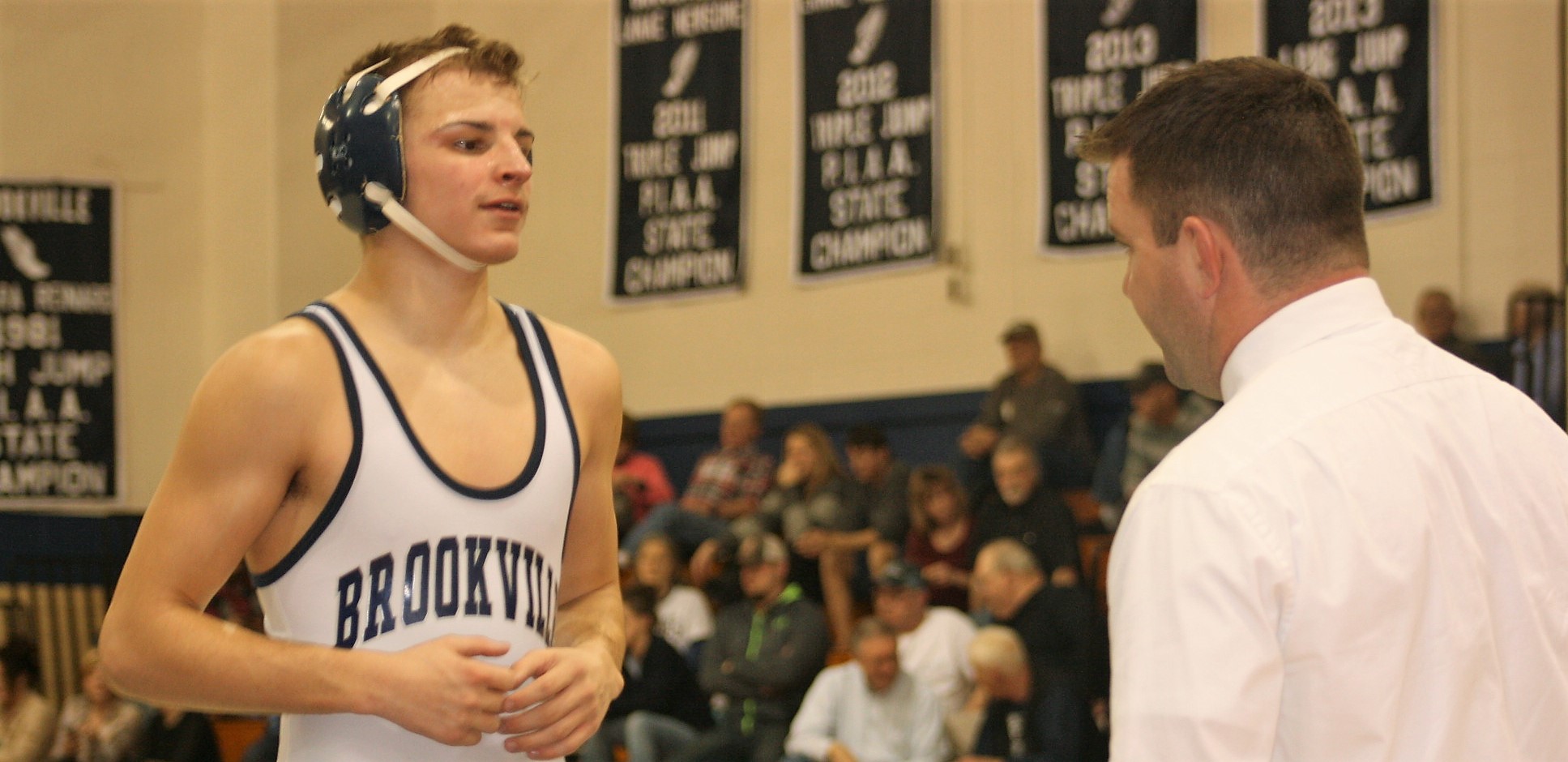 D9Sports.com and EYT Media are doing a series of player profiles on returning high-school athletes this summer. The year in school listed by the athlete is the year the athlete is entering this fall.
(Submitted photo. Photo by Allie Zacherl)
DONTAE CONSTABLE -SENIOR – BROOKVILLE
Son of: James and Karen Constable
Sports Played: Wrestling
2016-17 Highlights: Dontae finished third in District 9 Class 2A at 132 pounds knocking off Bradford's Tyler Thompson, 2-1, in the consolation final. He then took third again at the Northwest Regional again beating Thompson in the consolation final, this time by a score of 3-2 to qualify for the state championship, where he went 0-2.
Post High School Goals: He plans on attending college and study Nursing while also wrestling.
Q&A With Dontae Constable
D9Sports: What is your favorite sport to participate in?
DC: Wrestling
D9: What is your favorite memory, moment, game from playing high school sports?
DC: Jumping into Coach Stormer's arms after qualifying for states.
D9: Why do you play high school sports?
DC :I have wrestled since I could walk and I love it. Love the atmosphere and the sport just being me and another person trying to break their will.
D9: Is there a high school player on your team or another team that you enjoy watching play? If so, why?
DC :I really like watching Jason Nolf not a high school wrestler but college. He has a pace like no one else and loved scoring points.
D9: When not playing sports I would rather (pick one) – Go to work, play video games, shop, hang out with friends, play pickup sports, go the movies
DC :I actually really like to play pickup games of basketball even though I am really bad.
D9: If you could go anywhere in the world, where would it be and why?
DC :I would want to go to Iran or Russia to wrestle. They are the best in the world every year.
D9: Who has had the most influence on you as a person?
DC :It would have to be Coach Mick Stormer. He works out with four times a week and is a freak role model. He is always trying to find ways to help me reach my goals on and off the mat.
D9: What do you like most about growing up in your hometown?
DC :I love that the town rallies around the wrestling team and are so supportive and we have the best fans in the country.
D9: What do you wish you could change about growing up in your hometown?
DC :I wish we had more kids wrestling.
D9: What question do you wish I would have asked you? And what is the answer to it?
DC :What was the lowest moment in your high school atheist career? And it would be end of my sophomore year after I didn't make it out of districts.
D9: Do you or have you had any siblings or other immediate relatives who have played high school sports?
DC :Yes, my brother was a wrestler as well and helped me a lot getting to the point in my career and I look up to him a lot and want to be a better wrestler than he was, we are both extremely competitive.