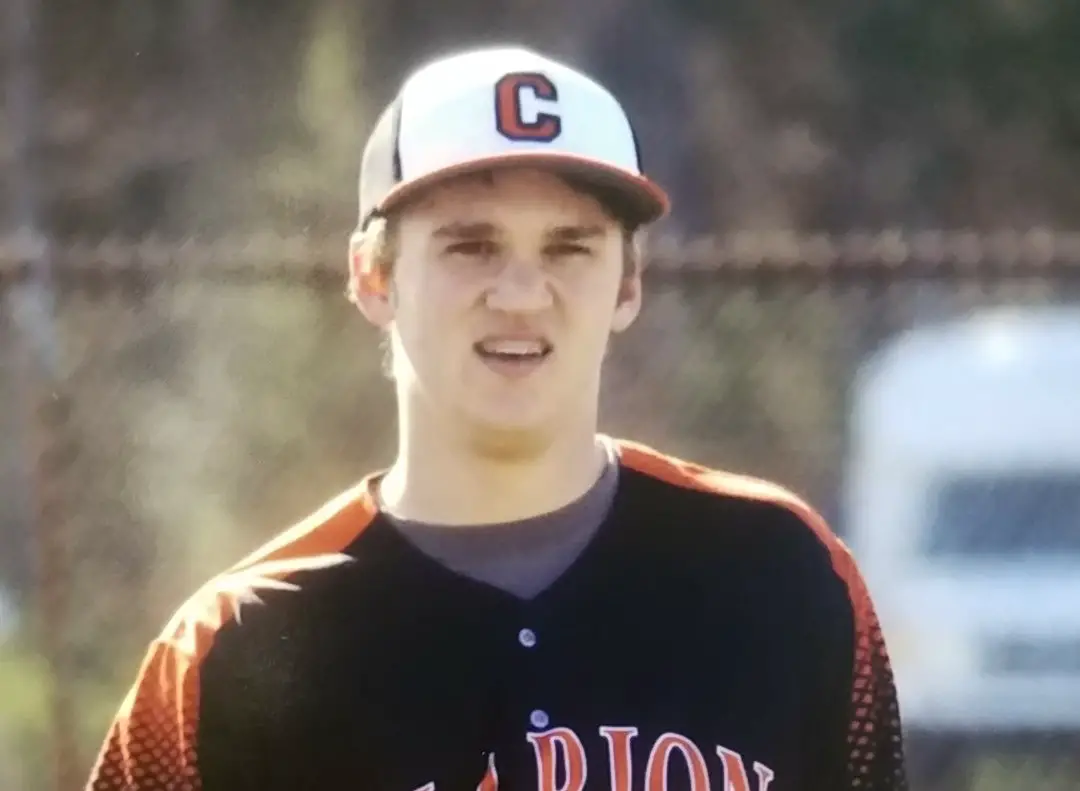 D9Sports.com/EYT Media is doing a series of player profiles on returning high-school athletes this summer. The year in school listed by the athlete is the year the athlete is entering this fall.
(Submitted photo)
DREW WRHEN – SENIOR – CLARION
Son of: Meagan & BJ Wrhen (Dad is the assistant basketball coach at Clarion)
Sports Played: Football, Basketball, Baseball
Family Members Playing/Played Sports: His brother, Bailey, played golf and basketball at Clarion-Limestone. His dad played basketball and baseball at Clarion.
2017-18 Highlights: He helped Clarion to the District 9 Class 2A football championship and to the playoffs in both basketball and baseball. In football, he made 15 tackles in nine games. In basketball, he played in 20 games scoring 13 games, and in baseball, he played in all 17 games hitting .234 with two doubles and 10 RBIs, ranking third on the team in RBIs.
Post-High School Plans: His plans are to attend Clarion University to pursue a master's degree in Athletic Training but he wouldn't be surprised if that changes by the time he graduates college. He said that unless he "finds out I'm really good at some sports this year" he probably won't bother to play a sport in college.
Q&A With Drew Wrhen
D9Sports: What is your favorite sport to participate in and why?
DW: I enjoy participating in football the most because I grew up in the North Clarion School District and during football season I get to see my old friends every day because of our co-op with North Clarion.
D9Sports: What is your favorite memory, moment, game from playing high school sports?
DW: My favorite memory from playing high school sports was beating Greensburg Central Catholic in the state semifinals and going to the state championship in my sophomore year of baseball.
D9Sports: Why do you play high school sports?
DW: I play high school sports to stay active and strengthen my friendships with my teammates.
D9Sports: Who has had the most influence on your athletic career and why?
DW: My dad has definitely had the biggest influence on my athletic career. He is the assistant basketball coach at Clarion and brought me into the sport. Let me tell you, if I hadn't played basketball I wouldn't be nearly the player I am now because of the work ethic it requires.
D9Sports: Do you remember the first sport you played and did you like it right away or did it grow on you?
DW: The first sport I had ever played was T-Ball for creative kids. I enjoyed it right away because I come from a baseball family and was excited to be like them.
D9Sports: Do you have a favorite number for a uniform? If so, what is the story behind that number?
DW: I am number 4 in all three of the sports I play. It's because I was born on Jan. 4th and it's my favorite number.
D9Sports: What would someone who doesn't know you be surprised to find out about you?
DW: One time I made a layup in a game against Tussey Mountain on accident. True story.
D9Sports: If you could eat dinner with anyone famous (living or dead) who would it be and why?
DW: OJ Simpson because I'm still skeptical…..too many unanswered questions
D9Sports: Iphone or Android or Neither and why?
DW: iPhone because Apple Music is a life saver.
D9Sports: What is your go-to Social Media and why?
DW: Twitter because there's it limits how annoying you can be in one post.
D9Sports: What do you like most about high school and why?
DW: Sports…they basically motivate me to go to school. I don't really like school.
D9Sports: What do you like least about high school and why?
DW: Toilet paper is cheap and painful.
D9Sports: What question do you wish I would have asked you? And what is the answer to it?
DW: What sport is the most successful at your school? Answer: Cheerleading