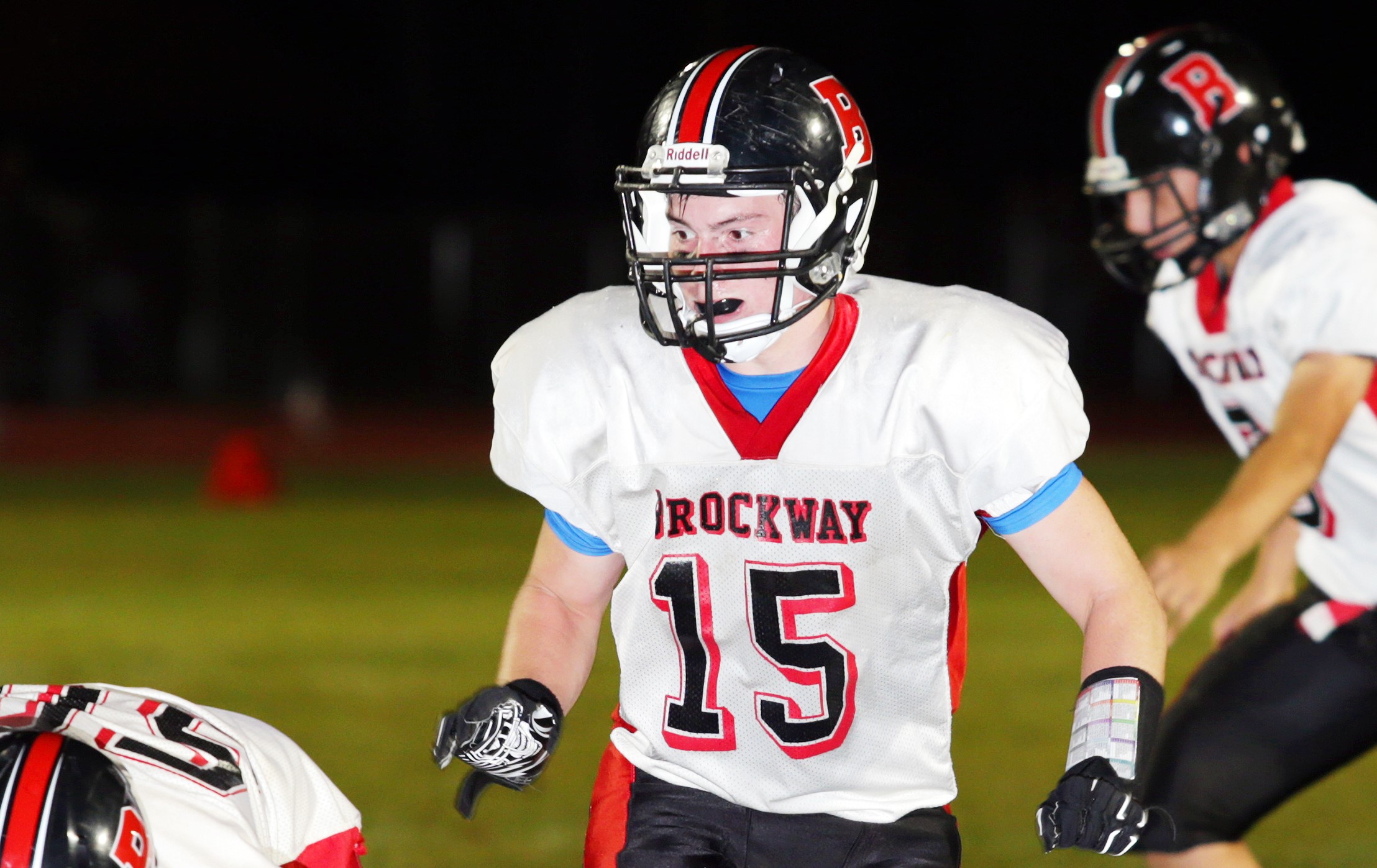 D9Sports.com and EYT Media are doing a series of player profiles on returning high-school athletes this summer. The year in school listed by the athlete is the year the athlete is entering this fall.
HUNTER ANTONUCCIO – Senior – Brockway
Son of: Sam and Kelly Antonuccio
Sports Played: Football, Basketball, Baseball
2015-16 Highlights: Antonuccio was the third-leading tackler on Brockway's District 9 Class A runner-up football team with 79, including a ½ sack. He also intercepted a pass. He also saw limited time in basketball playing in 10 games scoring six points. In baseball, he was the Rovers second-leading hitting at .391 with six doubles and six RBIs while also walking 15 times giving him an on-base percentage of .548. He stole four bases and also saw action in five games on the mound.
Post High School Goals: Antonuccio is planning on attending college and majoring in physical rehabilitation or athletic training. He believes Slippery Rock would be the perfect school for that, but he is keeping his options open right now. He was recently invited to a showcase at Slippery Rock and Waynesburg and Geneva have also invited him to take a visit and watch a football game.
Q&A With Hunter Antonuccio
D9Sports: Do you have a favorite sport, and if so why?
HA: Baseball is my favorite. Football gives it a run for its money though. Baseball has always been a sport that has came easy to me understanding everything. Starting since my freshman year and just being able to learn a lot from everyone while excelling at it made it my favorite.
D9: What is your best high-school related sports memory and why?
HA: Out of all of them would have to be playing against Kane in the district football finals the past two years. One, because not everyone will get the chance to compete on the championship level, and two the latest one was a great game.
D9: Has there been a coach and/or teacher who has influenced you the most in your high-school career to this point, and if so, why?
HA: A coach, who isn't with us on the football team anymore, Coach Hepler gave me the shot to start as a freshman. He always pushed me saying how I wasn't afraid to hit and how he saw great things in me. It made we want to be better and work towards something great.
D9: What do you like best about playing sports in high school?
HA: There's nothing like a Friday night football game or playing baseball under the lights. It's a one-of-a-kind experience. Sports give you a place to slip away from everything, and in the moment nothing matters but you playing the game.
D9: What is the hardest part about playing sports in high school?
HA: I don't really see anything hard with playing sports. Time management might be hard, and finding time to put in work in all three sports during the summer.
D9: How much offseason work do you put into your sports?
HA: If I'm not at work, I'm either at legion baseball games or at football ota's or basketball shootouts/open gyms.
D9: What is your favorite subject in school?
HA: Math
D9: What do you like to do for fun when you aren't playing sports?
HA: I like to hangout with my friends as well as spend time with family.
D9: What are your goals for the upcoming school year both sports wise and academically?
HA :My goals are to be an AML All-Star in football and baseball. Win D9 in football. Academically, I want to make honor roll all four marking periods.