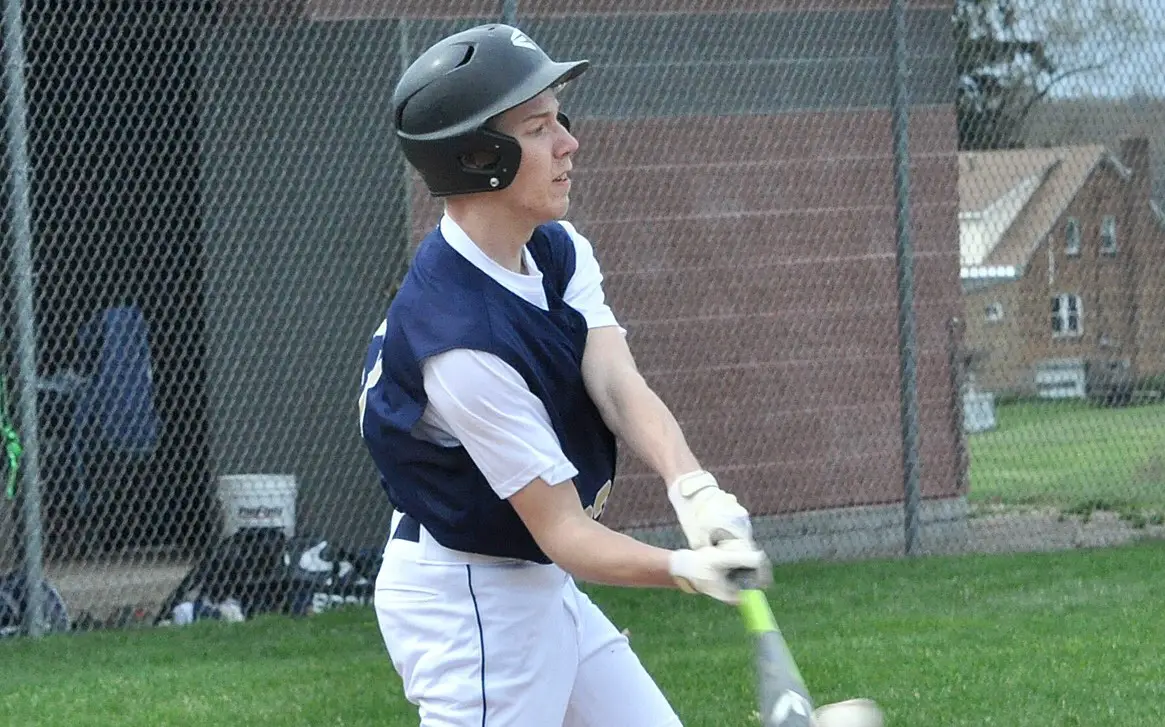 D9Sports.com/EYT Media is doing a series of player profiles on returning high-school athletes this summer. The year in school listed by the athlete is the year the athlete is entering this fall.
(Submitted photo)
IAN LARSON – SENIOR – CLARION-LIMESTONE
Son of: Sember Larson and Bob Larson
Sports Played: Golf and baseball
Family Members Playing/Played Sports: Bob Larson (Dad) Bob Larson (Uncle) Bill Larson (Uncle) Rich Rhoades (cousin)
2018-19 Highlights: Hit .391 for C-L's KSAC championship baseball team while hitting a double and driving in 16 runs.
Post-High School Plans: He plans to go to Triangle Tech to be an electrician
Q&A With Ian Larson
D9Sports: What is your favorite sport to participate in and why?
IL: Baseball because the game can always go either direction until the very last out is made.
D9Sports: What is your favorite memory, moment, game from playing high school sports?
IL: My favorite game was the KSAC championship this year because opportunities for games like that don't come around all the time especially on your home field.
D9Sports: Why do you play high school sports?
IL: I play to push myself to work hard and to make good memories with my friends.
D9Sports: Who has had the most influence on your athletic career and why?
IL: My dad and grandpas because they all were good ballplayers and are always willing to put the time in to help me improve.
D9Sports: If you could change one thing about high school sports, what would it be and why?
IL: I would change that during playoffs public schools only play public schools, not private schools with the ability to recruit.
D9Sports: If you could be president for a day, what would be the one major thing you would do?
IL: I would make sure all veterans and active-duty members of the military are repaid properly for their sacrifices and service.
D9Sports: What is your ideal place to live? County, City, Suburb? Why?
IL: The country because I like being able to hunt, fish, and ride near my house and not having a lot of people around me.
D9Sports: What would someone who doesn't know you be surprised to find out about you?
IL: They might be surprised to find out that I'm related to John Wayne the actor.
D9Sports: What is your strongest subject in school?
IL: History
D9Sports: If there was one period in history or one event in history you could go back to, what would it be?
IL: I would go to the Wild West because I always thought it would be cool seeing the outlaws riding into town.
D9Sports: What question do you wish I would have asked you? And what is the answer to it?
IL: I wish you would've asked what I do in my free time outside of school and sports. I like to go hunting, riding and going to drag races with my family