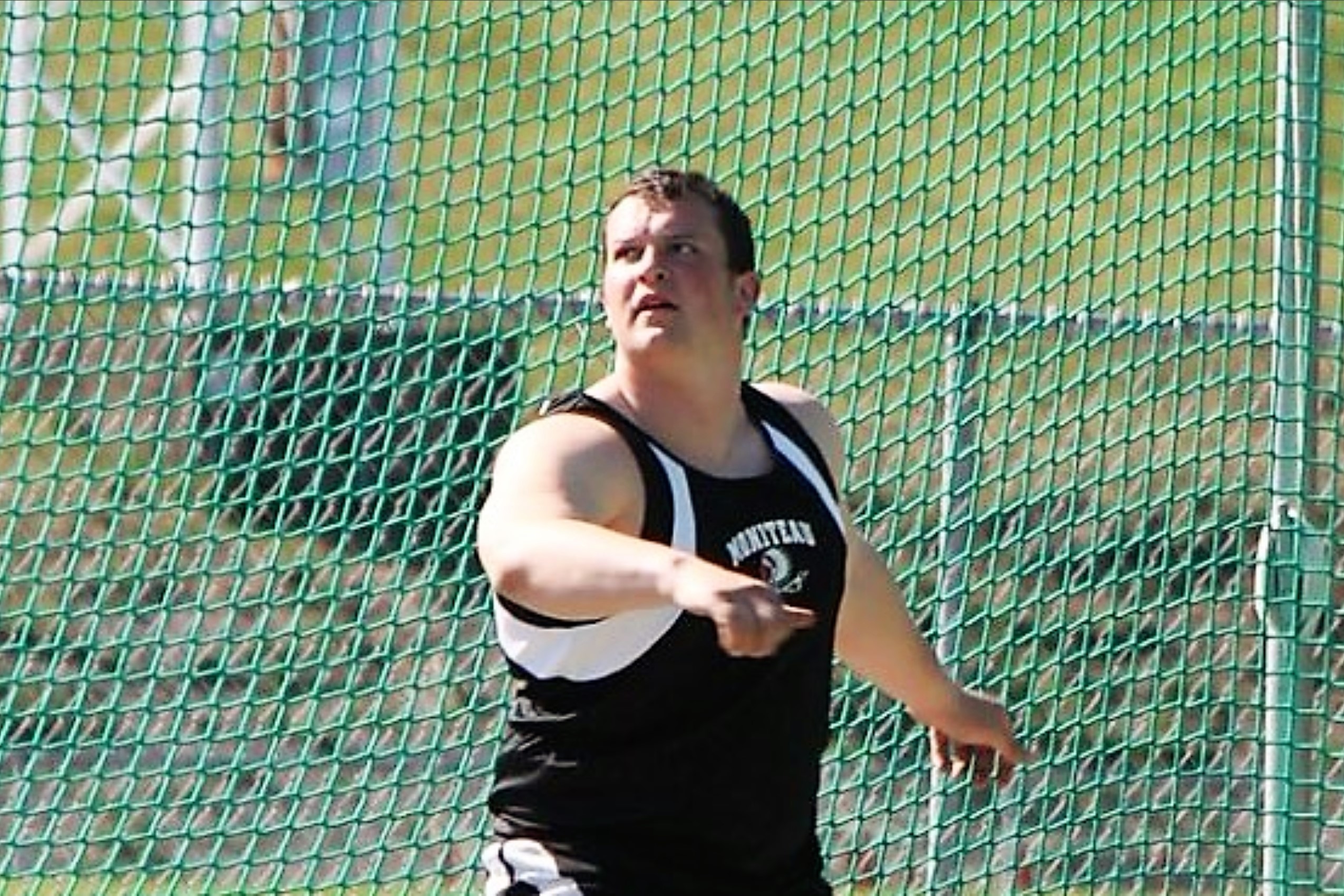 D9Sports.com/EYT Media is doing a series of player profiles on returning high-school athletes this summer. The year in school listed by the athlete is the year the athlete is entering this fall.
(Submitted photo)
JAMES PARENTI – SENIOR – MONITEAU
Son of: Mark Parenti and Andrea Parenti
Sports Played: Football and Track & Field
Family Members Playing/Played Sports: His dad played football and participated in track and field, and his mom was a swimmer
2017-18 Highlights: He was the District 9 champion in the discus with a throw of 158-feet even and then went on to finish fourth in the state in Class 2A in the event with a throw of 155-feet, 10-inches. He was named a first-team All-KSAC performer in the event and was also a second-team All-KSAC performer in the shot put where he finished ninth in District 9 with a throw of 40-feet, 9-inches. In football, he was named first-team All-KSAC as an offensive lineman and defensive lineman. On defense, he averaged 5.5 tackles per game with a fumble recovery.
Post-High School Plans: His plan is to attend college and major in political science while continuing his track and field career. After earning his bachelor's degree, he hopes to pursue a law degree.
Q&A With James Parenti
D9Sports: What is your favorite sport to participate in and why?
JP: Track is my favorite sport. While the aggression of football is fun, lineman seldom get the spotlight. I love throwing because nothing feels better than taking charge of a competition when you know all eyes are on you.
D9Sports: What is your favorite memory, moment, game from playing high school sports?
JP: My favorite memory in varsity sports had to be winning a district title in the discus. To throw a personal best one inch from the school record and qualify for states was an amazing feeling.
D9Sports: Why do you play high school sports?
JP: I play high school sports because I love to work hard and compete. It's hard to beat the feeling of one last rep at the end of a workout, knowing it'll win that game in overtime.
D9Sports: Who has had the most influence on your athletic career and why?
JP: My Dad has always shown me to never settle for less than the best. He has always pushed me when I was caught slacking and taught me to push others as well.
D9Sports: Do you remember the first sport you played and did you like it right away or did it grow on you?
JP: I played soccer when I was six and I hated it. I was just uncoordinated and didn't want to be there. When I started football at seven, I loved it. That was what gave me my passion for sports.
D9Sports: Do you have a favorite number for a uniform? If so, what is the story behind that number?
JP: My number has been 55 since freshman year. I couldn't think of anyone in my family or from my school who wore it so I wanted to make it mine.
D9Sports: What would someone who doesn't know you be surprised to find out about you?
JP: Most people are surprised to find out I'm a huge Star Wars nerd. I once made my coach stop the team van at the movies so I could see the new Star Wars at midnight.
D9Sports: If you could eat dinner with anyone famous (living or dead) who would it be and why?
JP: I would eat dinner with Jerome Bettis because he is my favorite pro football player and got me interested in the sport.
D9Sports: Iphone or Android or Neither and why?
JP: iPhone because winners have iPhones.
D9Sports: What is your go-to Social Media and why?
JP: Instagram because I can zone out and I don't have to read.
D9Sports: What do you like most about high school and why?
JP: My favorite thing about high school is competing with my friends. We push each other to get better every day.
D9Sports: What do you like least about high school and why?
JP: My least favorite thing about high school is the needless drama, even among the adults in the school.
D9Sports: What question do you wish I would have asked you? And what is the answer to it?
JP: I wish you would have asked for my favorite food. The answer would be spaghetti and meatballs for the all the flavor and carbs.