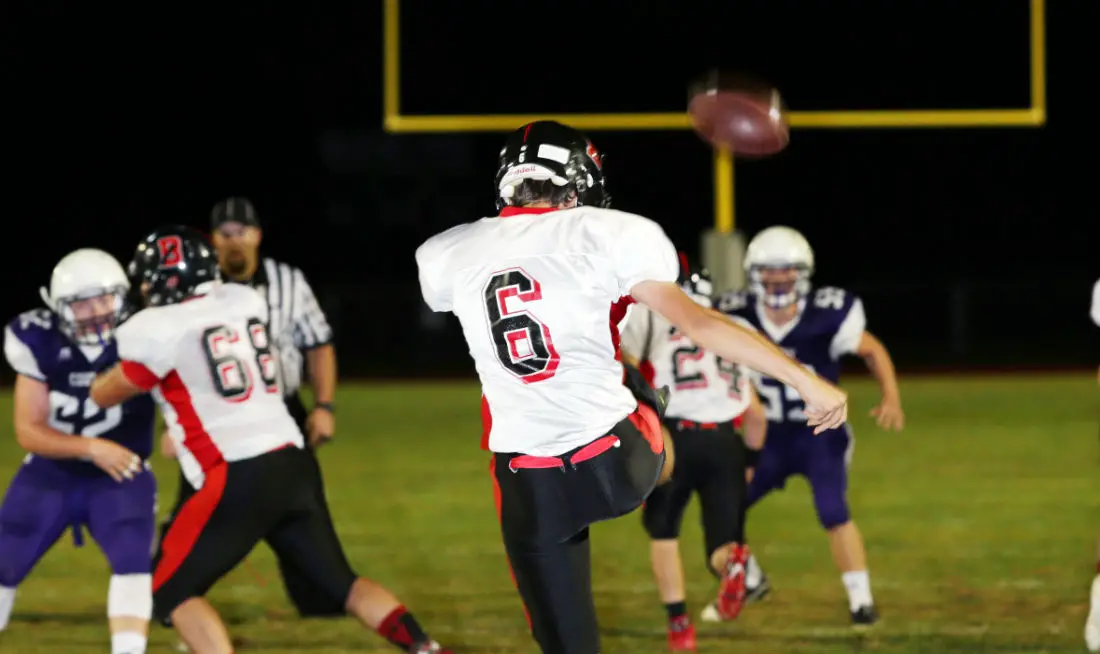 D9Sports.com and EYT Media are doing a series of player profiles on returning high-school athletes this summer. The year in school listed by the athlete is the year the athlete is entering this fall.
JARRETT ESPOSITO – Senior – Brockway
Son of: Rich and Dana Esposito
Sports Played: Soccer, Football, Basketball, Baseball, Track & Field
2015-16 Highlights: A rare five-sport athlete for the Rovers, Jarrett was a key member of District 9 runner-up teams in soccer, football and basketball. In soccer, he was one of the top offensive threats for Brockway. In football, the starting kicker and punter, he was 4 of 7 on field goals, including a 22-yard kick in the D9 title game, and 44 of 51 on extra points while ranking second on the team with 56 points scored. In 2014, he was the Rehab Centre D9Sports.com District 9 Special Teams Player of the Year and in 2015 was a member of the Inaugural Rehab Centre D9Sports.com All-District 9 Football team while also being named All-State. In basketball, he averaged 6.1 points per game and was especially strong down the stretch to help the Rovers reach the playoffs scoring in double digits in five of the team's final 13 games. In baseball, he knocked in a pair of runs while picking up six hits.
Post High School Goals: Esposito knows he would like to go to college and would like to play football when he gets there. He would like to be either a physical therapist or a history teacher, and he has been contacted by a number of schools for football.
Q&A With Jarrett Esposito
D9Sports: Do you have a favorite sport, and if so why?
JE: Football, I believe you build a greater bond between your teammates, and it is really fun to play
D9: What is your best high-school related sports memory and why?
JE: Sophomore year of football when I kick a 48-yard field goal against Clearfield to put us up three at the half.
D9: Has there been a coach and/or teacher who has influenced you the most in your high-school career to this point, and if so, why?
JE: There's hasn't really been a coach or teacher that has influenced me, but my older brother Philip (who is the starting kicker for the Clarion University football team) has really influenced me the most. He has taught and worked with me the most with football.
D9: What do you like best about playing sports in high school?
JE: Playing high school sports is a great way to build bonds with your teammates and helps create life lessons.
D9: What is the hardest part about playing sports in high school?
JE: The hardest part about playing sports in high school is time management.
D9: How much offseason work do you put into your sports?
JE: I play sports year-round so there isn't much of an offseason. Sometimes I'll get to the weight room or do some training on my own.
D9: What is your favorite subject in school?
JE: Math or History
D9: What do you like to do for fun when you aren't playing sports?
JE: I like to hang out with my friends or go play hockey.
D9: What are your goals for the upcoming school year both sports wise and academically?
JE :I want to be an honor student throughout the school year and be a leader with all of my sports.