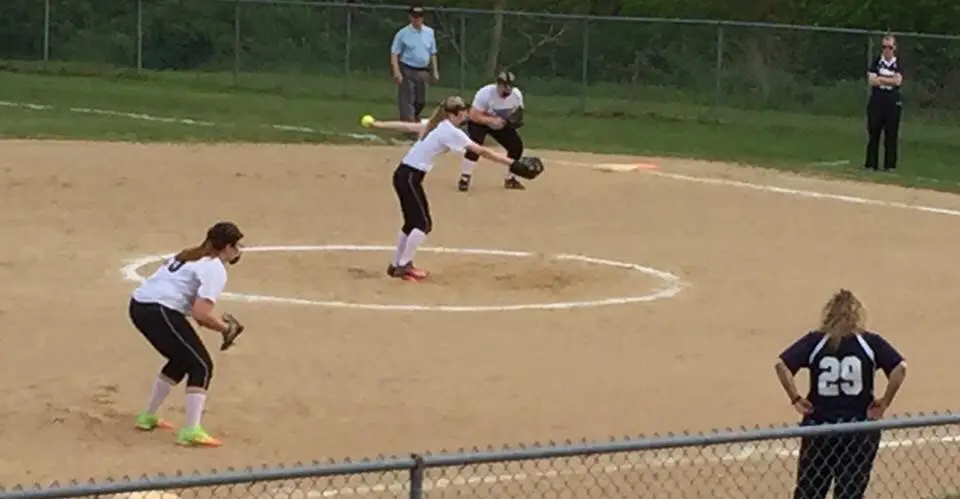 D9Sports.com and EYT Media are doing a series of player profiles on returning high-school athletes this summer. The year in school listed by the athlete is the year the athlete is entering this fall.
JASMINE GINNERY – JUNIOR – FOREST AREA (WEST FOREST)
Daughter of: Candie and Butch Ginnery
Sports Played: Volleyball, Basketball, Softball
2016-17 Highlights: Jasmine was the leading scorer for the Forest Area basketball team averaging 6.8 points per game including a season-high 19-point effort vs. Clarion-Limestone and a 16-point game vs. Union. In softball, she was a key contributor and saw a lot of time in the circle for the Lady Fires. One of her top games came in a 15-13 win over Oil City May 17 when she went 4 of 5 with a double and four RBIs.
Post-High School Goals: She is planning on attending college but hasn't decided what path she wants to pursue yet.
Q&A With Jasmine Ginnery
D9Sports: What is your favorite sport to participate in?
JG: Softball
D9: What is your favorite memory, moment, game from playing high school sports?
JG: Handshake fail with my sister, almost resulted in a concussion.
D9: Why do you play high school sports?
JG: It teaches you competition.
D9: Is there a high school player on your team or another team that you enjoy watching play? If so, why?
JG: I enjoy watching Makiya Bellotti, she always gives 110 percent.
D9: When not playing sports I would rather (pick one) – Go to work, play video games, shop, hang out with friends, play pickup sports, go the movies
JG: Hang out with friends
D9: If you could go anywhere in the world, where would it be and why?
JG: Hawaii, always wanted to go there for vacation.
D9: Who has had the most influence on you as a person?
JG: My mother.
D9: What do you like most about growing up in your hometown?
JG: It's small and you know everyone.
D9: What do you wish you could change about growing up in your hometown?
JG: More job opportunities.
D9: What question do you wish I would have asked you? And what is the answer to it?
JG: What coach do you look up to the most? Definitely my softball coach, always pushing me to be a better player each day.
D9: Do you or have you had any siblings or other immediate relatives who have played high school sports?
JG: Hilary Clark and Destiny Ginnery.