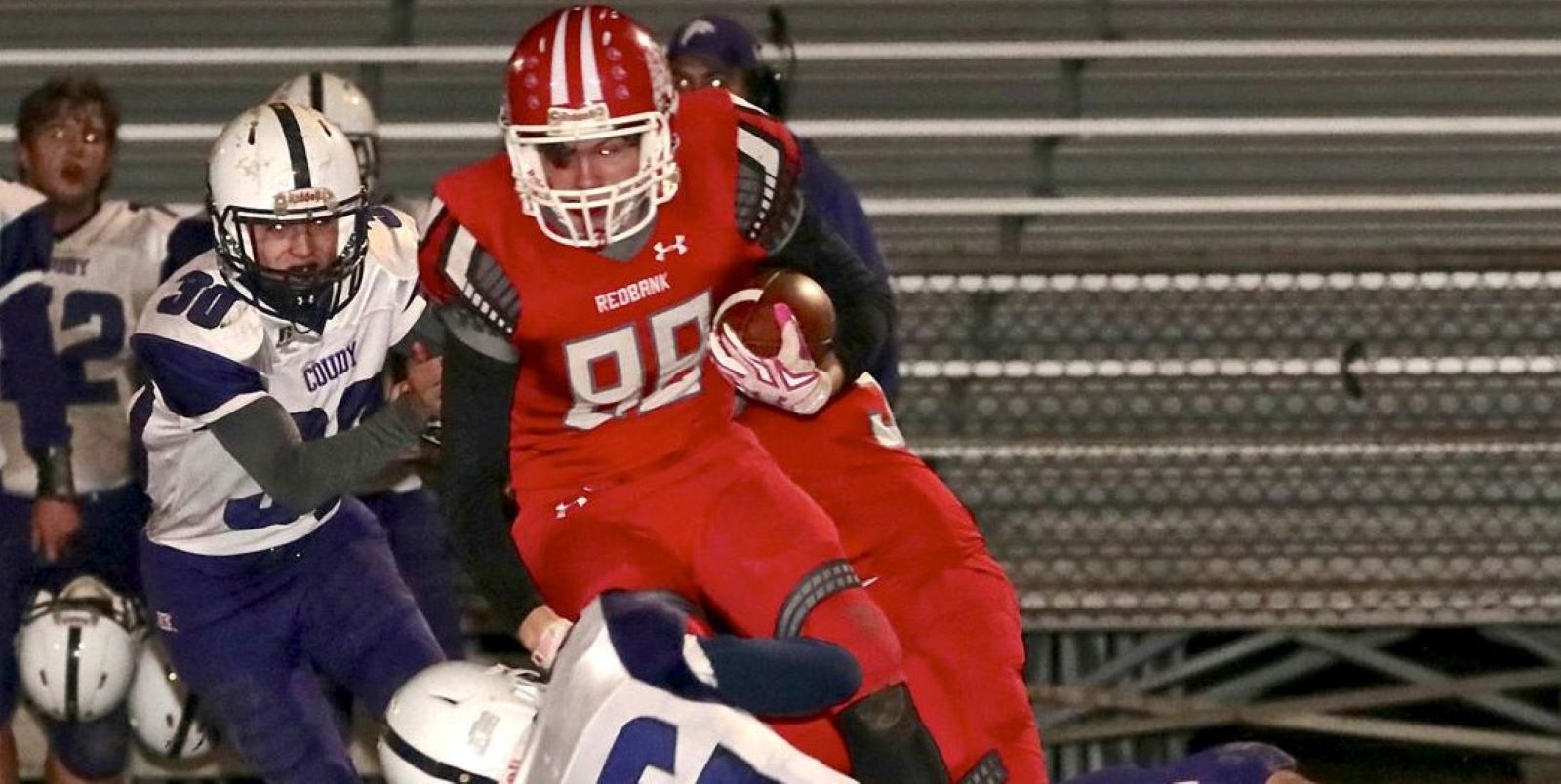 D9Sports.com/EYT Media is doing a series of player profiles on returning high-school athletes this summer. The year in school listed by the athlete is the year the athlete is entering this fall.
(Submitted photo. Photo by Mike Maslar)
JAVIN BRENTZEL – SENIOR – REDBANK VALLEY
Son/Daughter of: Justin Brentzel and Deidre Wolfe. Stepmom is Amanda Brentzel.
Sports Played: He played football and did track last season and might try out basketball.
Family Members Playing/Played Sports: His dad played basketball and did track while in high school.
2018-19 Highlights: He lettered in both football and track. Scored two touchdowns in football and also made 21 tackles with an interception. One of his TDs was a punt return for a score.
Post-High School Plans: He would love to play sports in college, but currently doesn't have any plans.
Q&A With Javin Brentzel
D9Sports: What is your favorite sport to participate in and why?
JB: my favorite sport is football because I love the feeling of being in the field under the lights with all of the fans cheering.
D9Sports: What is your favorite memory, moment, game from playing high school sports?
JB: Beating Coudersport for our Homecoming game.
D9Sports: Why do you play high school sports?
JB: I play them to get closer to friends and to have a fun time playing the sports that I like.
D9Sports: Who has had the most influence on your athletic career and why?
JB: I would say my dad because he has been the only one actually focused on it since I was little and has been there to support me in my sports throughout the years.
D9Sports: If you could change one thing about high school sports, what would it be and why?
JB: I think that we should not be penalized for excessive celebrations because it limits the ways you can show your excitement.
D9Sports: If you could be president for a day, what would be the one major thing you would do?
JB: I would do something about homelessness.
D9Sports: What is your ideal place to live? County, City, Suburb? Why?
JB: I would like to live in the city because of the number of things to do.
D9Sports: What would someone who doesn't know you be surprised to find out about you?
JB: I'm funny.
D9Sports: What is your strongest subject in school?
JB: Probably everything but math.
D9Sports: If there was one period in history or one event in history you could go back to, what would it be?
JB:
D9Sports: What question do you wish I would have asked you? And what is the answer to it?
JB: What positions do I play in football? Safety and slotback.