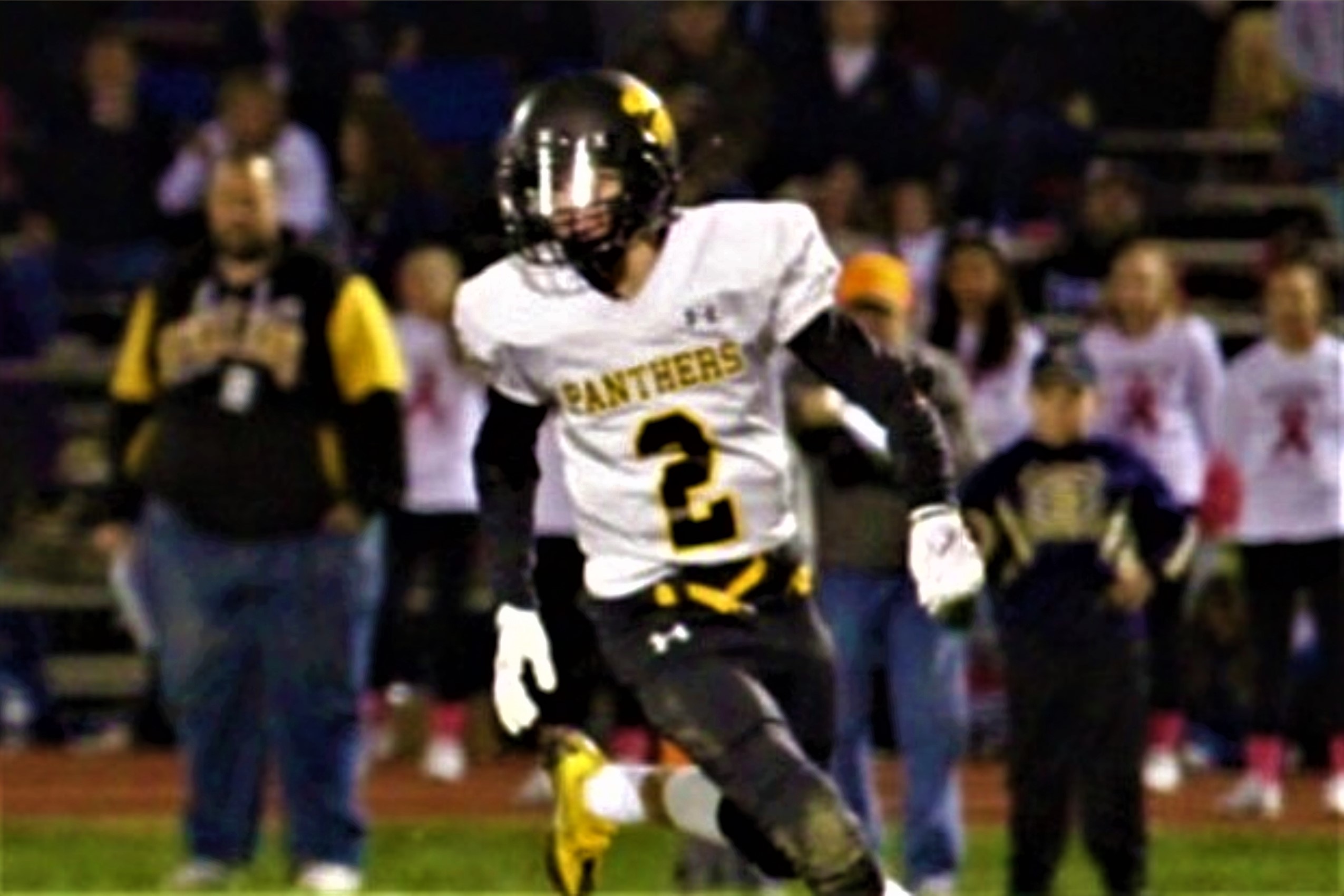 D9Sports.com/EYT Media is doing a series of player profiles on returning high-school athletes this summer. The year in school listed by the athlete is the year the athlete is entering this fall.
(Submitted photo. Photo by Diane McMunn)
JAYDEN BLAZOSKY – JUNIOR – KEYSTONE
Son of: Traci and Ryan Blazosky
Sports Played: Football, basketball and baseball the last two years; Is planning on running track instead of baseball his junior year.
Family Members Playing/Played Sports: His brother, Gavin, will be a freshman at Keystone and is planning on playing football, basketball and baseball.
2017-18 Highlights: In football, he had 12 catches for 141 yards and 3 touchdowns while also making 30 tackles while picking off one pass on defense. In basketball, he got into three varsity games scoring three points. In baseball, he hit .278 with a home run and four RBIs
Post-High School Plans: Jayden's plans are to go to college, and he would like to play football at the collegiate level.
Q&A With Jayden Blazosky
D9Sports: What is your favorite sport to participate in and why?
JB: My favorite sport is football because it's been the most fun to play with my friends as we've grown up.
D9Sports: What is your favorite memory, moment, game from playing high school sports?
JB: My favorite football memory is getting an interception to seal our win against Union/A-C Valley last year.
D9Sports: Why do you play high school sports?
JB: I play high school sports because I like making memories with my friends.
D9Sports: Who has had the most influence on your athletic career and why?
JB: Ryan Smith, Austin Ion and Corey Rapp all have had great influences on me athletically. Coach Smith has helped me with/coached me in either basketball or football since I was in fifth grade, and I've always looked up to Corey and Austin because they were both successful athletes.
D9Sports: Do you remember the first sport you played and did you like it right away or did it grow on you?
JB: The first sport I played was baseball (tee-ball), and I liked it right away.
D9Sports: Do you have a favorite number for a uniform? If so, what is the story behind that number?
JB: I wear No. 2 because Austin (Ion) did. When he graduated he kind of passed it on to me.
D9Sports: What would someone who doesn't know you be surprised to find out about you?
JB: Someone who doesn't know me would be surprised to find out that my Instagram and Twitter usernames are _jtmb_ and my Snapchat is jdotbdot12.
D9Sports: If you could eat dinner with anyone famous (living or dead) who would it be and why?
JB: If I could eat dinner with one famous person, it would be Corey Rapp.
D9Sports: Iphone or Android or Neither and why?
JB: I like iPhones because I'm used to them.
D9Sports: What is your go-to Social Media and why?
JB: My go to social media is Instagram because it's the most convenient for me.
D9Sports: What do you like most about high school and why?
JB: What I like most about school is that I can see my friends daily.
D9Sports: What do you like least about high school and why?
JB: My least favorite thing about school is that it starts at 7:30 a.m.
D9Sports: What question do you wish I would have asked you? And what is the answer to it?
JB: I wish you would've asked me what game I'm most looking forward to, and the answer is the Union/A-C Valley game. They're our ALF game, and I had so much fun beating them last year that I can't wait for the opportunity to do it again.