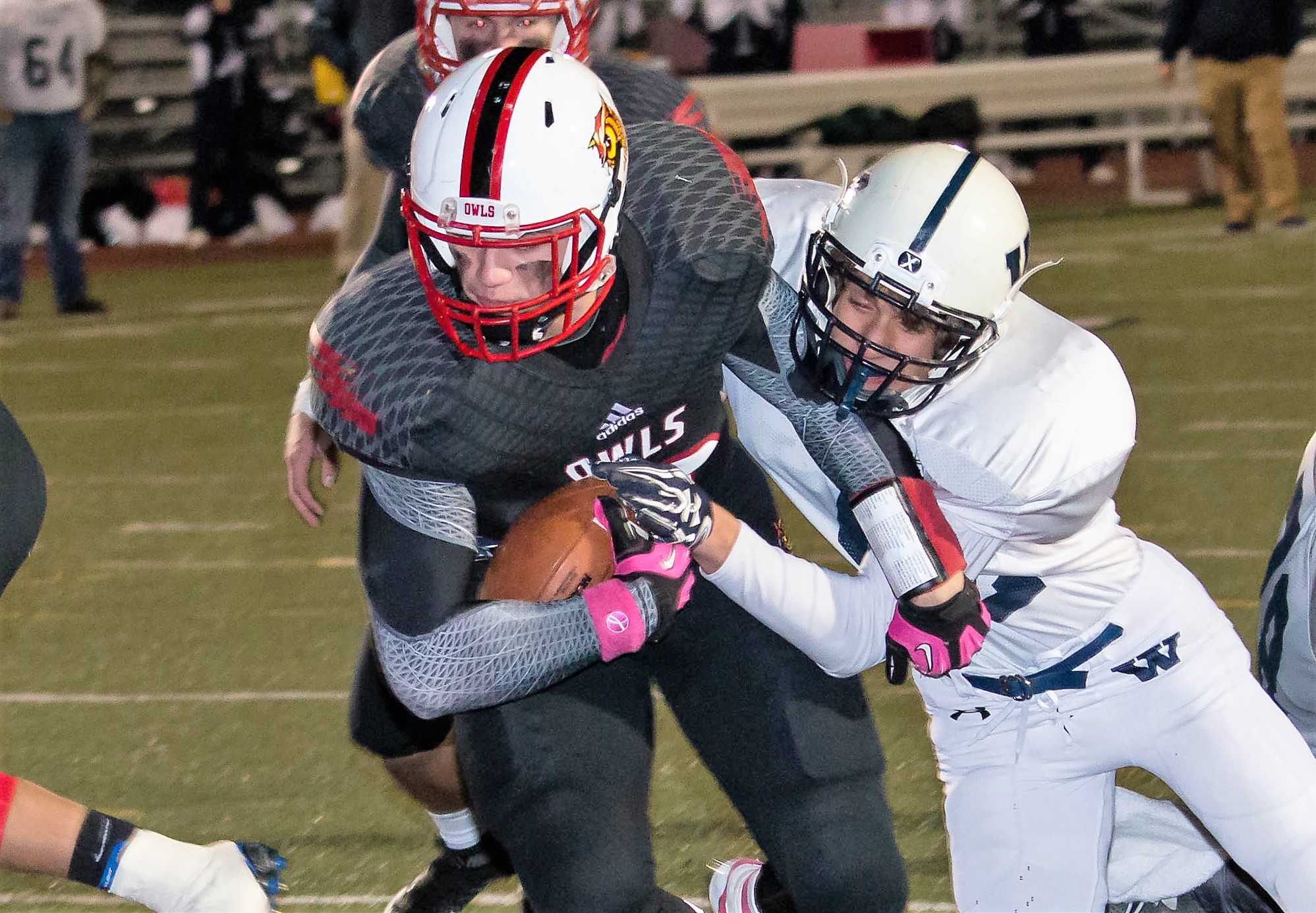 D9Sports.com and EYT Media are doing a series of player profiles on returning high-school athletes this summer. The year in school listed by the athlete is the year the athlete is entering this fall.
JOHN EAKIN – SENIOR – BRADFORD
Son of: John and Holly Eakin
Sports Played: Football and track & field
2016-17 Highlights: John was the leading rusher for the Bradford football team last year rushing for 695 yards and nine touchdowns on just 70 carries, an average of nearly 90 yards per carry. He had a 238-yard game against Smethport and two other 100-yard games including rushing for 197 yards and five touchdowns against Warren. He also caught eight passes for 171 yards and a score and made 66 tackles on defense with a ½ sack. He also helped the Owls to an 18th D9 3A track championship in the last 19 years by winning the shot put 55-feet, 1-inch and finishing third in the discus with a throw of 129-9.
Post-High School Goals: John plan to go to college, major in sports medicine and play football.
Q&A With John Eakin
D9Sports: What is your favorite sport to participate in?
JE: Football
D9: What is your favorite memory, moment, game from playing high school sports?
JE: We won a home game and our student fans rushed the field.
D9: Why do you play high school sports?
JE: Because I have a passion for football.
D9: Is there a high school player on your team or another team that you enjoy watching play? If so, why?
JE: Mitch Vleminckx because he is a great athlete and fun to watch.
D9: When not playing sports I would rather (pick one) – Go to work, play video games, shop, hang out with friends, play pickup sports, go the movies
JE: Hang with friends
D9: If you could go anywhere in the world, where would it be and why?
JE: Rome because of the history.
D9: Who has had the most influence on you as a person?
JE: My parents, coach Cercone and the late coach Ron Smith.
D9: What do you like most about growing up in your hometown?
JE: I like the majestic views.
D9: What do you wish you could change about growing up in your hometown?
JE: I wouldn't change anything, everything happens for a reason.
D9: What question do you wish I would have asked you? And what is the answer to it?
JE: What is your favorite part about football? The moments and chemistry that comes with playing the game.
D9: Do you or have you had any siblings or other immediate relatives who have played high school sports?
JE: The Reinhardt brothers