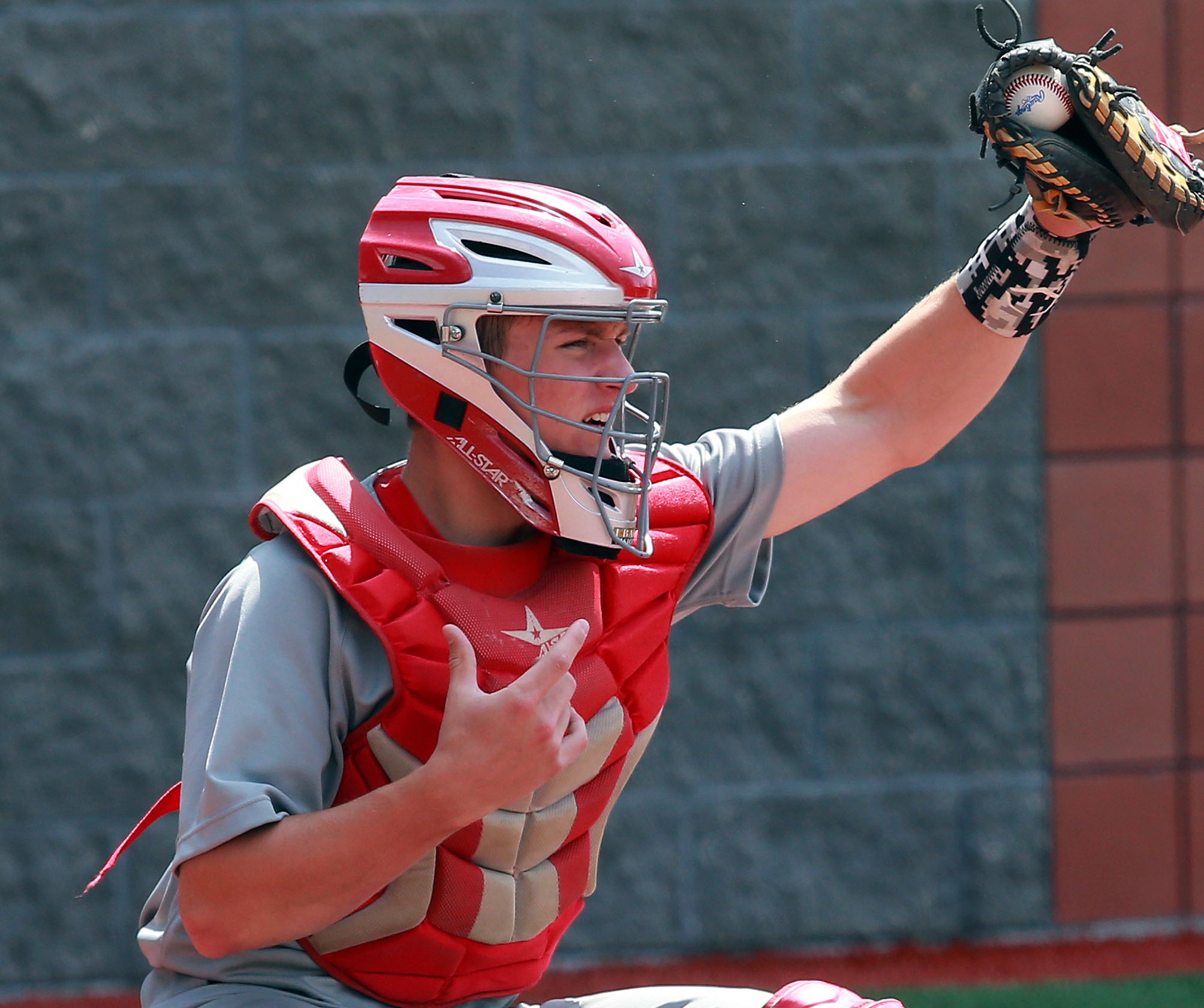 D9Sports.com and EYT Media are doing a series of player profiles on returning high-school athletes this summer. The year in school listed by the athlete is the year the athlete is entering this fall.
JUSTIN MIKNIS – Sophomore – DuBois Central Catholic
Son of: Dan and Kim Miknis
Sports Played: Basketball, Baseball
2015-16 Highlights: Justin burst onto the District 9 sports scene in both basketball and baseball with baseball being the better of his two sports. Named the D9Sports.com Co-Rookie of the Year, the left-handed hitting catcher batted .394 with seven doubles, 11 RBIS and 20 runs scored for the District 9 Class A champion Cardinals. His on-base plus slugging percentage (OPS) was .970. His opposite-field, go-ahead double in the top of the seventh inning of the District 9 Class A championship game against Oswayo Valley gave DCC a 2-1 lead. A strong long-range shooter in basketball as well, he was the second-leading scorer on DCC's District 9 playoff basketball team averaging 10.5 ppg.
Post High School Goals: Even though he will only be a sophomore in the fall, colleges are already starting to talk to Miknis, who also plays travel ball for the Allegheny Pirates, about a college career in baseball, and that is something he definitely wants to pursue.
Q&A With Justin Miknis
D9Sports: Do you have a favorite sport, and if so why?
JM: Baseball. I love it. It's the best game ever to be played.
D9: What is your best high-school related sports memory and why?
JM: My best memory so far is when we won the District 9 championship over Oswayo Valley.
D9: Has there been a coach and/or teacher who has influenced you the most in your high-school career to this point, and if so, why?
JM: My dad, because he taught me almost everything I know about baseball. Coach (Andy) Sayers (DCC's baseball manager) and (Greg) Lonesky (the former DCC boys' hoops coach) really influenced me not just as a player but also as a person.
D9: What do you like best about playing sports in high school?
JM: Having the chance to put your school out there to be recognized.
D9: What is the hardest part about playing sports in high school?
JM: Conditioning
D9: How much offseason work do you put into your sports?
JM: In baseball I put in a lot of work in the offseason. In basketball, I do stuff that the school has but I don't really do it in my free time like I do baseball.
D9: What is your favorite subject in school?
JM: Math and history
D9: What do you like to do for fun when you aren't playing sports?
JM: I like to fish with my dad and brother (Jake, who is headed to St. Bonaventure to play baseball). I also like to hang out with my friends.
D9: What are your goals for the upcoming school year both sports wise and academically?
JM :I want to play to the best of my abilities. I also want to work hard in school and get good grades.