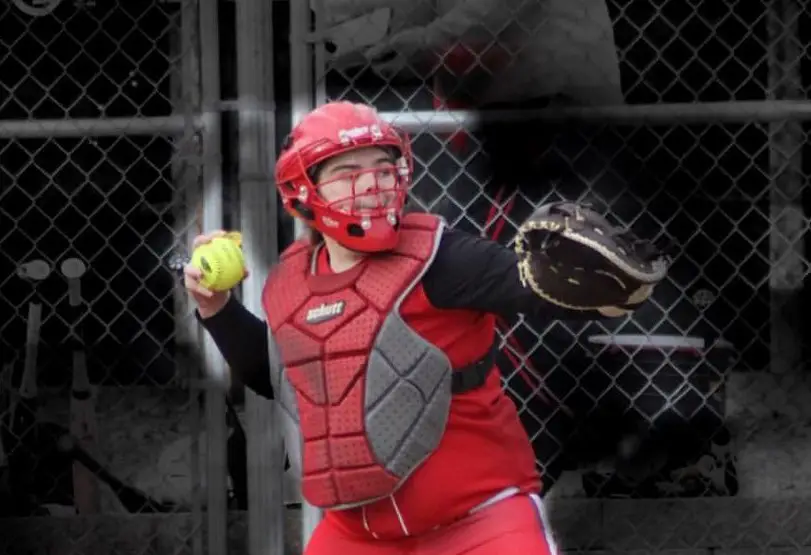 D9Sports.com and EYT Media are doing a series of player profiles on returning high-school athletes this summer. The year in school listed by the athlete is the year the athlete is entering this fall.
KARA HICKS – Senior – Redbank Valley
Daughter of: Mike and Niki Hicks
Sports Played: Softball
2015-16 Highlights: A versatile player who has played all over the diamond including catcher, infield and outfield, Hicks had a strong season helping Redbank Valley to the District 9 postseason as a junior and being named a third-team KSAC Designated Player in 2016. That was the second straight year she was named all-conference, as she was a third-team infield selection as a sophomore. She had a pair of RBIs in the Lady Bulldogs first-round playoff win over Karns City.
Post High School Goals: Hicks plans on attending college to become a Pediatric Oncology Nurse. She is hoping to play softball while in college.
Q&A With Kara Hicks
D9Sports: Do you have a favorite sport, and if so why?
KH: Softball, every time I step on the diamond I feel nothing but complete happiness. It's just what I love to do.
D9: What is your best high-school related sports memory and why?
KH: Beating Karns City in the first round of playoffs this year, especially after losing to them last season in playoffs. They are a tough team, so it was a great win for us.
D9: Has there been a coach and/or teacher who has influenced you the most in your high-school career to this point, and if so, why?
KH: Coach Carey Troup, he has helped me so much with my hitting, and he always pushes me to my fullest potential.
D9: What do you like best about playing sports in high school?
KH: I just love all the friendships that have been made from playing the game in high school. Not only the girls on my team, but also girls from other schools, I love the competition of playing against my friends.
D9: What is the hardest part about playing sports in high school?
KH: Definitely, balancing grades and softball, but it's so rewarding and worth it.
D9: How much offseason work do you put into your sports?
KH: I play summer league, attend camps and clinics and also work on my own time to try and become the best I can be.
D9: What is your favorite subject in school?
KH: English and History
D9: What do you like to do for fun when you aren't playing sports?
KH: I like to camp and travel with my family, fish with my dad and hang out with friends.
D9: What are your goals for the upcoming school year both sports wise and academically?
KH :In softball, I just am striving to be the best I can be to help my team accomplish our goals and, academically, I plan to work hard to prepare myself before I go off to college.