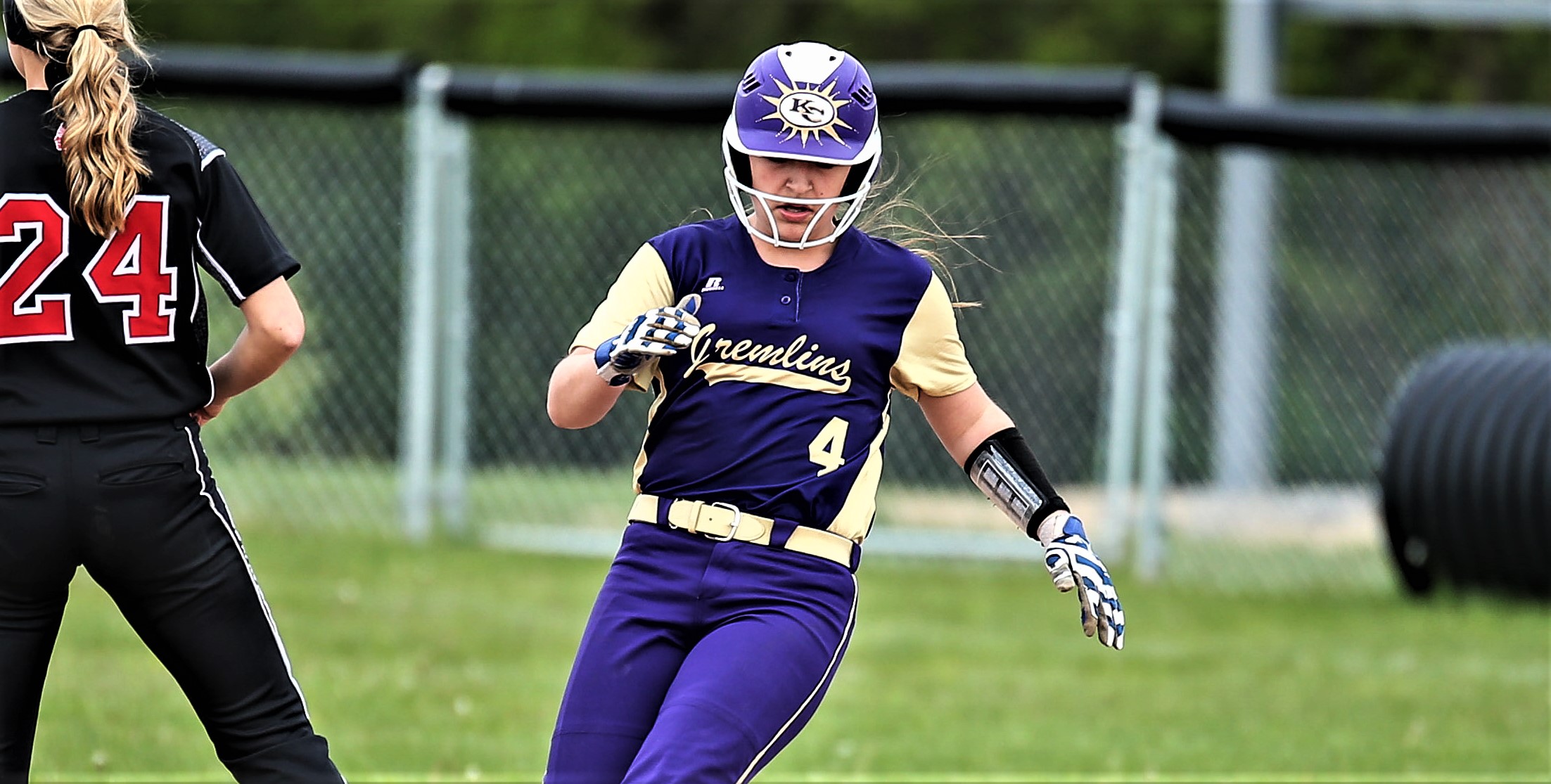 D9Sports.com and EYT Media are doing a series of player profiles on returning high-school athletes this summer. The year in school listed by the athlete is the year the athlete is entering this fall.
Kate Allen – Sophomore – Karns City
Daughter of: Amber Allen
Sports Played: Volleyball and Softball
2016-17 Highlights: Allen was one of the top players on Karns City's District 5-8-9 Class 3A championship team. She hit .367 with two triples, a double, 10 RBIs and six stolen bases. She scored the game-tying run in the top of the seventh of the D5-8-9 title game against Chestnut Ridge, as the Lady Gremlins scored four times in the inning to take the lead.
Post-High School Goals: My goal post-high school is to become and hematologist/oncologist. If I get the opportunity to play sports in college I will take the offer however academics are my main priority.
Q&A With Kate Allen
D9Sports: What is your favorite sport to participate in?
KA: Softball
D9: What is your favorite memory, moment, game from playing high school sports?
KA: My favorite game I've played was the district championship game for softball. Karns City hasn't won D9 in softball in years and it was great to win it this year, especially with how young our team is. The best moment for me in that game is when I scored the tying run in the top of the seventh inning.
D9: Why do you play high school sports?
KA: I play sports because I love them and I become closer with people. Playing on a team allows me to make closer bonds with people and learn how to work better with others. I also do it to keep myself in shape throughout the year.
D9: Is there a high school player on your team or another team that you enjoy watching play? If so, why?
KA: There are no local teams that I enjoy watching. But I love watching college games, specifically LSU or Alabama. I like watching these teams because they are two of the best in the country and watching it makes me want to work to be as good as I can be.
D9: When not playing sports I would rather (pick one) – Go to work, play video games, shop, hang out with friends, play pickup sports, go the movies
KA: I hang out with my friends when I'm not playing sports.
D9: If you could go anywhere in the world, where would it be and why?
KA: If I could go anywhere in the world I'd go to Fiji because it is so beautiful there and the beaches are amazing. I love tropical areas and that type of weather.
D9: Who has had the most influence on you as a person?
KA: My grandpa has had the most influence on me. He has not only been my grandpa, but he coached me since I started playing. He has taught me so many life lessons through sports. I've become a better well-rounded person through his lessons and guidance.
D9: What do you like most about growing up in your hometown?
KA: Growing up in Chicora has been nice because it's small and everyone knows everyone and is friendly. My whole family lives here so I like having them around a lot.
D9: What do you wish you could change about growing up in your hometown?
KA: I wish there would be more opportunities to do bigger things. I also play travel softball and the girls on that team are all from bigger areas and school such as Seneca Valley. Growing up in Chicora and going to a little school like Karns City, it is harder to better my athletic ability with such little out this way.
D9: What question do you wish I would have asked you? And what is the answer to it?
KA: I thought all of the questions were good and there were none that I wished you asked that you didn't.