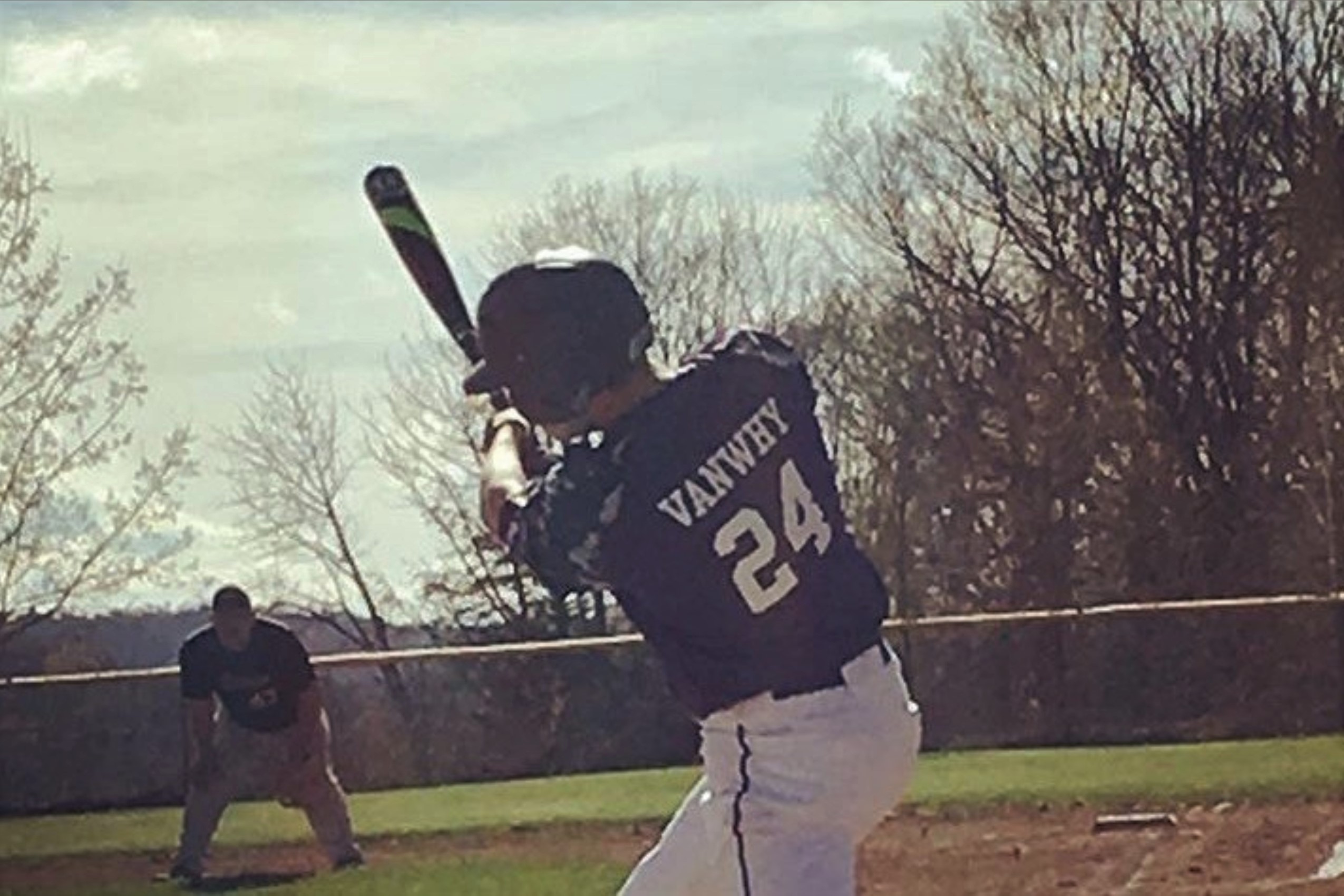 D9Sports.com/EYT Media is doing a series of player profiles on returning high-school athletes this summer. The year in school listed by the athlete is the year the athlete is entering this fall.
(Submitted photo)
KOLBY VANWHY – JUNIOR – COUDERSPORT
Son of: Casey VanWhy and Shayne VanWhy
Sports Played: Football, basketball, basketball
Family Members Playing/Played Sports: Both parents played sports. His mom was a football cheerleader and golfer at Coudersport and his dad played football at Coudersport as part of a co-op program as he went to school at Austin. He also played basketball at Austin.
2017-18 Highlights: VanWhy helped Coudersport to the D9 playoffs in all three sports. In football, he had two catches for 24 yards while making 23 tackles with a sack, an interception and a fumble caused. In basketball, he averaged 2.7 ppg for the District 9 Class 2A champions. He earned letters in all three sports.
Post-High School Plans: He would like to play baseball in college, but if that doesn't work out then he would like to go into the medical field.
Q&A With Kolby VanWhy
D9Sports: What is your favorite sport to participate in and why?
KVW: Baseball because it's just a fun sport to play and you get to meet all sorts of friends.
D9Sports: What is your favorite memory, moment, game from playing high school sports?
KVW: That our basketball team has won two district titles since I was a part of the team.
D9Sports: Why do you play high school sports?
KVW: I play sports because I enjoy them and to keep in shape.
D9Sports: Who has had the most influence on your athletic career and why?
KVW: My dad because he always tells me there is more room to put work in. He's always been there for me whenever I needed his help.
D9Sports: Do you remember the first sport you played and did you like it right away or did it grow on you?
KVW: The first sport I played was baseball, and I liked it right away
D9Sports: Do you have a favorite number for a uniform? If so, what is the story behind that number?
KVW: My favorite is 24 because I've had it since I was younger.
D9Sports: What would someone who doesn't know you be surprised to find out about you?
KVW: That I'm able to play every position out on the baseball diamond.
D9Sports: If you could eat dinner with anyone famous (living or dead) who would it be and why?
KVW: I would choose Babe Ruth because I would like to hear what his work ethic was and how baseball was during his time.
D9Sports: Iphone or Android or Neither and why?
KVW: iPhone because I think they are easier to handle.
D9Sports: What is your go-to Social Media and why?
KVW: Instagram because I follow a lot of sports pages and I can see what's going on.
D9Sports: What do you like most about high school and why?
KVW: You get to be with your friends day in and day out.
D9Sports: What do you like least about high school and why?
KVW: I don't like having a class where most kids fool around.
D9Sports: What question do you wish I would have asked you? And what is the answer to it?
KVW: What do you do in your free time? I try to get better at the sport I'm playing at and I like to lift.