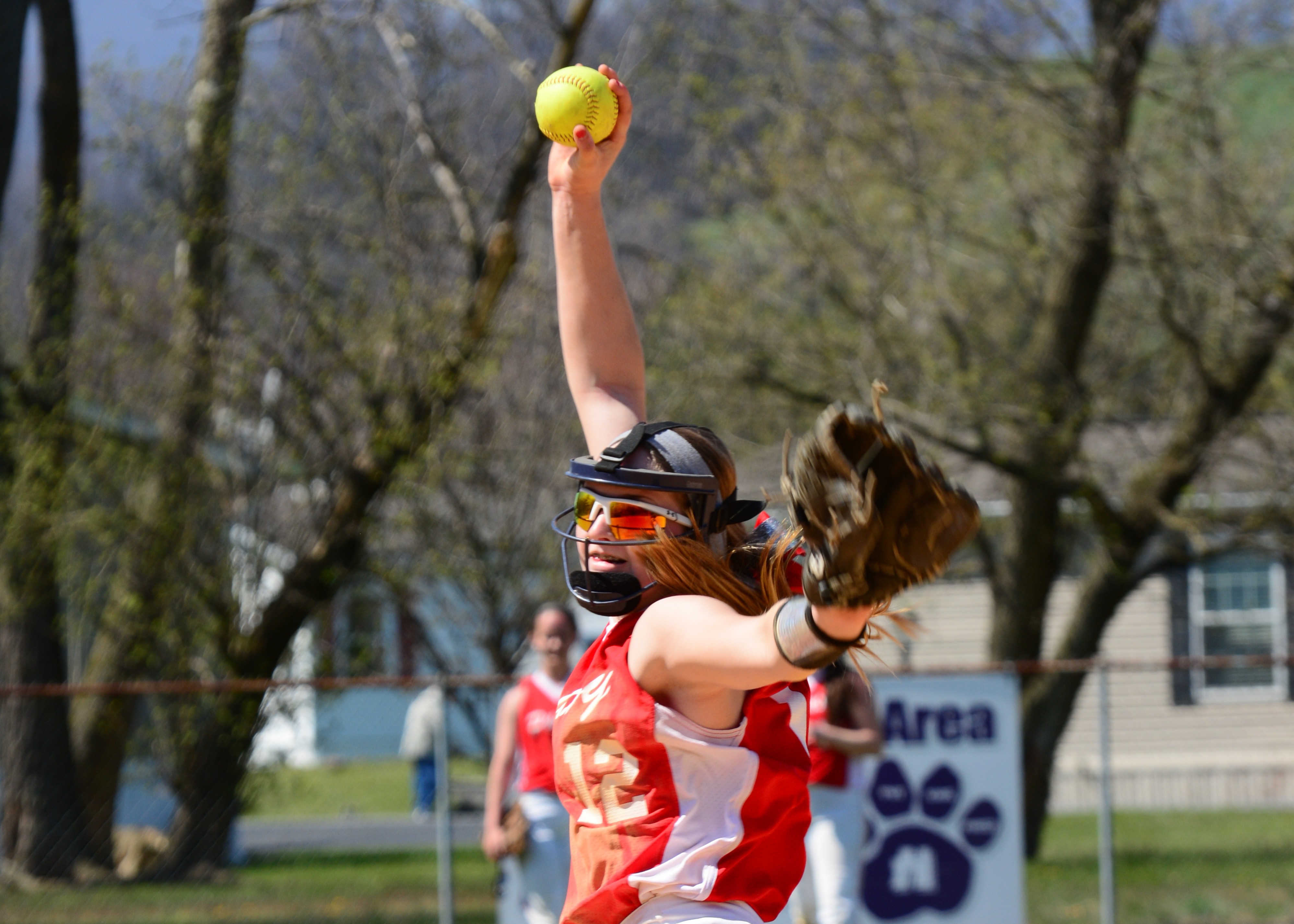 D9Sports.com and EYT Media are doing a series of player profiles on returning high-school athletes this summer. The year in school listed by the athlete is the year the athlete is entering this fall.
KYLEE LINGENFELTER – Junior – Punxsutawney
Daughter of: Brian and Kim Lingenfelter
Sports Played: Golf, Basketball, Softball
2015-16 Highlights: Lingenfelter was the ace pitcher for the Punxsutawney softball team recording a 0.51 ERA with seven shutouts in 12 complete-game starts. She struck out 163 in just 83 innings of work and at one point went three straight games without giving up a hit. In the District 9 title game against Clearfield, she tossed a two-hitter with 13 strikeouts to give the Lady Chucks their sixth D9 title in nine years. Kylee also helped Punxsy to the D9 Class AAA basketball title averaging 4.3 points per game in her guard position.
Post High School Goals: Despite only being a sophomore this past spring, Lingenfelter has already made a verbal commitment to play softball at Penn State.
Q&A With Kylee Lingenfelter
D9Sports: Do you have a favorite sport, and if so why?
KL: Softball is my favorite sport because I've loved to play it ever since I was little.
D9: What is your best high-school related sports memory and why?
KL: My best high school sports memory is winning the district game against St. Marys my freshman year. This moment was one of my favorites because it was something new to experience and it felt great to know that I was able to help contribute to the team for the win.
D9: Has there been a coach and/or teacher who has influenced you the most in your high-school career to this point, and if so, why?
KL: My dad has been the coach that has influenced me the most. He is always there for me pushing me to do my best.
D9: What do you like best about playing sports in high school?
KL: What I like best about playing sports in high school is playing with my friends and taking pride in representing my school.
D9: What is the hardest part about playing sports in high school?
KL: The hardest part about playing sports in high school is keeping up with my school work since I have to leave early for games.
D9: How much offseason work do you put into your sports?
KL: I put a lot of offseason work into my sports. I practice softball all year whether it is for my travel team, Outlaws Premier, or even just pitching. For basketball, I practice shooting and we play in a summer league.
D9: What is your favorite subject in school?
KL: Math
D9: What do you like to do for fun when you aren't playing sports?
KL: When I'm not playing sports, I like to spend time with my friends and family. I also like to go canoeing and camping.
D9: What are your goals for the upcoming school year both sports wise and academically?
KL: My goals for the upcoming school year are to keep excelling in school and proceed to work hard and get better in the sports I play.