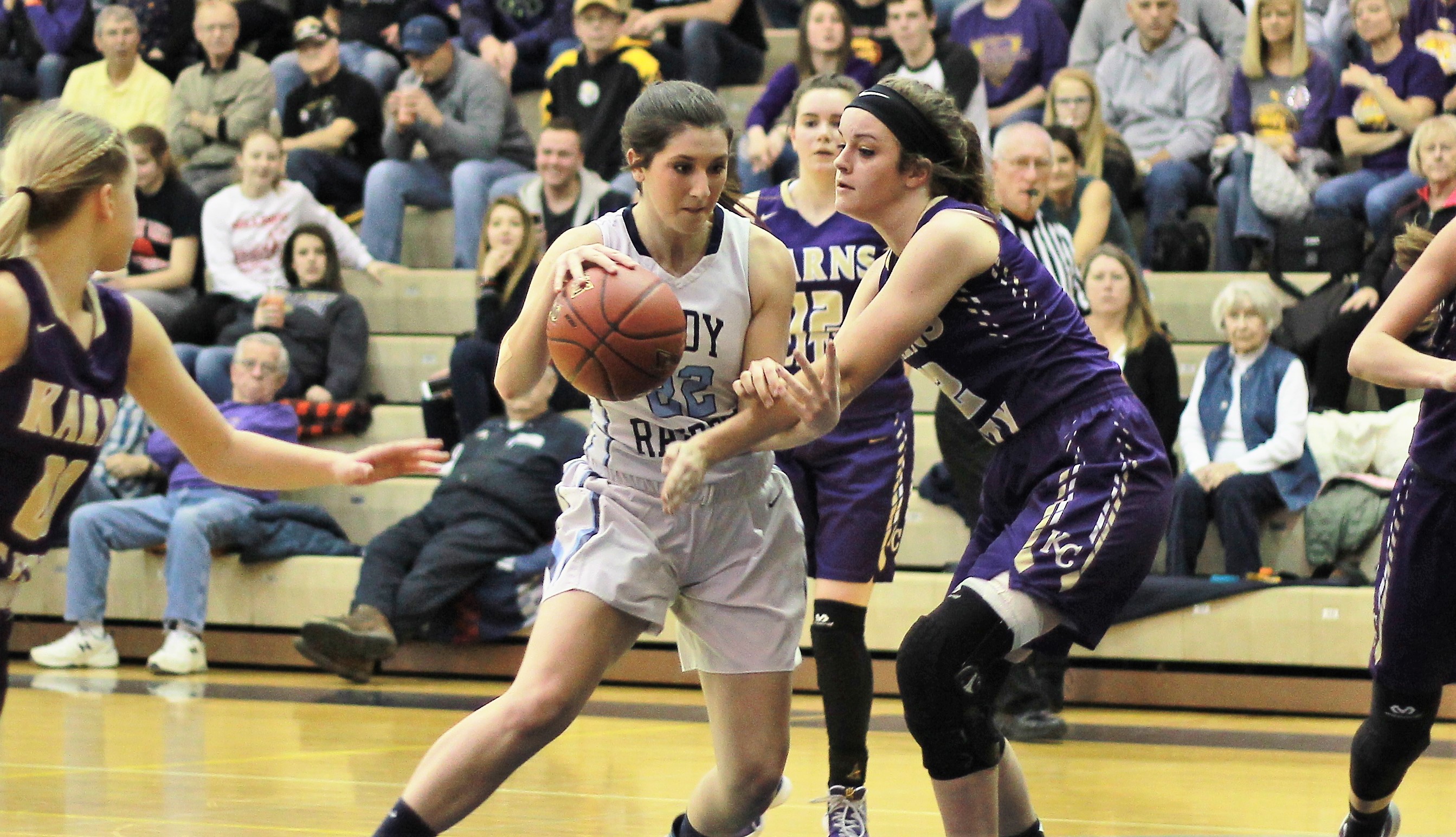 D9Sports.com/EYT Media is doing a series of player profiles on returning high-school athletes this summer. The year in school listed by the athlete is the year the athlete is entering this fall.
(Photo by Jared Bakaysa of JB Graphics. See more of Bakaysa's work here)
LAUREN HERGERT – JUNIOR – BROOKVILLE
Daughter of: Brandy Hergert and Nick Hergert
Sports Played: Volleyball, Basketball, Softball, Track & Field
Family Members Playing/Played Sports: Her sister, Laken Hergert played high school sports.
2017-18 Highlights: She helped Brookville to the District 9 Class 3A basketball title, the second round of the PIAA playoffs and a 20-6 record by averaging 5.0 points, 5.8 rebounds and 2.0 steals per game. She scored a season-high 11 points vs. Clarion-Limestone and added 10 points, five rebounds and five steals in the D9 title game win over Karns City. In softball, she hit .359 with four doubles, eight RBIs and 14 runs scored.
Post-High School Plans: She plans to attend college. She is not sure if she wants to play sports in college.
Q&A With Lauren Hergert
D9Sports: What is your favorite sport to participate in and why?
LH: I don't really have a favorite sport to participate in, it pretty much just depends on what season I'm in at the moment!
D9Sports: What is your favorite memory, moment, game from playing high school sports?
LH: My favorite memory would probably have to be being D9 2017-2018 champions and going two rounds into state playoffs in basketball.
D9Sports: Why do you play high school sports?
LH: I play high school sports because I like making memories with my friends that I will never forget.
D9Sports: Who has had the most influence on your athletic career and why?
LH: The person who has influenced my athletic career the most would probably be Casey Belfiore because he always gives me good advice.
D9Sports: Do you remember the first sport you played and did you like it right away or did it grow on you?
LH: The first sport I played was soccer and it definitely did not grow on me because I picked flowers in the field instead of playing.
D9Sports: Do you have a favorite number for a uniform? If so, what is the story behind that number?
LH: No. 7 because my sister had that number and it's lucky!
D9Sports: What would someone who doesn't know you be surprised to find out about you?
LH: Someone who doesn't know me might be surprised to find out that I love makeup and there is never a time where I'm not wearing it!
D9Sports: If you could eat dinner with anyone famous (living or dead) who would it be and why?
LH: If I could eat dinner with someone famous I would choose Kane Brown because I like his music and I think he's good looking!
D9Sports: Iphone or Android or Neither and why?
LH: iPhone because I have an iPhone and like the different features better than an Android.
D9Sports: What is your go-to Social Media and why?
LH: Snapchat is my go-to Social Media because I am on 24/7 seeing what everyone is doing and taking selfies! I don't think I could live without it!
D9Sports: What do you like most about high school and why?
LH: The thing I like most about school is being able to see my friends daily.
D9Sports: What do you like least about high school and why?
LH: The thing I like the least about high school is how high-strung some people can be.
D9Sports: What question do you wish I would have asked you? And what is the answer to it?
LH: I wish you would've asked me what I am most excited for this season. It would be working our way into the championships again for basketball.