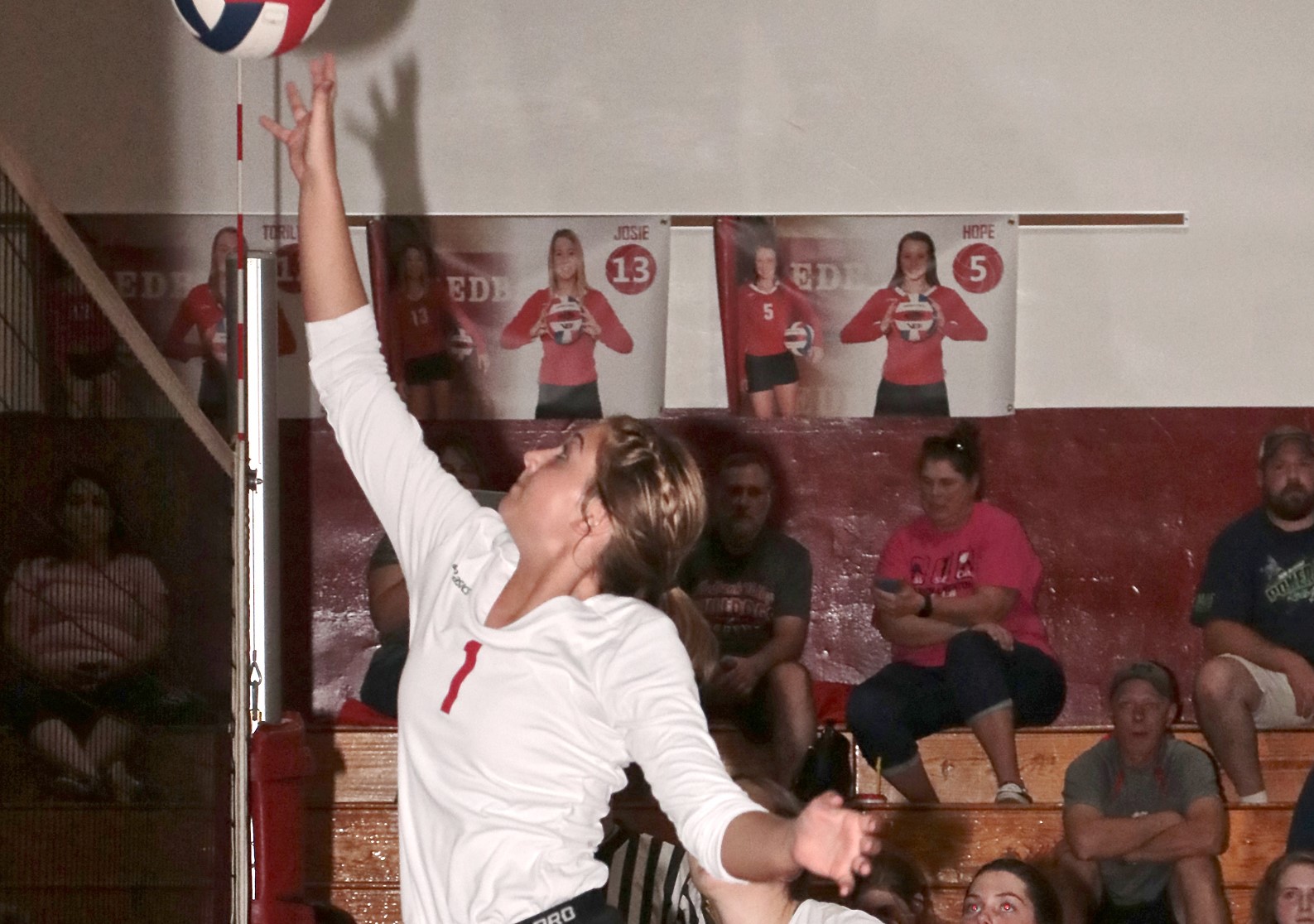 D9Sports.com/EYT Media is doing a series of player profiles on returning high-school athletes this summer. The year in school listed by the athlete is the year the athlete is entering this fall.
(Photo by Mike Maslar)
LAUREN SMITH – SENIOR – REDBANK VALLEY
Daughter of: Denny and Jenean Smith
Sports Played: Volleyball, Basketball, Track & Field
Family Members Playing/Played Sports: Her parents and her cousin, Corey Cyphert, participated in high school sports
2018-19 Highlights: Helped Redbank Valley win the District 9 Class 2A volleyball title … Was the third-leading scorer on the Lady Bulldogs basketball team with 97 points in 22 games including a season-high 11 points vs. St. Marys.
Post-High School Plans: She plans to attend college to become a physician assistant or a nurse. She is currently not planning on playing a sport in college.
Q&A With Lauren Smith
D9Sports: What is your favorite sport to participate in and why?
LS: My favorite sport is basketball. My team feels like a family to me and they make playing the game so much more fun. I also really enjoy how it's fast-paced.
D9Sports: What is your favorite memory, moment, game from playing high school sports?
LS: My favorite game would've been when we beat A-C Valley in volleyball last year. They were one of our biggest competitors and definitely gave us some of the toughest competition we faced all season.
D9Sports: Why do you play high school sports?
LS: I play high school sports because I like to be active and to be part of a team. The competition makes them really fun too.
D9Sports: Who has had the most influence on your athletic career and why?
LS: My parents, without a doubt, have had the most influence on my athletic career. They always support me and push me to do my best in everything that I do.
D9Sports: If you could change one thing about high school sports, what would it be and why?
LS: One thing that could be changed about high school sports is making schedules easier for athletes who play multiple sports. Many athletes go from sport to sport, and some even play two at a time. If more time was allotted for each season, and games and practices were scheduled at different times, that could make things a lot easier for athletes.
D9Sports: If you could be president for a day, what would be the one major thing you would do?
LS: If I could be president for the day, I would help the less fortunate and give them an opportunity to have a chance to change their lives around.
D9Sports: What is your ideal place to live? County, City, Suburb? Why?
LS: The suburbs would be the ideal place for me to live because you're not too far from the city, but you can always getaway if you need to.
D9Sports: What would someone who doesn't know you be surprised to find out about you?
LS: Someone that doesn't know me would be surprised to know that I'm not as quiet as I may seem. When I'm around my friends, family, and teammates, I try my hardest to keep them positive and laughing.
D9Sports: What is your strongest subject in school?
LS: Biology and math are my strongest subjects.
D9Sports: If there was one period in history or one event in history you could go back to, what would it be?
LS: I would go back to when Jesus walked on the Earth. I would love to sit and listen to him talk and watch the miracles that he performed.
D9Sports: What question do you wish I would have asked you? And what is the answer to it?
LS: How important are academics to you compared to sports? I always make my schooling a priority. It's important to find a good balance between being active and studying for school. It definitely isn't easy being a student-athlete, but I wouldn't care about my grades as much if I didn't play sports because we have to stay eligible to play them.