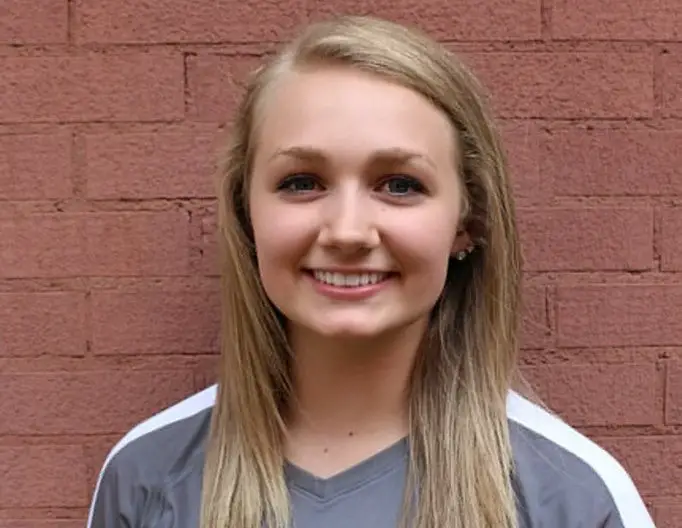 D9Sports.com/EYT Media is doing a series of player profiles on returning high-school athletes this summer. The year in school listed by the athlete is the year the athlete is entering this fall.
(Submitted photo)
LEXI LAUER – SENIOR – CLARION
Daughter of: Bev and DJ Lauer
Sports Played: Volleyball, Track & Field
Family Members Playing/Played Sports: Her older brother, Derek, played golf, basketball and baseball in high school. Her younger brother, Devon, is going to be a freshman at Clarion this year, and she says he is looking forward to football, basketball and baseball.
2017-18 Highlights: Lexi helped Clarion to a third-place finish in District 9 Class 1A volleyball and the PIAA semifinals. She had 105 kills and 208 digs for the Lady Cats. In track & field, she finished fourth in District 9 in the high jump with a state-qualifying leap of 5-feet, 2-inches. She then went on to tie for 14th in the state in Class 2A in the high jump also leaping 5-2 at the PIAA meet.
Post-High School Plans: She plans to attend college and major in Medical Imaging. As of now, she does not plan on participating in a sport in college.
Q&A With Lexi Lauer
D9Sports: What is your favorite sport to participate in and why?
LL: My favorite sport to participate in is volleyball. I love seeing how my teammates and I can grow as a team and what we can accomplish doing so.
D9Sports: What is your favorite memory, moment, game from playing high school sports?
LL: My favorite memory would be making it to the State semifinals with my volleyball team this past season.
D9Sports: Why do you play high school sports?
LL: I play sports because I love the bond that is created between my teammates and I. I love making memories, competing with my friends, and having fun.
D9Sports: Who has had the most influence on your athletic career and why?
LL: My volleyball coach, Shari Campbell, has had the most influence on me during my athletic career. She never stops pushing me to my best capability and never gives up on me. She not only coaches her players to be better athletes but to be better individuals as a whole.
D9Sports: Do you remember the first sport you played and did you like it right away or did it grow on you?
LL: I grew up dancing my whole life. I never really got into sports until high school but I'm glad I had the opportunity to do so.
D9Sports: Do you have a favorite number for a uniform? If so, what is the story behind that number?
LL: I wear the number 7. I don't have a real reason for this number, maybe just because it's lucky. Also, my little brother's baseball number is No. 7 as well.
D9Sports: What would someone who doesn't know you be surprised to find out about you?
LL: I am the middle child of five children in my family.
D9Sports: If you could eat dinner with anyone famous (living or dead) who would it be and why?
LL: I would probably eat dinner with Kevin Hart. I would never stop laughing around him.
D9Sports: Iphone or Android or Neither and why?
LL: iPhone
D9Sports: What is your go-to Social Media and why?
LL: Snapchat, so I can keep in touch with my friends and rewatch memories.
D9Sports: What do you like most about high school and why?
LL: I like the fact that I get to see my friends every day and have sports to look forward to everyday after school.
D9Sports: What do you like least about high school and why?
LL: My least favorite part of high school is the thought of leaving all my friends and memories from the years after I graduate.
D9Sports: What question do you wish I would have asked you? And what is the answer to it?
LL: What are my goals for my senior year? My goals are to qualify for states again in track and to hopefully make a showing at the state championship game in volleyball.