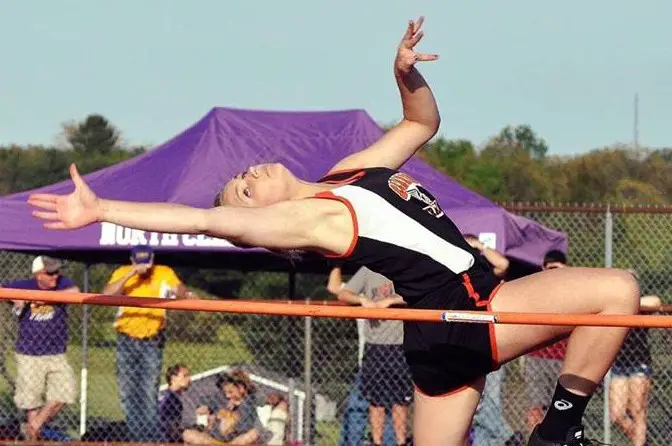 D9Sports.com and EYT Media are doing a series of player profiles on returning high-school athletes this summer. The year in school listed by the athlete is the year the athlete is entering this fall.
LEXI LAUER – Sophomore – Clarion Area
Daughter of: DJ and Bev Lauer
Sports Played: Volleyball and Track & Field
2015-16 Highlights: One of the rising sophomores for the Lady Cats, Lauer showed a glimpse of what is to come when she tied for seventh at the District 9 Class A track and field meet in the spring in the high jump with a leap of 4-feet-8-inches, which was actually tied for the sixth-best jump but she needed more tries than the sixth-place finish. Still, it earned her a medal in just her freshman season. She was also a member of Clarion's junior varsity volleyball team.
Post High School Goals: Lexi would like to go to college and major in something in the medical field. At this point, she doesn't plan on playing a college sport.
Q&A With Lexi Lauer
D9Sports: Do you have a favorite sport, and if so why?
LL: I love playing volleyball because I get to bond with my team and it's great knowing we always have each other's backs whenever we are down in a game. I also love track because it is an individual sport. You have to rely on your own skills and can't depend on anyone but yourself.
D9: What is your best high-school related sports memory and why?
LL: It would be placing seventh and medaling at the District 9 championship in track in the high jump as a freshman this past year.
D9: Has there been a coach and/or teacher who has influenced you the most in your high-school career to this point, and if so, why?
LL: My volleyball coach, Shari Campbell, and former volleyball coach, Erika Cathcart, have influenced me a lot during the sport. They never stop pushing me to my best capabilities and make me the best athlete that I can be.
D9: What do you like best about playing sports in high school?
LL: The best thing about playing sports in high school is making new friends and creating bonds with your team/teammates.
D9: What is the hardest part about playing sports in high school?
LL: The hardest thing about playing sports in high school is probably time management. It can be tough sometimes trying to balance school work and practices/games.
D9: How much offseason work do you put into your sports?
LL: I put a lot of offseason work into sports. During the summer, I participate in PEAK training, open gyms and summer camps for volleyball. During my offseason in the winter, I work out after school to get in shape for track in the spring.
D9: What is your favorite subject in school?
LL: Science
D9: What do you like to do for fun when you aren't playing sports?
LL: I like to be around my friends and make lots of memories.
D9: What are your goals for the upcoming school year both sports wise and academically?
LL: My goals for the upcoming school year are making districts in both track and volleyball and maintaining a high GPA throughout the year.