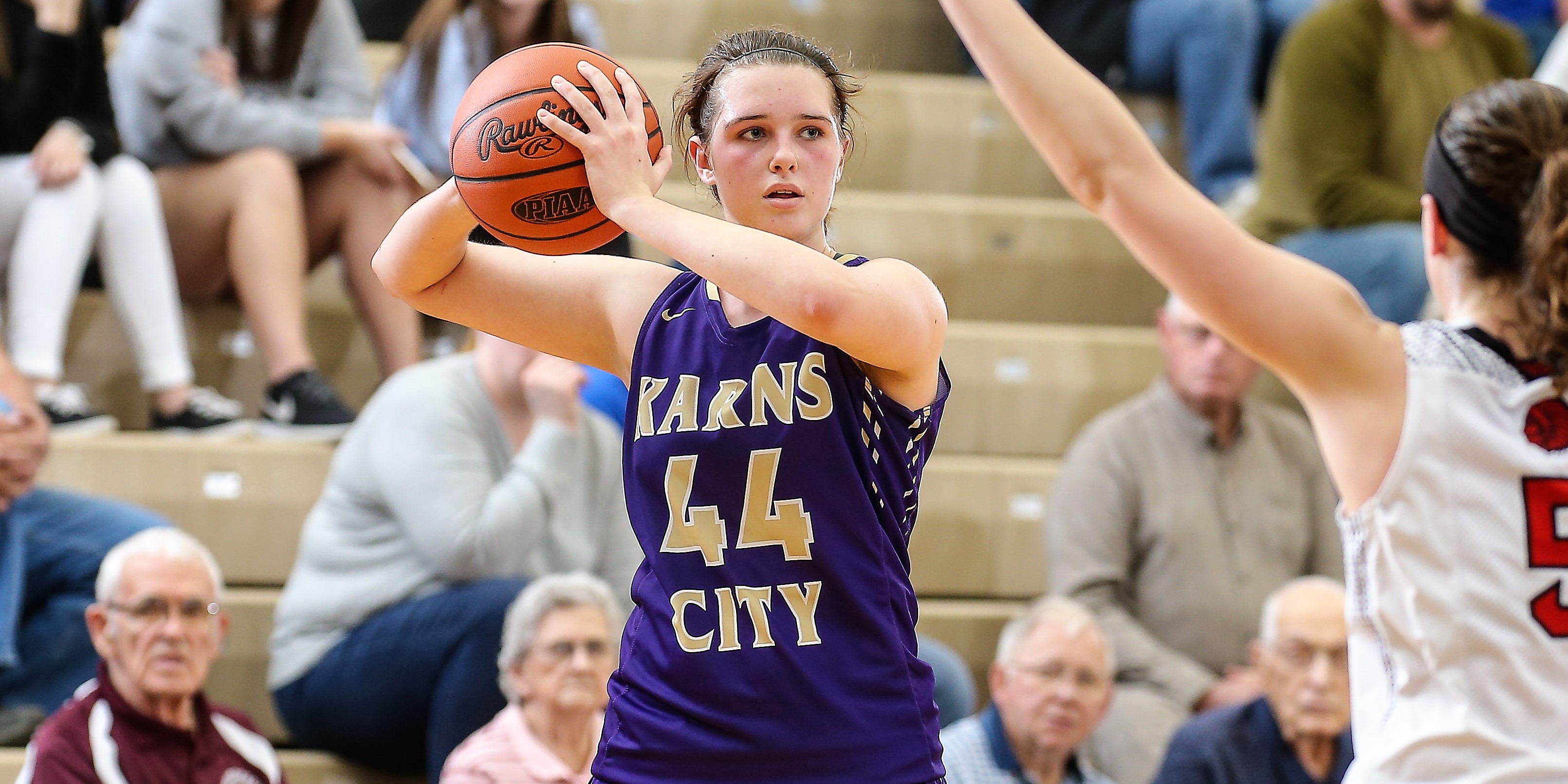 D9Sports.com and EYT Media are doing a series of player profiles on returning high-school athletes this summer. The year in school listed by the athlete is the year the athlete is entering this fall.
LIVIA ANDREASSI – SENIOR – KARNS CITY
Daughter of: Steve and Lori Andreassi (Dad is a basketball coach for Karns City girls)
Sports Played: Volleyball and Basketball
2016-17 Highlights: Livia had a strong season for the District 9 3A champion Lady Gremlins scoring 4.8 points per game including 11 in a PIAA playoff win over Seneca. But her "moment" came in the District 9 title game against Moniteau when her putback of her own miss as time expired lifted the Lady Gremlins to a 36-35 win over Moniteau giving Karns City its fourth straight D9 title and its first in the new Class 3A.
Post-High School Goals: Livia plans on attending college and majoring in nursing. She would like to continue her athletic career in college.
Q&A With Livia Andreassi
D9Sports: What is your favorite sport to participate in?
LA: Basketball
D9: What is your favorite memory, moment, game from playing high school sports?
LA: My favorite memory is making the game winning shot in the District 9 Championship game.
D9: Why do you play high school sports?
LA: I play high school sports because I love the competition and I like the bonds I have created with my teammates.
D9: Is there a high school player on your team or another team that you enjoy watching play? If so, why?
LA: Tori Obenrader of North Clarion because she is a very talented athlete.
D9: When not playing sports I would rather (pick one) – Go to work, play video games, shop, hang out with friends, play pickup sports, go the movies
LA: When not playing sports I would rather be hanging out with friends.
D9: If you could go anywhere in the world, where would it be and why?
LA: If I could go anywhere in the world I would go to Italy because I want to see where my grandpa grew up and his family over there.
D9: Who has had the most influence on you as a person?
LA: The person that has influenced me the most is my AAU coach Kelly Muphly.
D9: What do you like most about growing up in your hometown?
LA: I like how supportive the community is of everything that happens at KC.
D9: What do you wish you could change about growing up in your hometown?
LA: I would not change anything.
D9: What question do you wish I would have asked you? And what is the answer to it?
LA: I wish I would have been asked What is the hardest part of playing sports and my answer would have been trying to juggle late night games/practices homework and sleep.
D9: Do you or have you had any siblings or other immediate relatives who have played high school sports?
LA: Yes, my dad played for KC and my aunt was a 1000 point scorer for the Lady Gremlins.