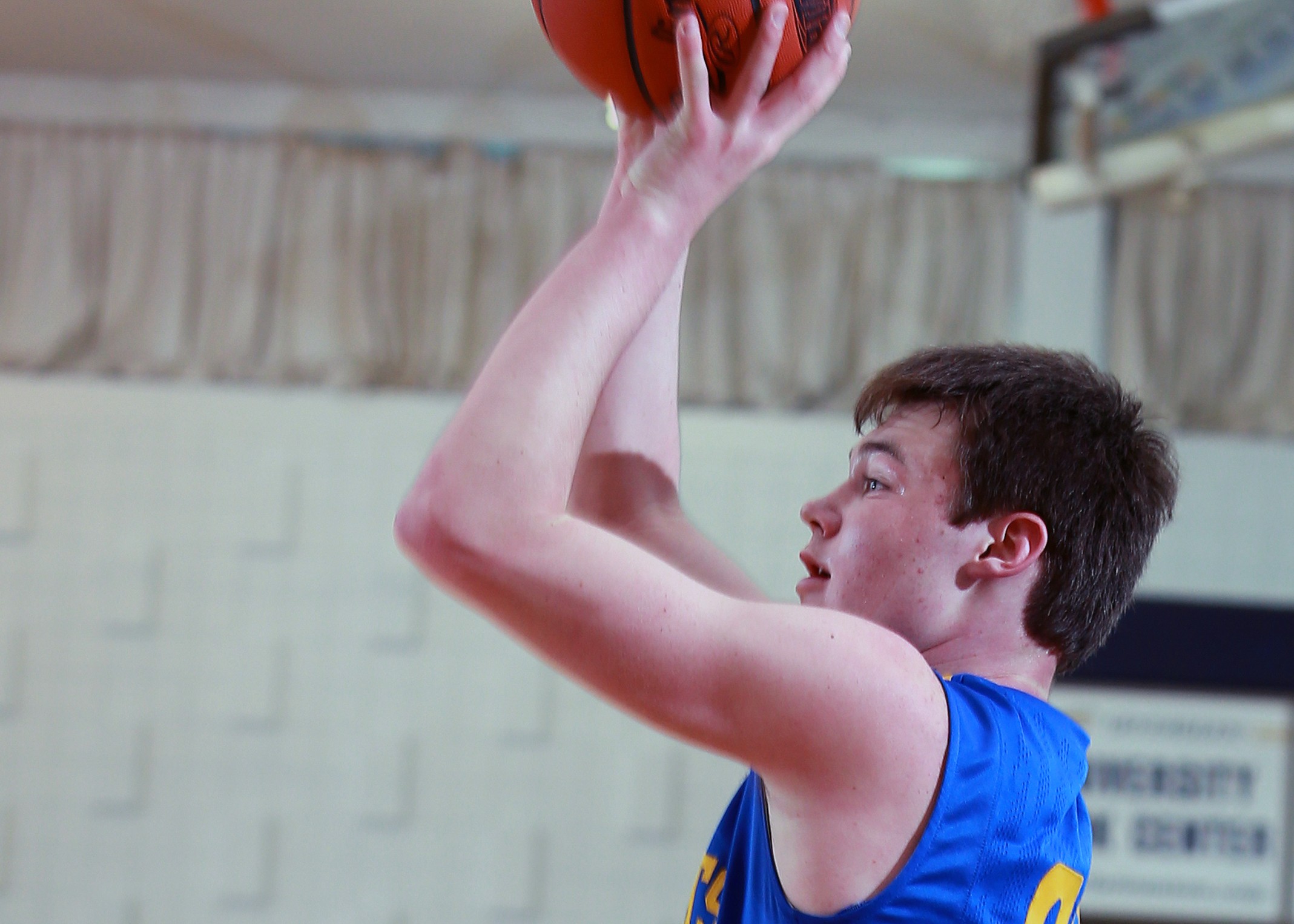 D9Sports.com and EYT Media are doing a series of player profiles on returning high-school athletes this summer. The year in school listed by the athlete is the year the athlete is entering this fall.
LUCAS BOWSER – Junior – Union
Son of: Tracie Bowser and Kevin Bowser
Sports Played: Football, Basketball, Baseball
2015-16 Highlights: Lucas took over around midseason as the starting quarterback for Union and had a solid sophomore season going 48 of 115 for 556 yards, six touchdowns and eight interceptions. He also scored seven rushing touchdowns while rushing for 97 yards, had a catch for 10 yards, made 51 tackles with a sack and recovered two fumbles. In basketball, he was the second-leading scorer for the Golden Knights averaging 14.1 points per game. In baseball, he hit .254 with six doubles, a triple and eight RBIs while going 2-2 with a 5.65 ERA on the mound with 20 strikeouts in 26 innings.
Post High School Goals: Bowser wants to go to college and major in engineering.
Q&A With Lucas Bowser
D9Sports: Do you have a favorite sport, and if so why?
LB: No, it's hard to pick which sport I like better. I pretty much just like the one that I currently play at the time
D9: What is your best high-school related sports memory and why?
LB: Beating Clarion last year in football because that was the game coach told me to step it up and to act more of a leader and not a sophomore on the field. Also, because we were the first KSAC Small School team to beat Clarion.
D9: Has there been a coach and/or teacher who has influenced you the most in your high-school career to this point, and if so, why?
LB: All of my coaches, because if it wasn't for them, I wouldn't be the player I am today.
D9: What do you like best about playing sports in high school?
LB: I like being a part of a team and the friendships that I've made over the past years because of sports, and I'm going to continue that with A-C Valley joining us in football.
D9: What is the hardest part about playing sports in high school?
LB: The frustration of losing games that you could've won.
D9: How much offseason work do you put into your sports?
LB: I work hard all summer long for football and basketball.
D9: What is your favorite subject in school?
LB: Math
D9: What do you like to do for fun when you aren't playing sports?
LB: I like to hangout with my friends and family.
D9: What are your goals for the upcoming school year both sports wise and academically?
LB: I want to keep getting good grades and to continue being a leader on and off the field/court.