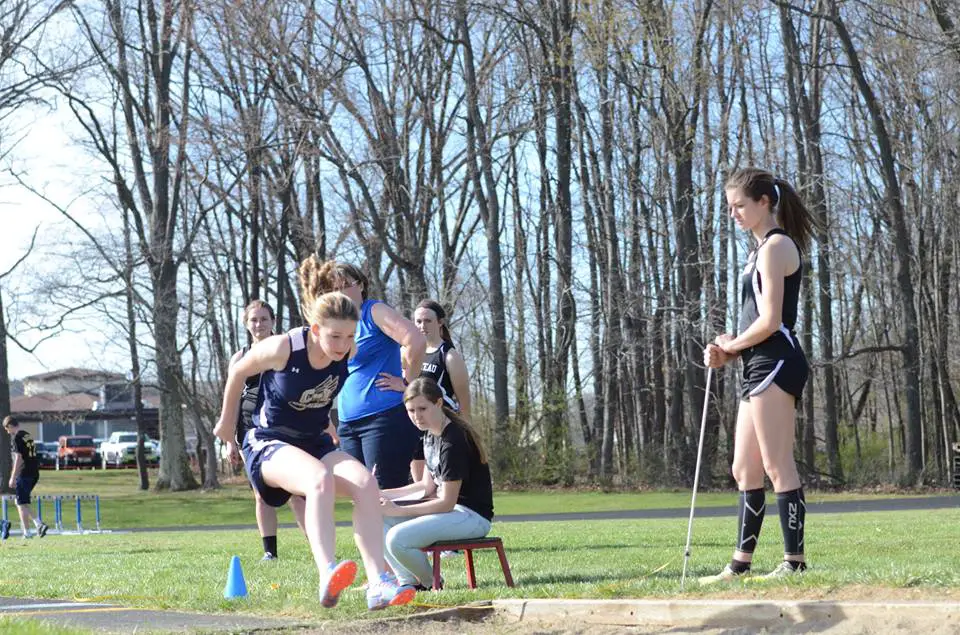 D9Sports.com and EYT Media are doing a series of player profiles on returning high-school athletes this summer. The year in school listed by the athlete is the year the athlete is entering this fall.
MADDY CRAIG – Sophomore – Clarion-Limestone
Daughter of: Tedra Craig and Brent Craig
Sports Played: Volleyball, Basketball and Track & Field
2015-16 Highlights: Maddy came onto the scene at C-L strong as a freshman playing key roles in all the sports she participated in. In basketball, she earned a starting spot at point guard and averaged 2.7 points, 1.7 rebounds, 1.2 steals and 1.2 assists per game for the Lady Lions including scoring a career-best 25 points against Tidioute Charter. In track, she was on a pair of District 9-qualifying relay teams. The 4×800-meter team took ninth at the D9 meet and the 4×100-meter team finished 11th. She also saw playing time for both the volleyball and softball teams at C-L as well as a freshman.
Post High School Goals: Craig says she definitely plans on attending college after high school but isn't sure what she wants to major in yet. She would love to play a sport in college with volleyball or basketball being the sport she would like to play.
Q&A With Maddy Craig
D9Sports: Do you have a favorite sport, and if so why?
TG: It's hard to pick a favorite because I enjoy all the sports I play.
D9: What is your best high-school related sports memory and why?
CC: One of my favorite sports memory is when my relay team made it to districts in track. The team set a goal to make district time, and when we accomplished it we all felt amazing and it pushed us to work even harder.
D9: Has there been a coach and/or teacher who has influenced you the most in your high-school career to this point, and if so, why?
CC: My mom has influenced me the most because she pushes me to do my best and helps me with everything whether it's sports related or academics. She is my role model.
D9: What do you like best about playing sports in high school?
CC: I like playing high school sports to become friends and make memories with not only my teammates but also girls on different teams.
D9: What is the hardest part about playing sports in high school?
CC: The hardest part about playing sports in high school would have to be making time for academics and keeping your grades up.
D9: How much offseason work do you put into your sports?
CC: I go to every open gym for volleyball and basketball that I can. I also go to summer league volleyball games. I recently went to an individual volleyball camp and a team camp with part of the volleyball team.
D9: What is your favorite subject in school?
CC: Geometry
D9: What do you like to do for fun when you aren't playing sports?
CC: I like to swim, ride four-wheelers and spend time with my friends and family in my free time.
D9: What are your goals for the upcoming school year both sports wise and academically?
CC: I would like to have a successful season in volleyball, basketball and track. Academically, I would like to stay on the honor roll.