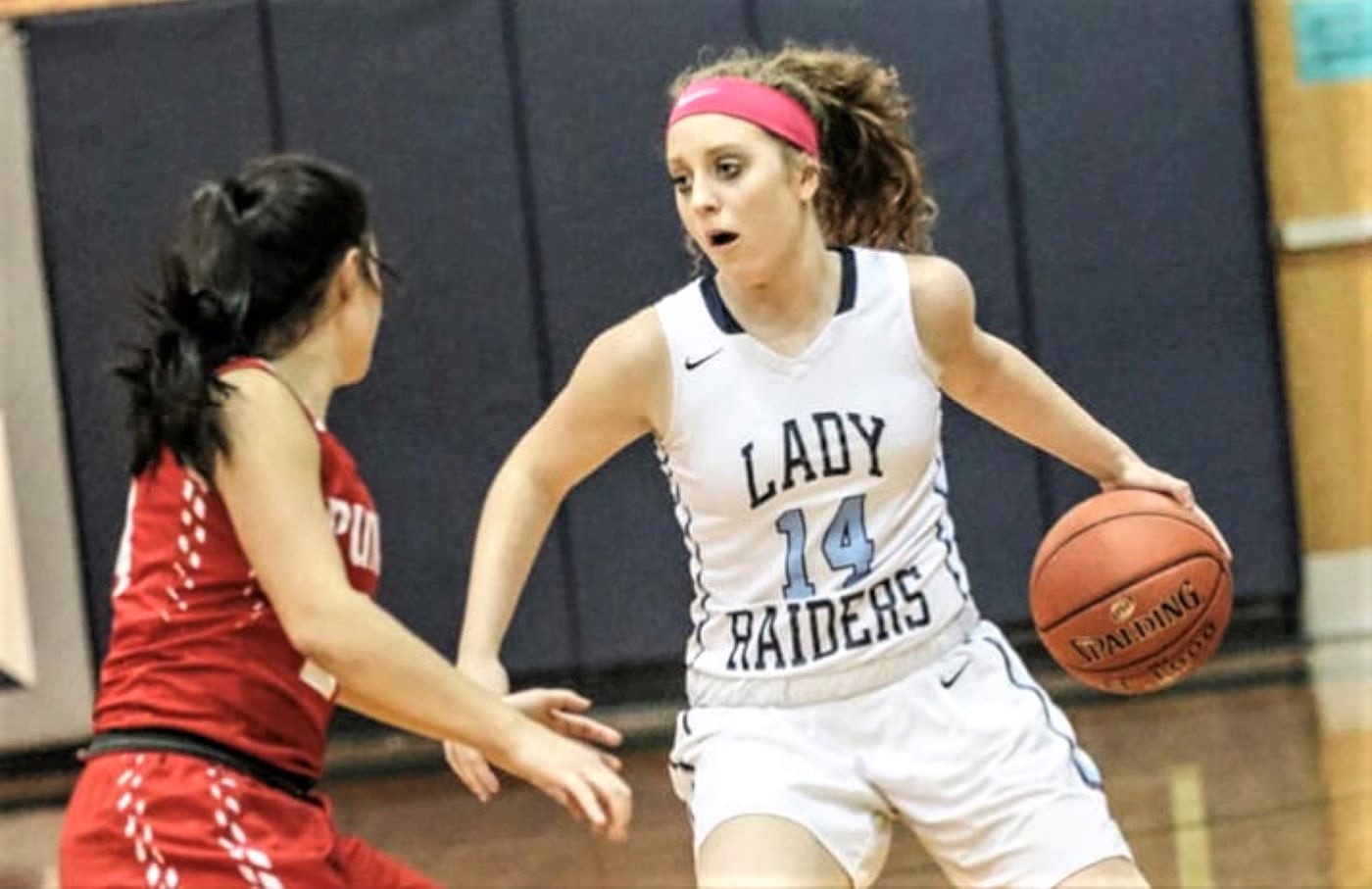 D9Sports.com/EYT Media is doing a series of player profiles on returning high-school athletes this summer. The year in school listed by the athlete is the year the athlete is entering this fall.
(Submitted photo. Photo by Jeff Caylor)
MADISON JOHNSON – SENIOR – BROOKVILLE
Daughter of: Jayna Johnson and Jeff Johnson
Sports Played: Volleyball, basketball, track and field
Family Members Playing/Played Sports: Her twin sister Morgan, her brother Ryan played basketball, her father and mother both played sports as did her uncle Tom Hopkins.
2018-19 Highlights: Helped Brookville to its second straight District 9 Class 3A basketball title by averaging 8.2 points per game … Helped Brookville's 4×400-meter relay team win the D9 championship while also finishing sixth in D9 in the 100-meter dash and fifth in the long jump.
Post-High School Plans: After high school, she would like to attend a college to major in early childhood education and special education. She would like to play sports in college.
Q&A With Madison Johnson
D9Sports: What is your favorite sport to participate in and why?
MJ: Basketball is my favorite sport because I have played with my teammates since I was younger and we play very well together. My coaches have a big impact on our team which creates a fun environment for all of us.
D9Sports: What is your favorite memory, moment, game from playing high school sports?
MJ: My favorite memory is winning back-to-back D9 Basketball Titles.
D9Sports: Why do you play high school sports?
MJ: I play high school sports because my life would be boring if I didn't have practices and games almost every day after school, and all my friends play sports, I would be missing out on all the fun.
D9Sports: Who has had the most influence on your athletic career and why?
MJ: I would say all of my coaches. Each one of them has taught me some type of lesson for every situation I was in and it has influenced me to be a better and stronger person.
D9Sports: If you could change one thing about high school sports, what would it be and why?
MJ: If I could change one thing, it would be how short the break is between each sport season. Some sports in the winter season are still going on while the spring sports start.
D9Sports: If you could be president for a day, what would be the one major thing you would do?
MJ: If I was president, I would lower college tuition and make it affordable for everyone.
D9Sports: What is your ideal place to live? County, City, Suburb? Why?
MJ: My ideal place to live would be in Florida near the beach because I love warm weather and the beach vibes.
D9Sports: What would someone who doesn't know you be surprised to find out about you?
MJ: That I have a twin sister
D9Sports: What is your strongest subject in school?
MJ: My strongest subject in school would probably be math.
D9Sports: If there was one period in history or one event in history you could go back to, what would it be?
MJ: I would go back to when Neil Armstrong landed on the moon.
D9Sports: What question do you wish I would have asked you? And what is the answer to it?
MJ: When did you first start sports? I started gymnastics when I was 3 years old and I stuck with it for 10 years at Brookville Revolution.