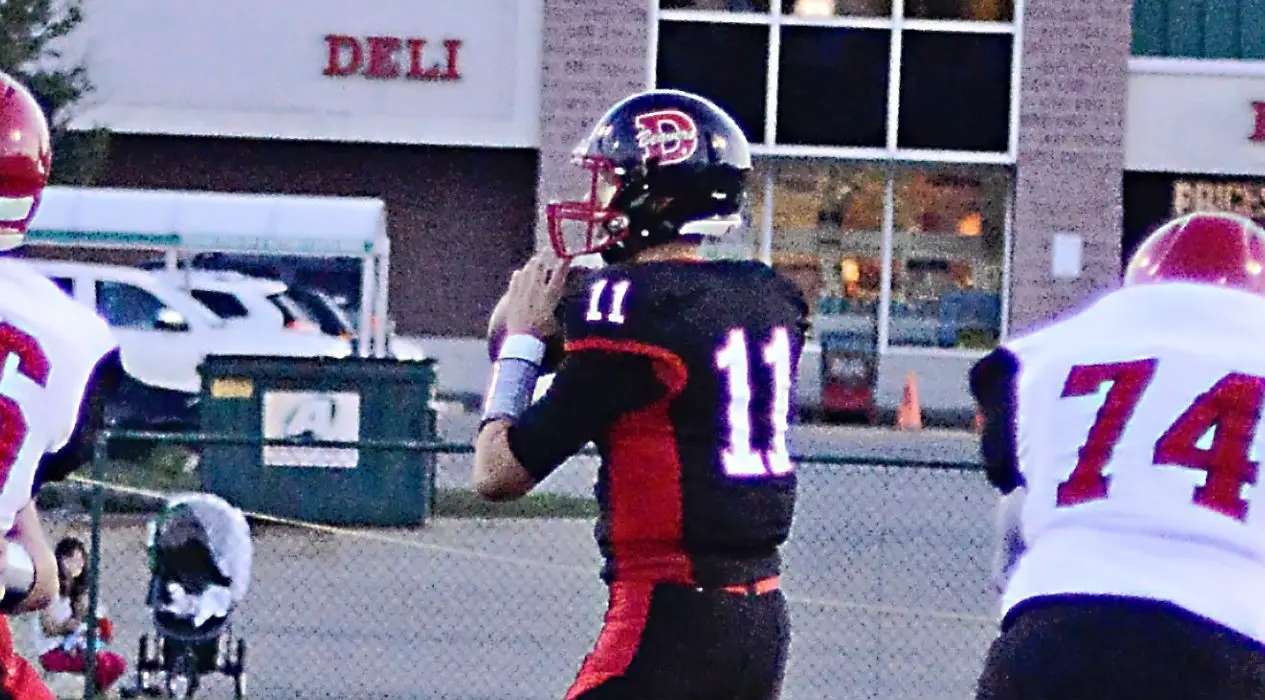 D9Sports.com and EYT Media are doing a series of player profiles on returning high-school athletes this summer. The year in school listed by the athlete is the year the athlete is entering this fall.
MATT MILLER – Junior – DuBois Area
Son of: Chris and Jamie Miller
Sports Played: Football, Basketball, Baseball
2015-16 Highlights: Miller's sophomore season was limited to football because of a knee injury, but what a season it was. He was The Rehab Centre D9Sports.com District 9 Offensive Player of the Year and Rookie of the Year completing 63.2 percent (206 of 326) of his passes for a District 9-leading 3,620 yards, 32 touchdowns and 11 interceptions. He also ran for two touchdowns. His first-ever varsity game was one to remember and earned him the District 9 performance of the year. In a 107-90 loss to Meadville, he threw for a national high-school record 787 yards on 31 of 55 while throwing for a Pennsylvania-record 10 touchdowns, which tied the national mark. He also ran for a touchdown, and his 787 yards of offense also set a national record as well.
Post High School Goals: Matt plans on attending college and hopefully playing football. He had the most contact from Central Michigan, Akron and Old Dominion along with a couple of other FBS schools as well as some FCS schools and Division 2 programs.
Q&A With Matt Miller
D9Sports: Do you have a favorite sport, and if so why?
MM: Football is my favorite sport. I have the most fun playing football. It's my No. 1 sport, and there's nothing more fun than playing on Friday Nights.
D9: What is your best high-school related sports memory and why?
MM: The Dubois vs. Meadville game. It gained national attention, I broke national and state records and made it onto SportsCenter.
D9: Has there been a coach and/or teacher who has influenced you the most in your high-school career to this point, and if so, why?
MM: Coach (Frank) Varischetti (DuBois' head football coach) has helped me a lot along the way of becoming the QB I am today.
D9: What do you like best about playing sports in high school?
MM: Just being around all my friends and going out and playing the sports I love is awesome.
D9: What is the hardest part about playing sports in high school?
MM: Being able to balance the workload of sports and school and having fun with friends is hard. But it'll be well worth it in the end.
D9: How much offseason work do you put into your sports?
MM: I workout and work on my game every day. The past year has been hard because I have therapy for my knee about five times a week.
D9: What is your favorite subject in school?
MM: I like history. It's cool learning about all of the past and present stuff about our world.
D9: What do you like to do for fun when you aren't playing sports?
MM: I like to fish, hunt and hang out with my friends in my free time.
D9: What are your goals for the upcoming school year both sports wise and academically?
MM: I want to get straight A's this school year. I also want to get my knee healthy and be able to contribute to our team's success as best I can.