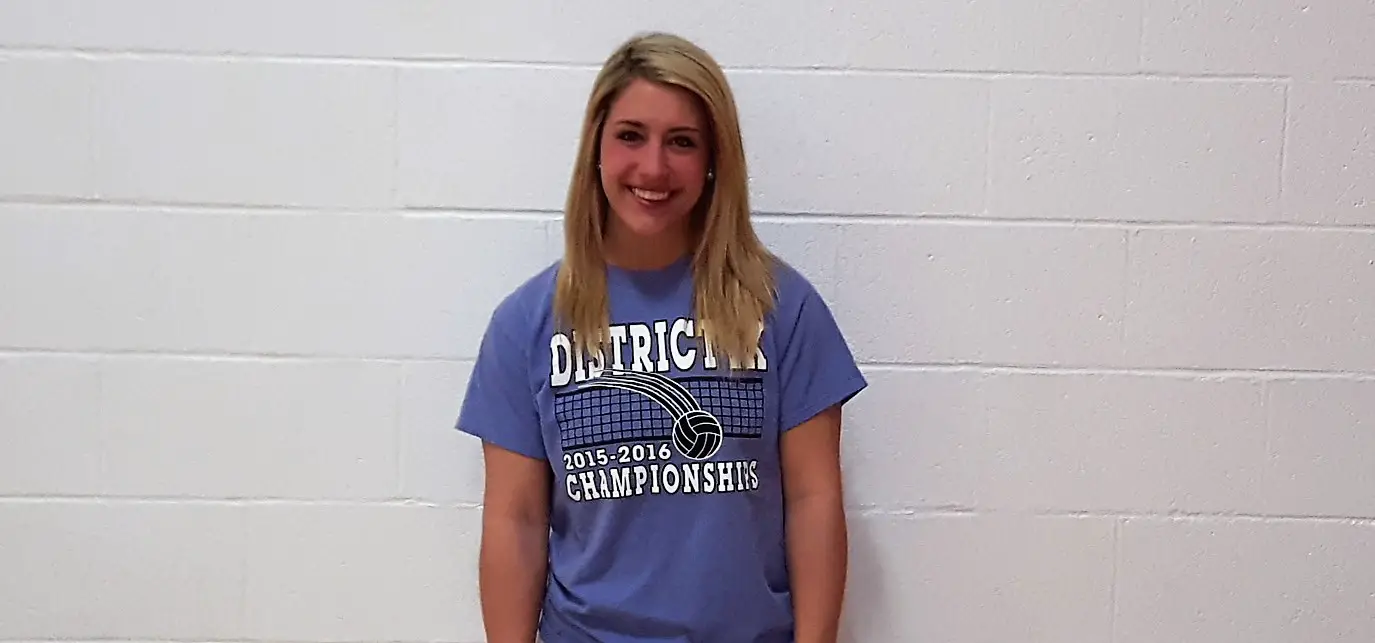 D9Sports.com and EYT Media are doing a series of player profiles on returning high-school athletes this summer. The year in school listed by the athlete is the year the athlete is entering this fall.
MAYA THORNTON – SENIOR – CLARION
Daughter of: Jim & Bridget Thornton
Sports Played: Volleyball & Softball
2016-17 Highlights: Maya was a key hitter on Clarion's volleyball team that finished fourth in District 9 Class 1A. She was also a key player on the softball team that took fourth in D9 1A as well hitting .324 with a 1.015 OPS. In 71 at-bats she had a team-high three home runs to go with five doubles, three triples and 20 runs scored while driving in a team-best 27 runs.
Post-High School Goals: She plans to go to college after high school and if she chooses to play a sport in college she would like to play volleyball.
Q&A With Maya Thornton
D9Sports: What is your favorite sport to participate in?
MT: Volleyball
D9: What is your favorite memory, moment, game from playing high school sports?
MT: My favorite game would be when we came back after losing two sets to win against A-C Valley at districts when I was a sophomore.
D9: Why do you play high school sports?
MT: I play high school sports to be with my friends, stay in shape, learn time management, and because I enjoy playing them.
D9: Is there a high school player on your team or another team that you enjoy watching play? If so, why?
MT: I enjoyed watching my sister Maci play basketball when she was in high school. She played with such determination and was so selfless…she was an amazing player.
D9: When not playing sports I would rather (pick one) – Go to work, play video games, shop, hang out with friends, play pickup sports, go the movies
MT: When not playing sports I would rather hang out with my friends.
D9: If you could go anywhere in the world, where would it be and why?
MT: Europe because I've always wanted to go there and I've never been out of the country.
D9: Who has had the most influence on you as a person?
MT: Definitely my parents.
D9: What do you like most about growing up in your hometown?
MT: I like that it's small so everybody knows everybody.
D9: What do you wish you could change about growing up in your hometown?
MT: I wish there were more things to do.
D9: What question do you wish I would have asked you? And what is the answer to it?
MT: I wish you would've asked what coach has influenced me the most. My answer is my volleyball coach, coach (Shari) Campbell. She always pushes me to be my best, never goes easy on me, and it's not just about winning games for her…she really focuses on making us into strong independent young women. So I have her to thank for that.
D9: Do you or have you had any siblings or other immediate relatives who have played high school sports?
MT: Yes, both of my sisters (Matti and Maci Thornton) played sports in high school.