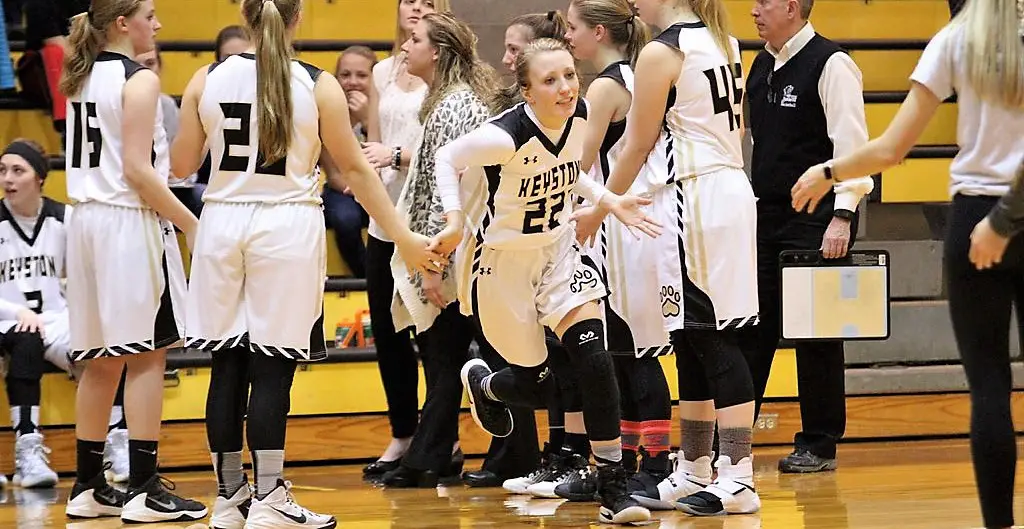 D9Sports.com and EYT Media are doing a series of player profiles on returning high-school athletes this summer. The year in school listed by the athlete is the year the athlete is entering this fall.
McKENZIE HOVIS – JUNIOR – KEYSTONE
Daughter of: Julie Hovis
Sports Played: Volleyball and Basketball
2016-17 Highlights: A starter on the Keystone basketball team, McKenzie averaged 5.1 points per game while being just one of three Lady Panthers to play in all 22 games. She netted a season-high nine points against Clarion.
Post-High School Goals: McKenzie plans on attending college after she graduated. She hasn't decided if she wants to play sports in college.
Q&A With McKenzie Hovis
D9Sports: What is your favorite sport to participate in?
MH: Between basketball and volleyball, I couldn't choose a favorite.
D9: What is your favorite memory, moment, game from playing high school sports?
MH: My favorite memory from high school sports was winning the D9 Championship in basketball my freshman year.
D9: Why do you play high school sports?
MH: I play sports because that's what I have grown up doing all my life, I started playing with my family when I was very young, and it's all I've known.
D9: Is there a high school player on your team or another team that you enjoy watching play? If so, why?
MH: I enjoy watching my whole team play, not a singular one. Watching my teammates succeed and accomplish things together is what any teammate wants to see.
D9: When not playing sports I would rather (pick one) – Go to work, play video games, shop, hang out with friends, play pickup sports, go the movies
MH: Play pickup sports.
D9: If you could go anywhere in the world, where would it be and why?
MH: 12. I have a number of places I would love to travel to, I recently went to Mexico and Aruba and would love to go back. Ireland, Italy, and Switzerland are definitely at the top of my list.
D9: Who has had the most influence on you as a person?
MH: As a person, my mom has influenced me the most. She has raised me always pushing me to work hard and be the best I can be in everything I do. Without her, I would be nowhere.
D9: What do you like most about growing up in your hometown?
MH: What I like most about my hometown is the people that I have grown close to and that support me in all that I do.
D9: What do you wish you could change about growing up in your hometown?
MH: If I had to change one thing, it would be that my hometown was a place where there is more activities to do.
D9: What question do you wish I would have asked you? And what is the answer to it?
MH: A question I wish you would have asked is what do you wish to accomplish as a team this year. I would answer that question saying that I wish to accomplish playing as a team and supporting each other all year and you'll see where we go.
D9: Do you or have you had any siblings or other immediate relatives who have played high school sports?
MH: My sister, Taylor Geer, a senior, has participated in basketball, cross country, and track.