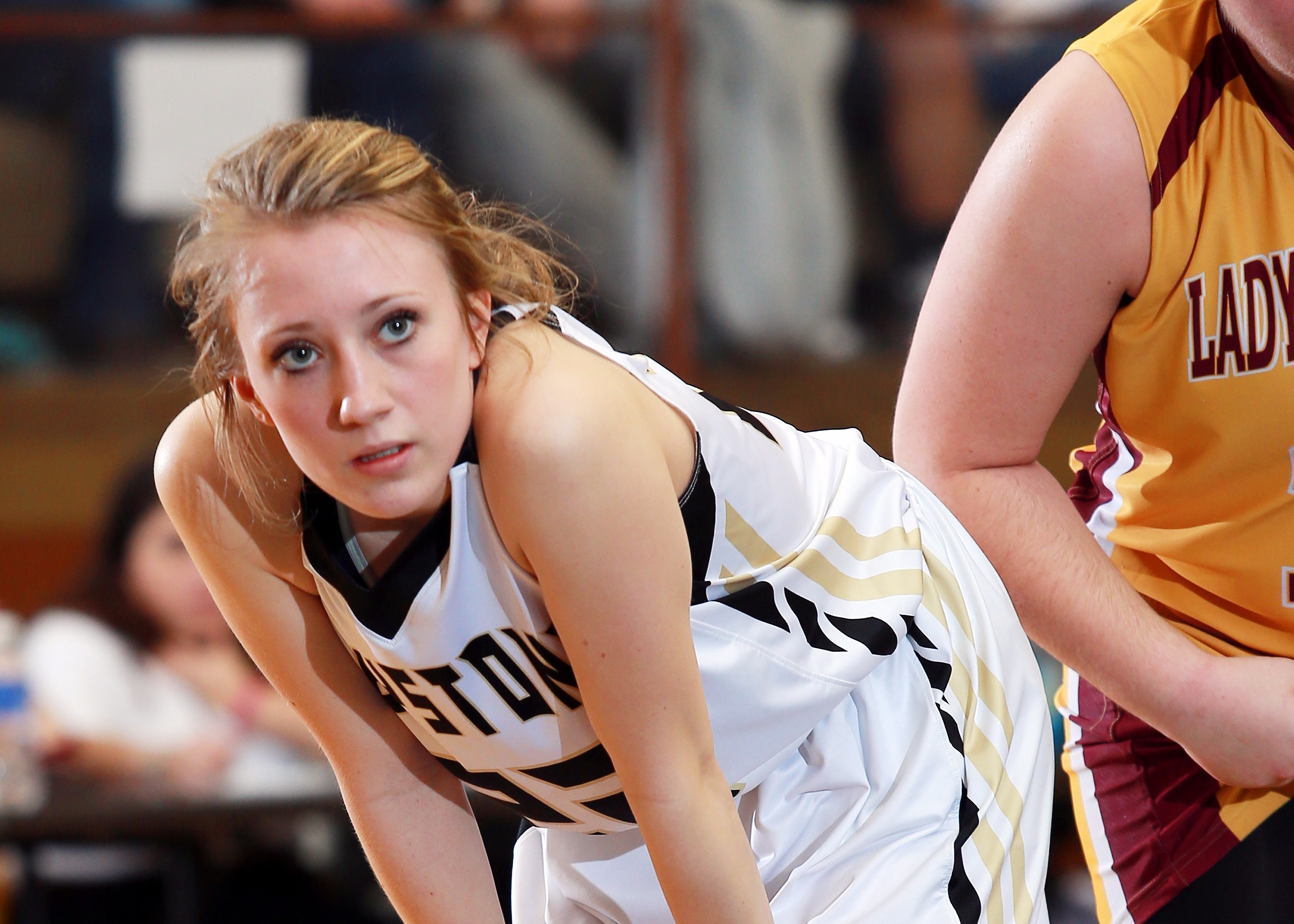 D9Sports.com and EYT Media are doing a series of player profiles on returning high-school athletes this summer. The year in school listed by the athlete is the year the athlete is entering this fall.
McKENZIE HOVIS – Sophomore – Keystone
Daughter of: Julie Hovis
Sports Played: Volleyball and Basketball
2015-16 Highlights: McKenzie played a key role on Keystone's District 9 Class A championship basketball team that made it to the second round of the PIAA playoffs before losing to eventual state champion Serra Catholic. She averaged 2.9 points per game and scored a season-high 11 points in the D9 title game win over Elk County Catholic. In volleyball, she was an outside hitter for the Lady Panthers but is moving to middle hitter for her sophomore season.
Post High School Goals: Hovis is planning on attending college and would love to play Division 1, Division 2 or Division 3 college basketball or volleyball.
Q&A With McKenzie Hovis
D9Sports: Do you have a favorite sport, and if so why?
MH: Between basketball and volleyball, I couldn't choose a favorite. Both sports are a big part of my life, and I enjoy playing both equally as much.
D9: What is your best high-school related sports memory and why?
MH: It's winning the basketball D9 title last year. We set that as our goal at the beginning of the season and achieved it.
D9: Has there been a coach and/or teacher who has influenced you the most in your high-school career to this point, and if so, why?
MH: At this point in my high school career, there have been many coaches who have influenced me. In basketball, Coach Foust and my mom (who is the assistant coach for Keystone). In volleyball, Coach McCance (Keystone's former volleyball coach), Coach Kari (Goughler; the new Keystone volleyball coach), and Coach Taydus. They all push me to do my best, reach my highest potential, and encourage me so much.
D9: What do you like best about playing sports in high school?
MH: Playing high school sports creates so many memories and friends from all over.
D9: What is the hardest part about playing sports in high school?
MH: The hardest part is having enough time to work hard to excel in both sports and academics and also have a social life.
D9: How much offseason work do you put into your sports?
MH: In the offseason, I play AAU basketball, I lift weights in the mornings, do speed training and shoot around quite a bit.
D9: What is your favorite subject in school?
MH: Math
D9: What do you like to do for fun when you aren't playing sports?
MH: I enjoy hanging out with my friends and family.
D9: What are your goals for the upcoming school year both sports wise and academically?
MH :My goals for the upcoming school year are to excel in sports and maintain my 4.0 GPA.