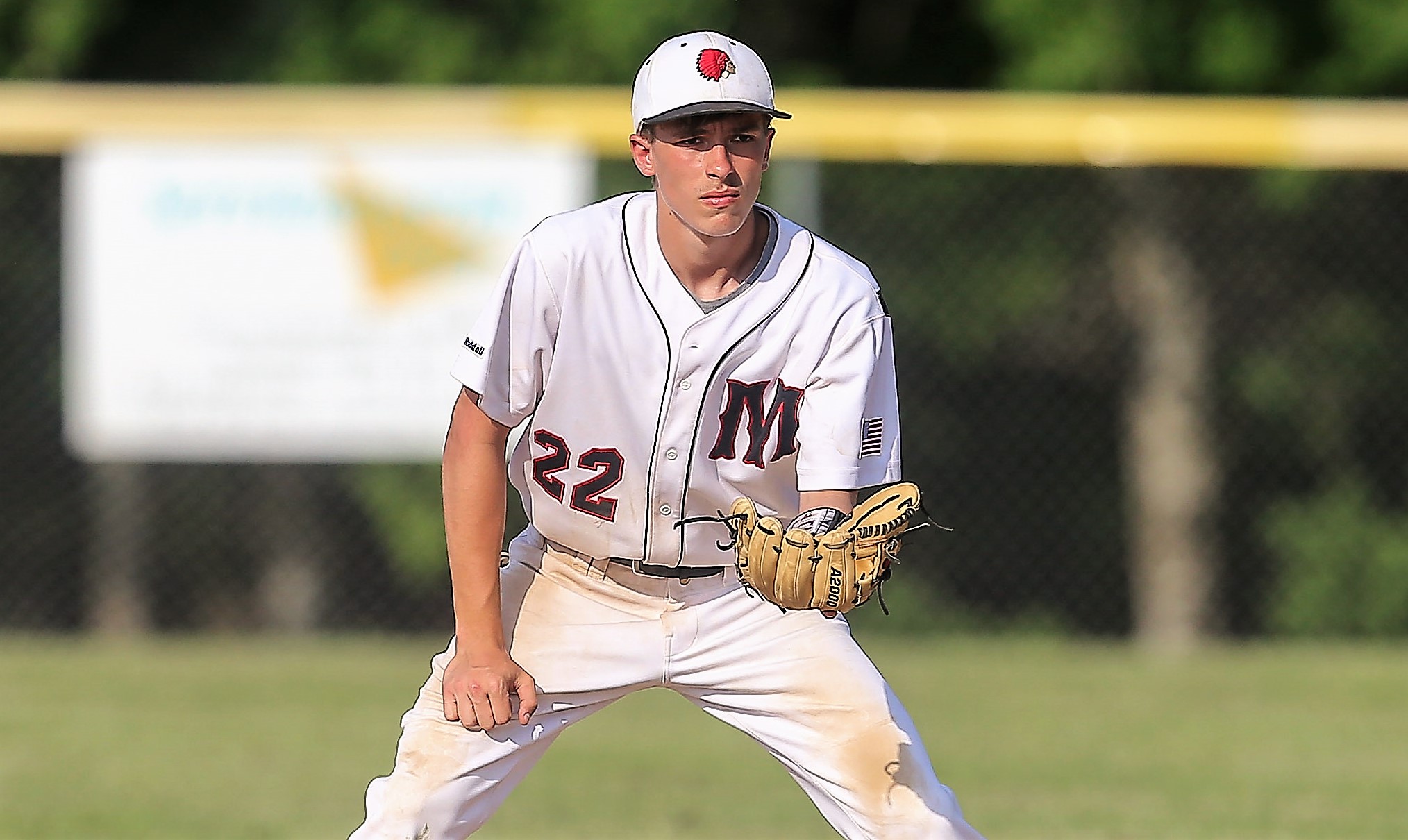 D9Sports.com and EYT Media are doing a series of player profiles on returning high-school athletes this summer. The year in school listed by the athlete is the year the athlete is entering this fall.
NICK SOSIGIAN – SENIOR – MONITEAU
Son of: Mike and Sheila Sosigian
Sports Played: Baseball
2016-17 Highlights: NIck had a strong season for the Warriors baseball squad hitting .348 with a double, six RBIs and six stolen bases. He also pitched in four games going 2-1 with a 3.41 ERA. In 12 ⅓ innings of work, he struck out 12.
Post-High School Goals: Nick plans on attending college after graduation.
Q&A With Nick Sosigian
D9Sports: What is your favorite sport to participate in?
NS: Baseball
D9: What is your favorite memory, moment, game from playing high school sports?
NS: Winning the D9 title against Karns City my sophomore year.
D9: Why do you play high school sports?
NS: I like to play in high school because a lot of my friends play and we are like brothers when we are in season. I also play for the excitement of making the playoffs and participating in them.
D9: Is there a high school player on your team or another team that you enjoy watching play? If so, why?
NS: I enjoy watching Brice Williams. He is very smooth in everything does and sometimes makes the game look easy.
D9: When not playing sports I would rather (pick one) – Go to work, play video games, shop, hang out with friends, play pickup sports, go the movies
NS: I enjoy spending time with my friends and girlfriend, playing golf, video games and fishing.
D9: If you could go anywhere in the world, where would it be and why?
NS: I would like to go to New York City. I think it would be a cool experience and it would be really fun.
D9: Who has had the most influence on you as a person?
NS: My parents have been a great influence. They push me to try harder and have shaped me into the man I am today.
D9: What do you like most about growing up in your hometown?
NS: What I like most about my hometown is the community. Everybody is so supportive of our high school sports. I also enjoy the fact my friends live somewhat close to me and we spend a lot of time together.
D9: What do you wish you could change about growing up in your hometown?
NS: If I could change one thing it would be the fact that everybody knows everybody and a lot of rumors are spread easily.
D9: What question do you wish I would have asked you? And what is the answer to it?
NS: A question I would like to have been asked is how close our baseball team is. The answer to that is very close. We have grown up together playing baseball and we are like brothers off the field.
D9: Do you or have you had any siblings or other immediate relatives who have played high school sports?
NS: My twin brother Nate plays on the same team as I do.