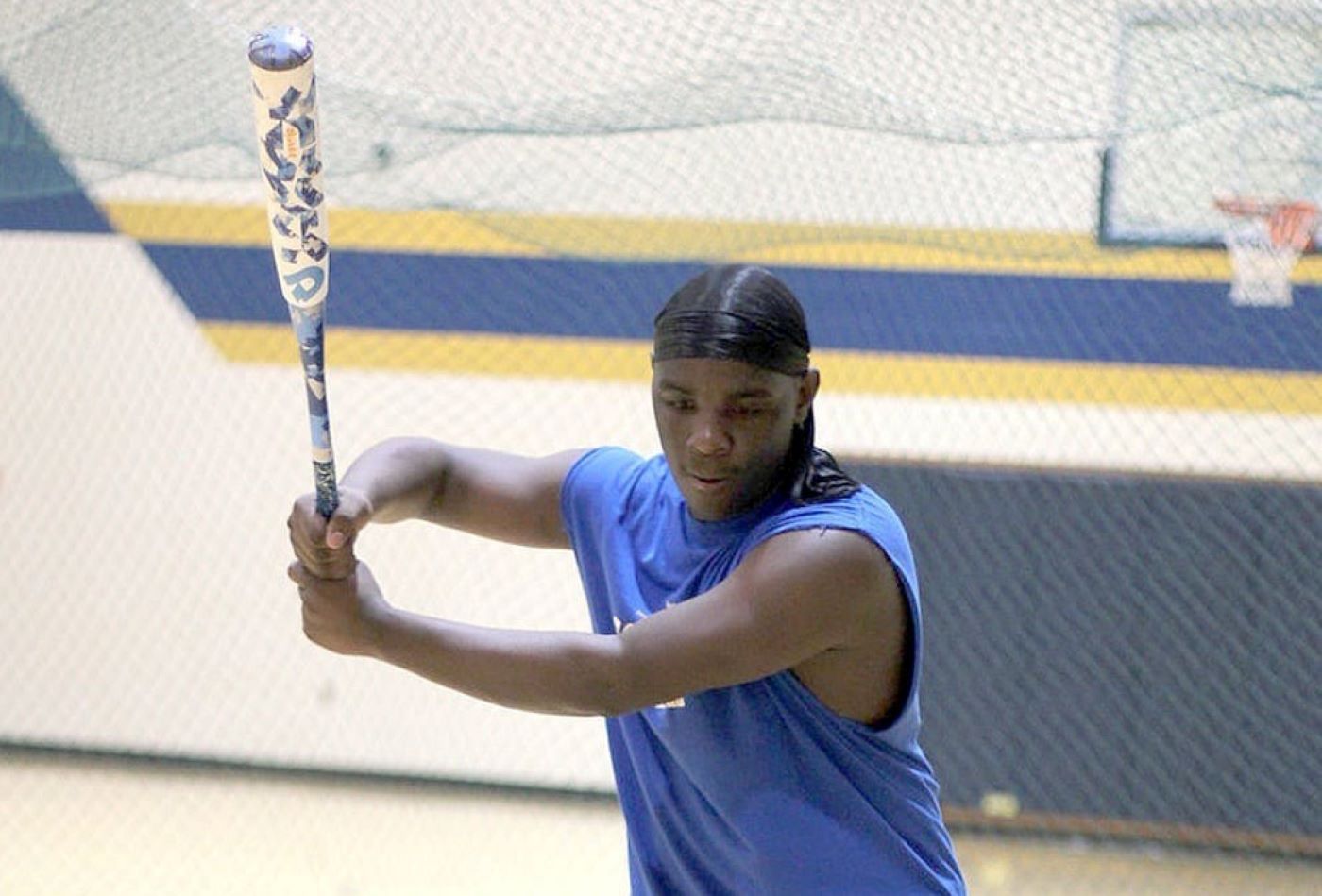 D9Sports.com/EYT Media is doing a series of player profiles on returning high-school athletes this summer. The year in school listed by the athlete is the year the athlete is entering this fall.
(Submitted photo)
OSCAR PURYEAR – SENIOR – CLARION-LIMESTONE
Son of: Satiney Myers
Sports Played: Played at Union last year; Playing at C-L this year; Football (in co-op with Clarion), baseball, Also intends to run track this year
Family Members Playing/Played Sports: His little brother Zhayre plays football and his cousin Amiell is in his first year playing football
Post-High School Plans: After high school he plans to attend college at Thiel the fall of 2020; If he was to play sports in college it would be baseball.
Q&A With Oscar Puryear
D9Sports: What is your favorite sport to participate in and why?
OP: Baseball is my favorite sport to participate in because it builds character also athletes gain many physical benefits while participating in the game.
D9Sports: What is your favorite memory, moment, game from playing high school sports?
OP: My favorite moment was my junior year playing for Union/ACV against Redbank Valley when I got a sack and put the first 2 points on the board from a safety.
D9Sports: Why do you play high school sports?
OP: I play high school sports because I like to interact with others and lead by example in a way that I gain more friends.
D9Sports: Who has had the most influence on your athletic career and why?
OP: My mother is my supporter she made every JV game I had last year and also supported our varsity team.
D9Sports: If you could change one thing about high school sports, what would it be and why?
OP: I wouldn't change anything about high school sports.
D9Sports: If you could be president for a day, what would be the one major thing you would do?
OP: If I was president for a day I would make it my business to take a trip to Africa and feed the less fortunate people and let them know I'm here to help!
D9Sports: What is your ideal place to live? County, City, Suburb? Why?
OP: What fits me best is the city because there are stores and city transportation for people who don't have cars.
D9Sports: What would someone who doesn't know you be surprised to find out about you?
OP: Anyone would be surprised that I'm a people's person, I like to smile, meet new people etc.
D9Sports: What is your strongest subject in school?
OP: Math is my strongest subject
D9Sports: If there was one period in history or one event in history you could go back to, what would it be?
OP: One period in history I would go back to will be the 70s era with the Afros and bell bottoms and disco lights.
D9Sports: What question do you wish I would have asked you? And what is the answer to it?
OP: A good question to ask would be, How did I get this far in school who encouraged me and pushed me to be who I am today? And the answer to that, I got this far in life by growing up in a dangerous place in New Jersey and I knew that wasn't life and it was more to it than just that so my mother pushed me to the limit with taking away cell phones for study time and making me read on spear time and it built my vocabulary up.