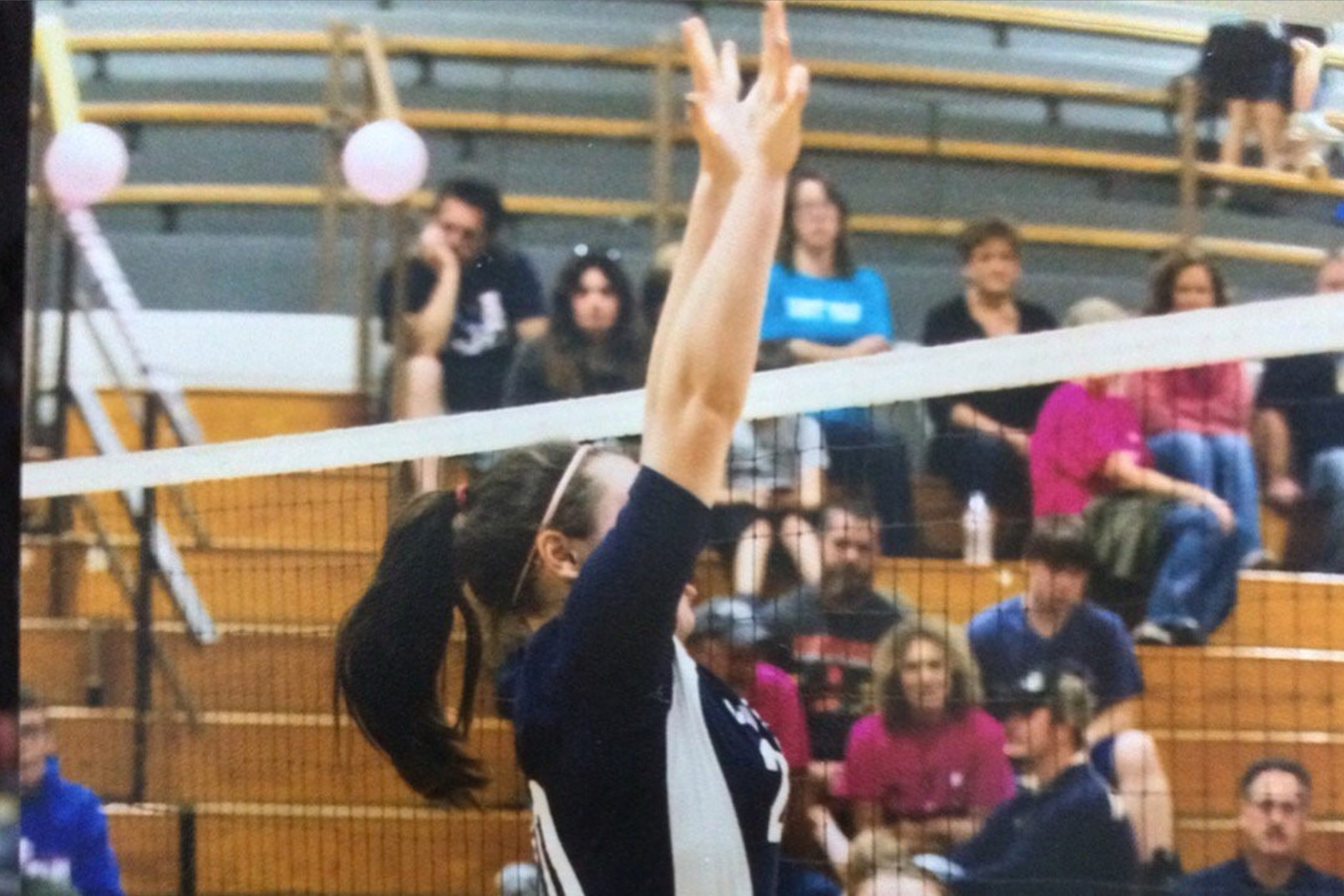 D9Sports.com/EYT Media is doing a series of player profiles on returning high-school athletes this summer. The year in school listed by the athlete is the year the athlete is entering this fall.
(Submitted photo)
RACHEL GREELEY – SENIOR – CLARION-LIMESTONE
Daughter of: Chad Greeley and Michelle Greeley
Sports Played: Volleyball and Track & Field
Family Members Playing/Played Sports: None
2017-18 Highlights: Placed sixth at the District 9 Class 2A track & field meet in the 300-meter hurdles and was named a second-team All-KSAC performer in the event. Was also chosen as the C-L Girls' Track MVP.
Post-High School Plans: She plans to attend college and would love to play either volleyball or run track or do both in college.
Q&A With Rachel Greeley
D9Sports: What is your favorite sport to participate in and why?
RG: Volleyball is my favorite sport to play. I love being out on the court with my teammates. We all push each other to do our best and succeed. It takes all of us communicating and working hard to succeed.
D9Sports: What is your favorite memory, moment, game from playing high school sports?
RG: My favorite memory from playing high school sports was our volleyball game against North Clarion last year. We were all working together and having fun.
D9Sports: Why do you play high school sports?
RG: 11. I play high school sports because I love getting better as an athlete and a person alongside my teammates. Our town is so small that we tend to make new relationships with people just by playing sports, and I think that's great.
D9Sports: Who has had the most influence on your athletic career and why?
RG: My parents have had the greatest influence on my athletic career. They have always believed in me and pushed me to do my best. They are always there to support me.
D9Sports: Do you remember the first sport you played and did you like it right away or did it grow on you?
RG: The first sport I ever played was soccer. I instantly fell in love with it. I started in kindergarten and played all the way up until seventh grade. Soccer helped me become a better athlete for the sports I play currently.
D9Sports: Do you have a favorite number for a uniform? If so, what is the story behind that number?
RG: I don't have a favorite number for a uniform.
D9Sports: What would someone who doesn't know you be surprised to find out about you?
RG: I used to play an instrument.
D9Sports: If you could eat dinner with anyone famous (living or dead) who would it be and why?
RG: Sidney Crosby. He is a tremendous athlete and inspiration. I have always loved hockey and would love to meet someone of his athletic caliber.
D9Sports: Iphone or Android or Neither and why?
RG: iphone, all my android phones stopped working for no reason.
D9Sports: What is your go-to Social Media and why?
RG: Snapchat. It is a quick and fun way to talk to my friends and share what I'm doing throughout my day.
D9Sports: What do you like most about high school and why?
RG: I love being able to learn and play sports all while being around my best friends.
D9Sports: What do you like least about high school and why?
RG: Drama in high school sucks and it gets really annoying.
D9Sports: What question do you wish I would have asked you? And what is the answer to it?
RG: What sport do you wish your school had? Lacrosse.