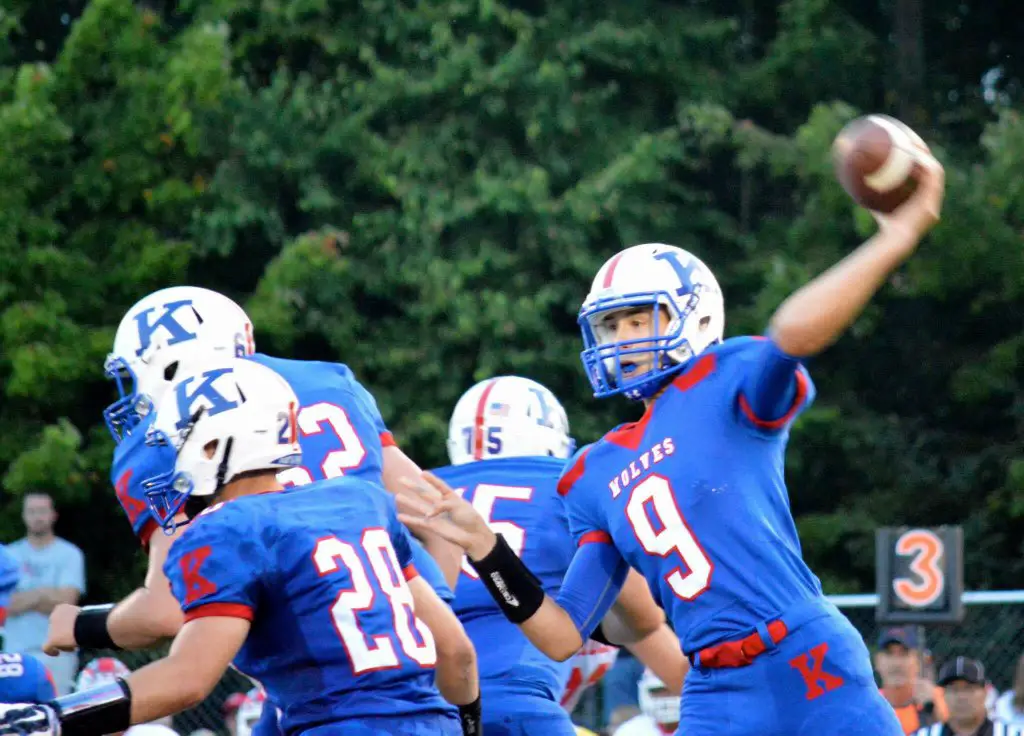 D9Sports.com and EYT Media are doing a series of player profiles on returning high-school athletes this summer. The year in school listed by the athlete is the year the athlete is entering this fall.
REED WILLIAMS – Junior – Kane
Son of: Harry Williams and Lennie Williams
Sports Played: Football and Basketball
2015-16 Highlights: Reed so some action at quarterback for the District 9 Class A champion Wolves going 20 of 33 passing for 293 yards, seven touchdowns and four interceptions. In basketball, he saw action in seven games scoring three points for the D9 Class AA champions.
Post High School Goals: Williams would like to go to college and pursue a degree in engineering. He wants to play collegiate football to not only continue playing the sport but to also hopefully earn a scholarship to partially pay for his education.
Q&A With Reed Williams
D9Sports: Do you have a favorite sport, and if so why?
RW: I favor football out of the sports I play because as a quarterback, I love having the control and being able to take over the game.
D9: What is your best high-school related sports memory and why?
RW: My best high school related sports memory is when we played Port Allegany in the regular season last year. I threw four touchdowns, and it was when I really felt like I had control of the game.
D9: Has there been a coach and/or teacher who has influenced you the most in your high-school career to this point, and if so, why?
RW: A coach that has really influenced me is Coach (Todd) Silfies (Kane's football coach). His passion for coaching and football makes football mean so much more to everyone on the team.
D9: What do you like best about playing sports in high school?
RW: I like the atmosphere of high school sports. We are not a big town or school but it looks like we are by the way everyone comes to support us. It's cool to be the away team and have more fans there than the home team.
D9: What is the hardest part about playing sports in high school?
RW: The hardest part is self-motivation. To be good at high school sports, you need to be self-motivated in the weight room and in the classroom to stay eligible to play.
D9: How much offseason work do you put into your sports?
RW: In the off season, I go to as many of the lifting programs and open practice as I can. I also attend camps for football throughout the summer.
D9: What is your favorite subject in school?
RW: Math
D9: What do you like to do for fun when you aren't playing sports?
RW: I like to go to the rope swings and rocks at the Kinzua Reservoir with my friends.
D9: What are your goals for the upcoming school year both sports wise and academically?
RW: My goals are to help both the basketball and football teams to defend the district title and to hopefully take them past that. Academically, I would like to keep a 4.0 GPA.