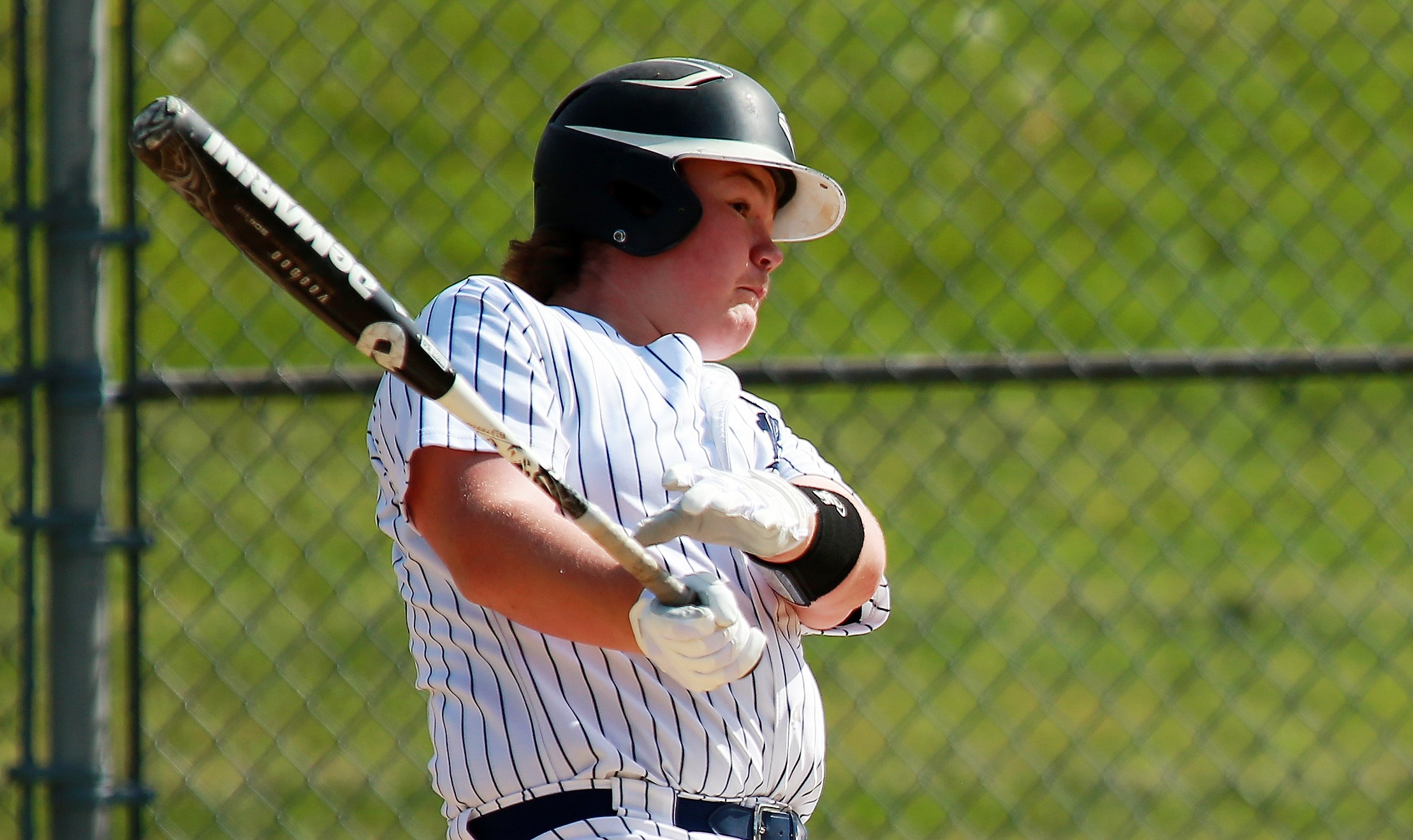 D9Sports.com and EYT Media are doing a series of player profiles on returning high-school athletes this summer. The year in school listed by the athlete is the year the athlete is entering this fall.
TANNER LABENNE – JUNIOR – BROOKVILLE
Son of: Rob LaBenne and Jill Zents
Sports Played: Wrestling and Baseball
2016-17 Highlights: Tanner played a key role on Brookville run to the PIAA Class 2A semifinals that included a District 9 title. As the starting first baseman, he was second on the team with a .380 average while tying for the team lead with 27 hits. He had a team high six doubles to go with 11 RBIs and 12 runs scored. He also played a near flawless first base committing just two errors on the season. During the wrestling season, he was 13-10 for a strong Raiders squad.
Post-High School Goals: He plans on attending college to study sports medicine and play baseball.
Q&A With Tanner LaBenne
D9Sports: What is your favorite sport to participate in?
TL: My favorite sport has to be baseball. I enjoy everything about it. There is nothing I don't like.
D9: What is your favorite memory, moment, game from playing high school sports?
TL: My favorite memory for this year would have to be winning a D9 title in baseball. It was a great experience. I'll never forget that day.
D9: Why do you play high school sports?
TL: The reason I play high school sports is because I've always played sports, ever since I was a little kid.
D9: Is there a high school player on your team or another team that you enjoy watching play? If so, why?
TL: There are two players that I enjoy watching, and they are Seth Dunkle because I love watching him make plays at shortstop and I also enjoy Aaron Park. He's just a great player all-around.
D9: When not playing sports I would rather (pick one) – Go to work, play video games, shop, hang out with friends, play pickup sports, go the movies
TL: When not playing sports I enjoy hanging out with my boy Cook or I enjoy training for baseball.
D9: If you could go anywhere in the world, where would it be and why?
TL: If I could go anywhere in the world it would be Omaha, Neb., because that is where the College World Series is held, and I would love to go watch it some day.
D9: Who has had the most influence on you as a person?
TL: The person that has had the most influence on my life would be my Dad because he has taught me everything about baseball and life.
D9: What do you like most about growing up in your hometown?
TL: The thing I like about growing up in my hometown is the baseball field.
D9: What do you wish you could change about growing up in your hometown?
TL: The one thing that I would like to change about my hometown is that there was more to do.
D9: What question do you wish I would have asked you? And what is the answer to it?
TL: The question I wished you would have asked me is what is your favorite part about baseball and that would be hitting because I love hitting doubles in the gap.
D9: Do you or have you had any siblings or other immediate relatives who have played high school sports?
TL: No.