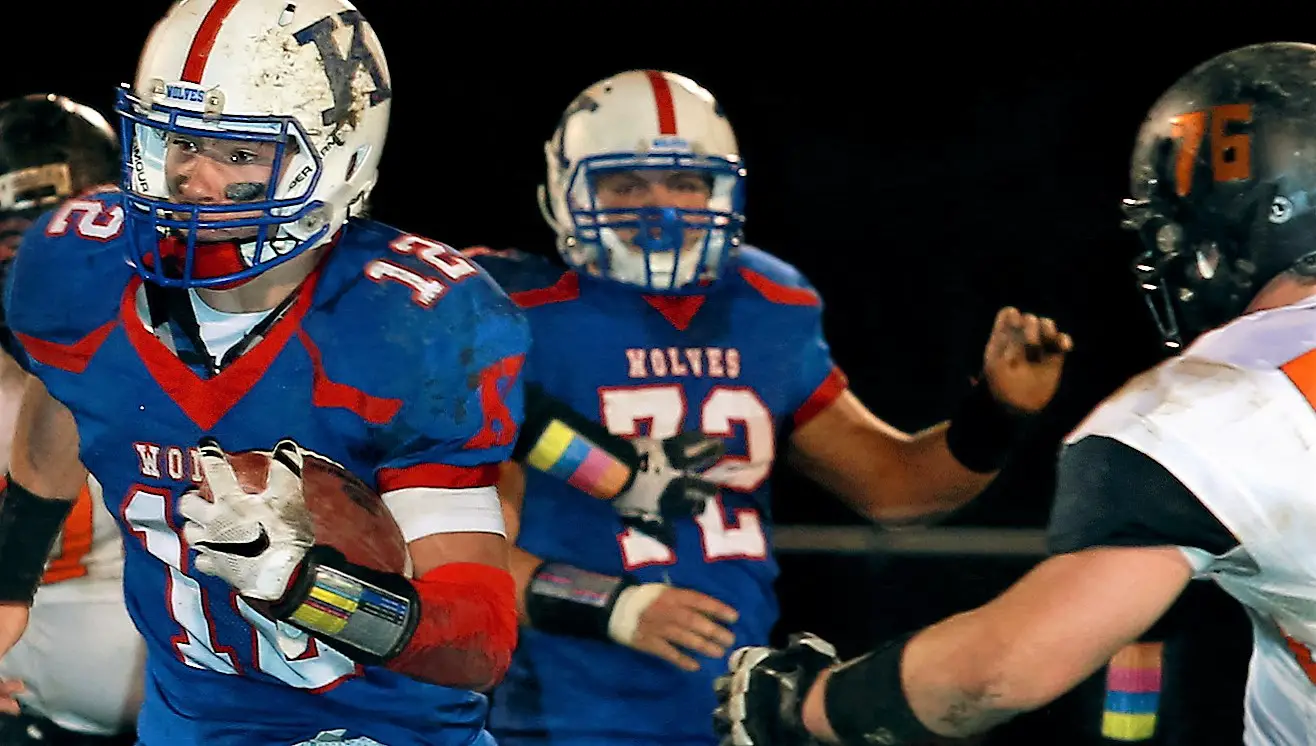 D9Sports.com and EYT Media are doing a series of player profiles on returning high-school athletes this summer. The year in school listed by the athlete is the year the athlete is entering this fall.
TOBY FOX – Senior – Kane
Son of: Tammy Fox and Toby Fox, Sr.
Sports Played: Football and Track and Field
2015-16 Highlights: Fox helped lead Kane to its second straight District 9 Class A title in football as the starting left guard and defensive tackle. On offense, he helped pave the way for the Jim Kelly Award winner as the District 9 MVP, Shane Rolick and the rest of the Wolves offense that racked up 302.3 yards per game on the ground and 365.8 yards per contest overall. On defense, he recorded 55 tackles, three sacks and recovered a fumble. In track and field, he finished seventh in District 9 in the shot put with a throw of 42-9 ½.
Post High School Goals: Fox will enlist in the U.S. Navy upon graduation. There he will pursue a career as a Hospital Corpsman or FMF Corpsman.
Q&A With Toby Fox
D9Sports: Do you have a favorite sport, and if so why?
TF: I dedicate myself to both sports equally.
D9: What is your best high-school related sports memory and why?
TF: Beating Brockway for the D9 title in football this past fall.
D9: Has there been a coach and/or teacher who has influenced you the most in your high-school career to this point, and if so, why?
TF: Coach (Todd) Silfies (Kane's football coach), he has taught me that no matter what happens to you that you can recover and come back better.
D9: What do you like best about playing sports in high school?
TF: Just the brotherhood of the team. We stick together throughout the season and for the rest of our lives. We're not a team but a family.
D9: What is the hardest part about playing sports in high school?
TF: Staying on top of your work is the hardest thing during any sports season.
D9: What is your favorite subject in school?
TF: Science
D9: What do you like to do for fun when you aren't playing sports?
TF: I am an EMT student and I work at Texas Hots in Kane.
D9: What are your goals for the upcoming school year both sports wise and academically?
TF :I want to graduate but before that I want to win the D9 title again in football and win the D9 shot put title in Track.