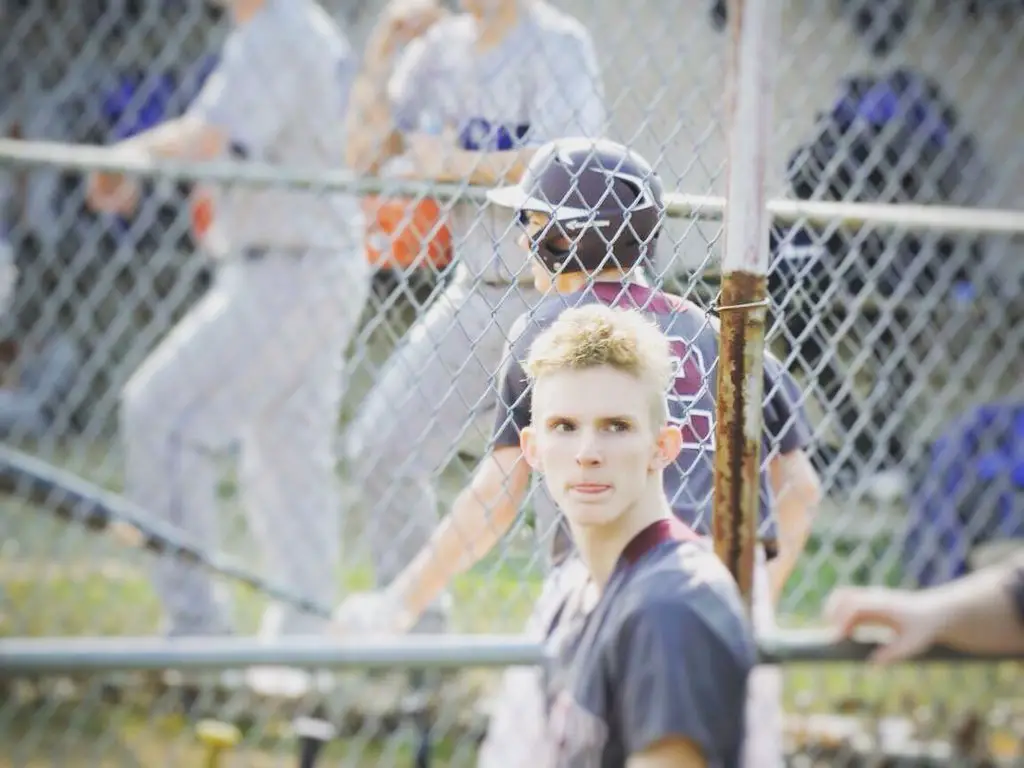 D9Sports.com/EYT Media is doing a series of player profiles on returning high-school athletes this summer. The year in school listed by the athlete is the year the athlete is entering this fall.
(Submitted photo)
TREVOR GLADIN – JUNIOR – CRANBERRY
Son of: Lynnlee Gladin and Matthew Gladin
Sports Played: Baseball
Family Members Playing/Played Sports: All of my grandparents, both of my parents, and most of my cousins have played in high school sports. Ranging from basketball, to soccer, to volleyball, softball, and especially baseball.
2017-18 Highlights: Earned first-team All-KSAC honors in baseball.
Post-High School Plans: He would like to attend college and play baseball.
Q&A With Trevor Gladin
D9Sports: What is your favorite sport to participate in and why?
TG: Baseball. I love the family you create as the season goes on. It's a very close, unbreakable bond that is presented in the craziest yet most beautiful way.
D9Sports: What is your favorite memory, moment, game from playing high school sports?
TG: There was a lot of great memories from this year. My favorite memory was the Redbank we played at Redbank. It was such an intriguing game. It was even better to play in. After the game, a couple of our players struck a conversation with a couple of Redbank players in the parking lot. It was the most heartfelt yet satisfying game of this year for sure.
D9Sports: Why do you play high school sports?
TG: I play high school sports not only to get a name for myself and get myself out there but to be a part of a great team and make some really great friends in the process.
D9Sports: Who has had the most influence on your athletic career and why?
TG: There has been a lot of influencers in my athletic career. The most influential would have to be my dad. He's always believed in me and helped me in times and need and always knows the right thing to say. Whether it's advice or corrections, never have I not taken his words.
D9Sports: Do you remember the first sport you played and did you like it right away or did it grow on you?
TG: The first sport I was introduced to was golf, I believe. I loved it. I devoted my time to golf whenever I could. Over time I became more and more obsessed with baseball and eventually, I stopped doing golf. Eventually, I would like to get back into it.
D9Sports: Do you have a favorite number for a uniform? If so, what is the story behind that number?
TG: If I had to pick a favorite number to put on my uniform, it would be 31. My dad's high school number was 31 and I wore that number on my back for four years in a row. I had the best seasons of my life with that number. Not statistic wise, but experience wise.
D9Sports: What would someone who doesn't know you be surprised to find out about you?
TG: They would be surprised to figure out that I have done gymnastics ever since I was two. It's a very good way to keep consistency in your strength and even get you stronger.
D9Sports: If you could eat dinner with anyone famous (living or dead) who would it be and why?
TG: I would want to eat dinner with Giancarlo Stanton. He's my favorite baseball player and someone I look up to as a player and a person.
D9Sports: Iphone or Android or Neither and why?
TG: iPhone of course. It's just better.
D9Sports: What is your go-to Social Media and why?
TG: Snapchat. It's how I talk to all of my friends.
D9Sports: What do you like most about high school and why?
TG: My favorite part about high school is the sports. The opportunities presented for everyone to see you and be known is incredible. Not to mention the friends you make along the way.
D9Sports: What do you like least about high school and why?
TG: My least favorite part about high school is the homework. It gets done but it doesn't mean I enjoy doing it.
D9Sports: What question do you wish I would have asked you? And what is the answer to it?
TG: I wish you would've asked me my favorite thing to do with my downtime. That would be play video games. It gives me something to do to relax my body and destress after games and practices, also after my homework.