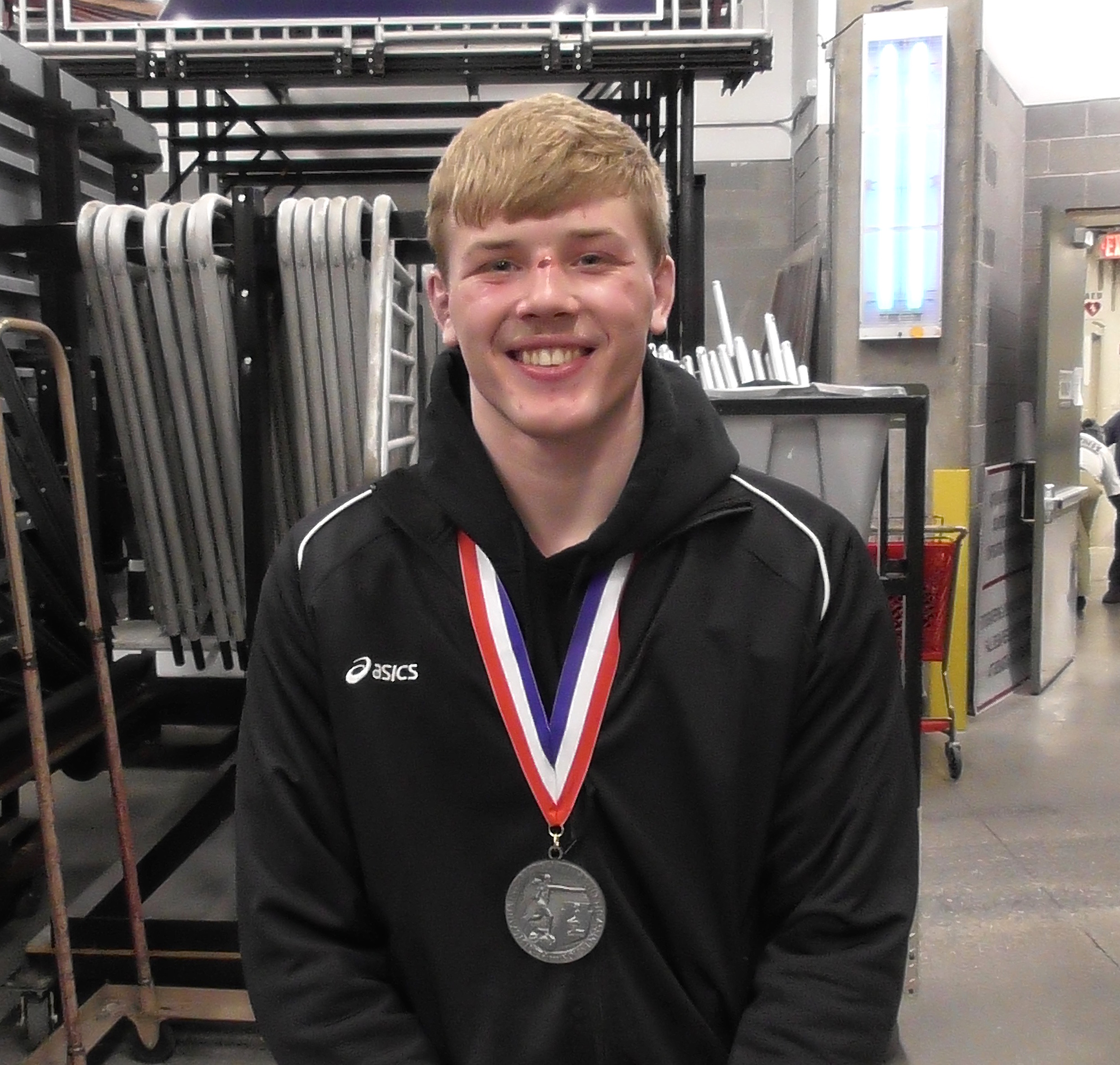 HERSHEY, Pa. (D9Sports) — Districts 9's Class 2A wrestlers may not have won in the place matches Saturday at the PIAA Championships, but it didn't take the luster off their medals.
Six D9 grapplers claimed state hardware, an accomplishment at one of the toughest tournaments in the country.
Port Allegany's Jake Kallenborn stood tallest on the medal stand as placed second at 160 pounds.
The Gator fell to Northwestern Lehigh's Caleb Clymer, 8-0, in the title match.
Clymer capped his senior year at 43-1 and as a three-time state medal winner and four-time qualifier.
Kallenborn said he was embarrassed by his performance at states in 2017 when he bowed after a 1-2 finish.
"I really expected to medal last year, but I put in more time working, lifting, getting stronger and it paid off," Kallenborn said.

Kallenborn was the first Port Allegany finalist since Nick Budd in 2013. Dale Budd was Port's last state champ, winning in 1988.
Kallenborn is headed to Gannon University to wrestle and he's got ambitious goals.
"I'd love to be an All-American there, I know I'm still in high school, but that's a goal I've set," he said.
Brookville and Curwensville each had two state medalists.
For the Raiders, Caleb Hetrick had to default from his third-place match against Southmoreland's Tyler Griffiths at 145 pounds after suffering a possible collarbone injury in the second period.
Hetrick was clearly hurting, but continued before aggravating the injury.
Hetrick ended his senior year at 35-7. He was seventh at 152 pounds in 2017.
Sophomore Colby Whitehill placed eighth after dropping a 7-2 decision to Valley's David Schuffert.
Whitehill finished his yeat 40-6 while claiming his first state medal.
For the Golden Tide, senior Blake Passarelli went from a state qualifier in 2017 to an eighth-place finish this year.
Passarelli dropped a 3-1 decision to Bishop McDevitt's Nate Smith.
For senior 285-pound Steve McClure, his first trip to states ended with a medal after he placed fourth. McClure (34-4) dropped a 5-3 decision to Bishop McCort's Josiah Jones.
Ridgway Elker Lukas McClain claimed a fifth-place state medal at 138 pounds. He fell 4-2 to Sharpsville's Brock Salvatore, 4-2. McClain trailed 2-0 after two periods and 4-0 early in the third before scoring a reversal with 1:06 left.
McClain finished his senior year 34-8.