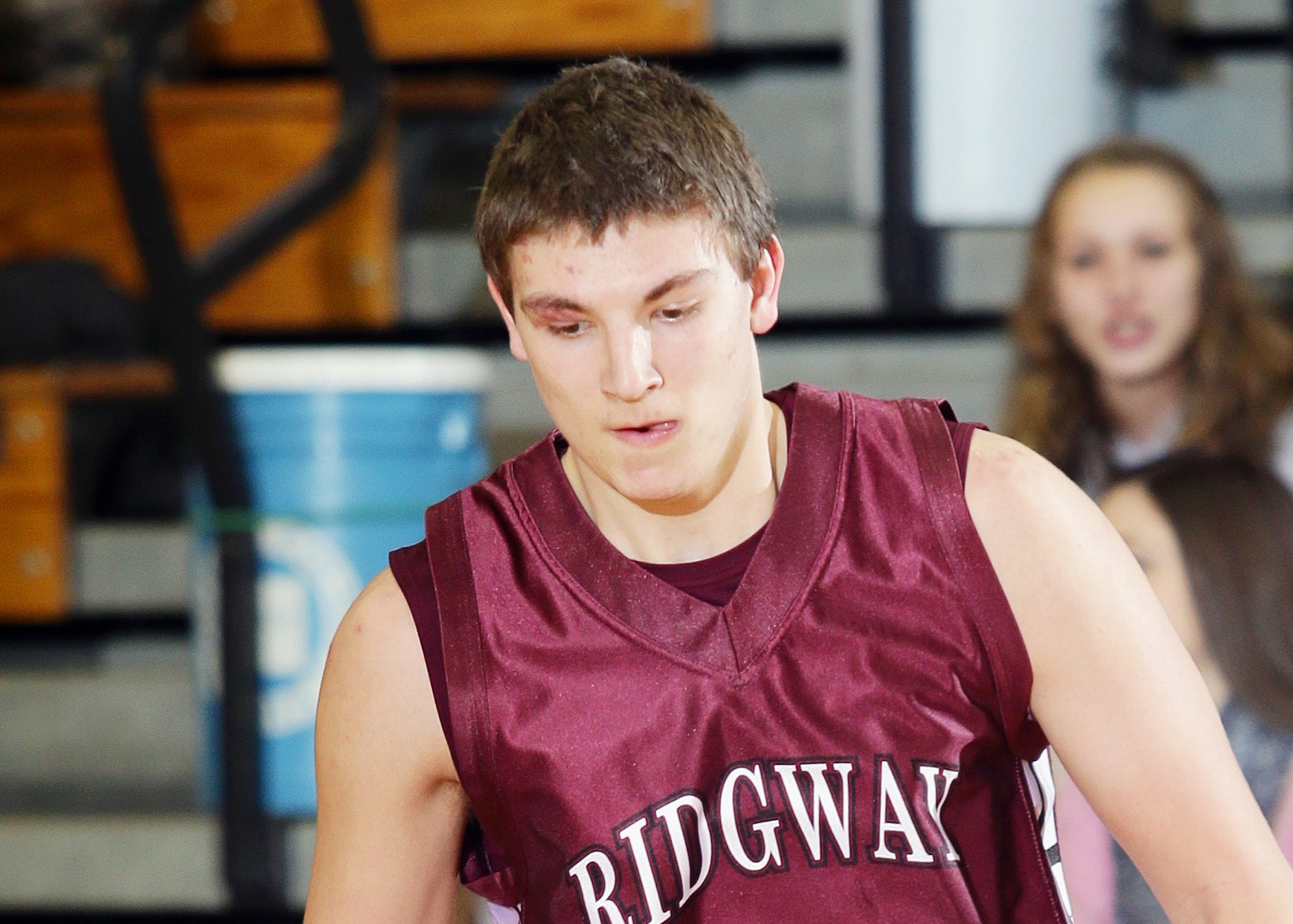 CLARION, Pa. – Led by two-time All American Awards & Engraving D9Sports.com first-team selection Jeremy Breier of Ridgway, a talented five-some makes up the 2015-16 All-District 9 preseason boys' basketball team.
Breier, a senior who averaged 17.9 points, 7.4 rebounds, 1.7 steals and 1.1 assists per game for the Elkers last season, is joined by fellow 2015 first-team selection Cole Morris of Union as well as a pair of former Rookies of the Year – Clarion-Limestone's Dan Callen (2014) and Elk County Catholic's Nate DaCanal – as well as Clearfield's Will Myers.
Morris, a senior, led District 9 in scoring last season averaging 21.5 points per game while shooting 51 percent from the field and 37 percent from 3-point range while making 36 3-pointers.
Callen, a junior, helped C-L to its first District 9 title since 1961 by averaging 12.5 points., 7.4 rebounds. 1.7 blocks and 1.2 steals per game. He also shot over 50 percent (51.4) from the field and recorded five double-doubles on the season while being named a second-team All-District performer.
DaCanal, a junior, had a strong first season with the Crusaders averaging 12.4 points, 8.2 rebounds and 2.3 steals per game while shooting 51.2 percent from the field and 77.8 percent from the free-throw line. He was also a second-team selection.    
Myers, another second-team choice in 2015, averaged 16.5 points and 6.7 rebounds per contest for the D9 Class AAA champion Bison.
[su_box title="Who is best Player in D9″ style="noise" box_color="#040b4b" title_color="#e8e50a" radius="5″][poll id="79″][/su_box]
2015-16 D9Sports.com District 9 Pre-Season All-District Team
Jeremy Breier, Sr. – Ridgway

(2013-14 and 2014-15 1st team All-District; 2014-15 Preseason All-District; 2015 – 17.9 ppg, 7.4 rpg, 1.7 spg, 1.1 apg, Shot 46 percent from the field)   

Dan Callen, Jr. – Clarion-Limestone

(2014-15 2nd team All-District; 2013-14 District 9 Rookie of the Year; 2015 – 12.5 ppg, 7.4 rpg, 1.7 bpg, 1.2 spg, Shot 51.4 percent from the field, 5 double-doubles)

Nate DaCanal, Jr. – Elk County Catholic

(2014-15 2nd team All-District and District 9 Rookie of the Year; 2015 – 12.4 ppg, 8.2 rpg, 3.0 apg, 2.3 spg, Shot 51.2 percent from the field and 77.9 percent from the free-throw line)

Cole Morris, Sr. – Union

(2014-15 1st team All-District; 2015 – Led D9 in scoring at 21.5 ppg and added 4.5 rpg, 4.1 apg, 2.9 spg, Shot 51 percent from the field and 37 percent from 3-point range while making 36 3-pointers)

Will Myers, Jr. – Clearfield

(2014-15 2nd team All-District; 2015 – 16.5 ppg, 6.7 rpg)