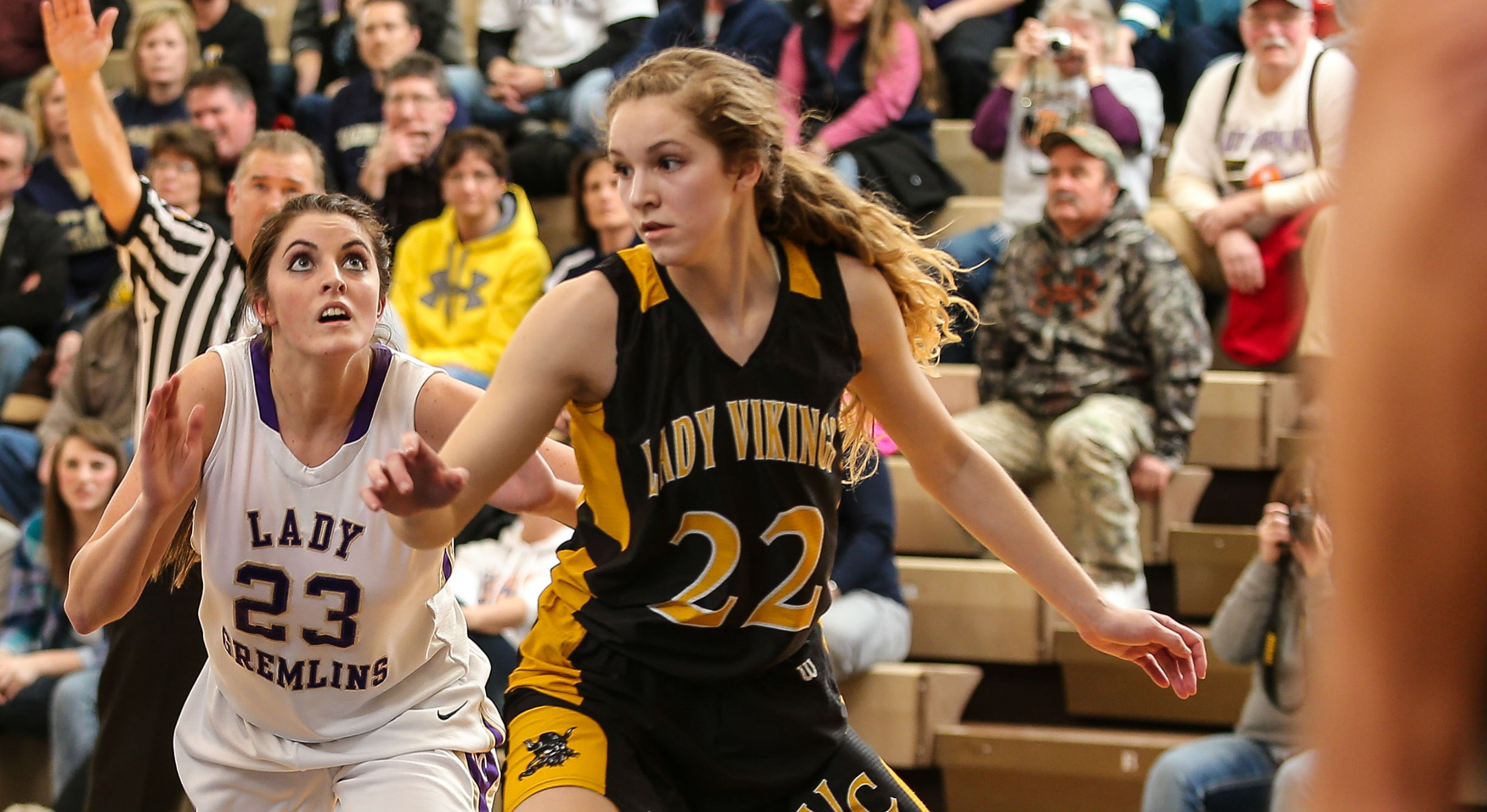 BOYS CLASS AA
(9-1) REDBANK VALLEY (20-6) VS. (6-3) BELLWOOD-ANTIS (20-7)
When: 2:30 p.m. Saturday, March 7
Where: Clarion University's Tippin Gymnasium
Winner gets: West Branch (6-2) vs. Mercyhurst Prep (10-3) winner March 11
Game Notes: The Bulldogs play their first state playoff game since 1991 when they take on the Blue Devils, who haven't won a state game since 1996 when their head coach Brent Gerwert was a junior at his alma mater. The only state game the Bulldogs have won came way back in 1979, the year before their last title, when they beat Chestnut Ridge. … Senior Jake Dougherty leads the Bulldogs in scoring (16.7 ppg.) while Devin Shumaker (11.6), Sam Heeter (9.7) and Zach Westover (8.7) provide some offensive balance. Dougherty is the team's all-time leading scorer with 1,524 points. … The Blue Devils weren't supposed to contend for anything significant this year, coming off a 5-17 season. Junior 1,000-point scorer Nathan Davis, 6-foot-3, leads the Blue Devils in scoring at 24.9 ppg. They've made 178 3-pointers this year compared to 119 for the Bulldogs, who have made just seven over their last four games. However, the Bulldogs have taken just 28 3-point shots in their three postseason games, making five. The rest of the season, the Bulldogs took nearly 18 3-point shots per game.
(9-2) CRANBERRY (19-5) VS. (7-2) SETON LASALLE (23-3)
When: 2:30 p.m. Saturday, March 7
Where: Chartiers Valley H.S., Bridgeville
Winner gets: West Middlesex (10-1) vs. Lincoln Park (7-5) winner March 11
Game Notes: The Berries, who are making their second trip to states as a District 9 team, meet the No. 3 team in the state according to Penn Live. Their first came in 2008 as the D9 champion when they lost to South Fayette (76-42) in the first round. … Janco Swart (12.3 ppg.), Jacob Creighton (11.4) and Tim Swartzfager (11.1) average double figures for the Berries. … The Rebels won last year's WPIAL Class AA title and advanced to the state final before losing to Constitution, 61-59. This year, they reached the WPIAL finals before losing to unbeaten Aliquippa, 68-57. … Seton-LaSalle graduated its top three players from last year's team. … Ryan Norkus scored 25 points and grabbed 14 rebounds in the finals loss to Aliquippa.
GIRLS CLASS A
(9-1) VENANGO CATHOLIC (21-5) VS. (7-5) CALIFORNIA (24-2)
When: 5:30 p.m. Saturday, March 7
Where: Clarion University's Tippin Gymnasium
Winner gets: North Catholic (7-2) vs. Cochranton (10-2) winner March 11
Game Notes: The Lady Vikings, coming off their first District 9 title since joining the district before the 2004-05 season, are going to the state playoffs for the second straight year. Last season as the fourth-place finisher, the Lady Vikings dropped their opener to Bishop Guilfoyle, 49-40. … Junior Ava Homan (18.6 ppg.) and senior Taylor Moltz (16.2 ppg.) score most of the team's points. Senior Allison Guth averages 8.8 ppg. … Cal was ranked No. 5 in the state by Penn Live before falling in the WPIAL quarterfinals to Riverview in overtime. It then had to win two consolation round games against Jefferson-Morgan and Serra Catholic to claim the fifth seed. … Cal's only other loss came to Mars in the Trojans' season-opener. … Senior Lindsey Huhn (12.8), freshman Bailey Vig (11.3) and sophomore Kylie Huffman (11.0) lead the team in scoring. … The Trojans lost in last year's state opener to Kennedy Catholic.
(9-2) CLARION (15-11) VS. (6-3) BISHOP CARROLL (18-6)
When: 4 p.m. Saturday, March 7
Where: Clarion University's Tippin Gymnasium
Winner gets: Vincentian (7-1) vs. Southern Fulton (5-3 winner March 11
Game Notes: It's the fifth straight trip to the state playoffs for the Lady Bobcats, who have won their opener the last three years. The last two years, Clarion opened with two straight wins before losing in the quarterfinals, both times to Bishop Guilfoyle. Last year, it opened with a win over Frazier and Quigley. Overall, the Lady Cats are 9-10 in state games, including 4-1 in 1992 when they reached the state finals and finished second. That year, the Lady Cats opened with a 65-52 win over Bishop Carroll. … Senior guard Maci Thornton is carrying the scoring load for Clarion, averaging 20.7 ppg. Nobody else on the team scores more than 7 ppg. with Anna Reed second at 6.3. … The Lady Huskies beat Portage (57-47) to claim the third seed out of D6. They lost in the semifinals to No. 7 Bishop Guilfoyle in the semifinals. … BC ended a three-year state playoff hiatus by going as the fourth-place finisher last year. It hasn't won a state game since 2009. The Lady Huskies won back-to-back state titles in 2002 and 2003 with two other runner-up finishes. … Freshman Alyssa Martinazzi (11.2 ppg.) leads BC in scoring With Lea Sammarco (9.5) and Courtney Link (7.2) the other leaders.
(9-3) ELK CO. CATHOLIC (24-1) VS. (10-1) KENNEDY CATHOLIC (22-1)
When: 2:30 p.m. Saturday, March 7
Where: Sharon H.S.
Winner gets: Bishop Guilfoyle (6-2) vs. Riverview (7-4) winner March 11
Game Notes: According to Penn Live, this a matchup between two of the top six teams in the state with Kennedy Catholic at No. 2 and ECC at No. 6 after dropping from the No. 4 spot. … After a two-year hiatus, the Lady Crusaders are back in the state playoff for the first time since a run of seven trips in eight years ended in 2012. They won first-round matchups against Southern Fulton in 2012 and Rochester in 2009. Their best run in the state playoffs came in 1989 when they won their first two games before losing in the quarterfinals. Lifetime, ECC is 5-10. … Macy Neureiter (10.2 ppg.) leads ECC in scoring with Julia Sweeney (9.7), Erin Petrosky (8.8) and Reilly Herzing (7.1) following. Sweeney is averaging a team best 13 ppg. over the past four games. … Kennedy won its fifth straight D10 title and 22nd overall with a 44-29 win over Cochranton. The Lady Golden Eagles' lone loss is to Class AAAA Warren. … Last year, Kennedy was knocked out of the state playoffs by eventual state champion Vincentian in the quarterfinals. It was the third straight year it had been eliminated by Vincentian. … 6-foot-3 junior April Bocian (11.3 ppg.) leads the team in scoring.
(9-4) CAMERON COUNTY (15-9) VS. (6-1) BLAIRSVILLE (23-2)
When: 1 p.m. Saturday, March 7
Where: Hollidaysburg H.S.
Winner gets: Meyersdale (5-2) vs. Quigley Catholic (7-3) winner March 11
Game Notes: The Lady Red Raiders face District 6 champion Blairsville, which is ranked No. 3 in the state by Penn Live. … It's the first trip to states for Cameron County since its back-to-back runner-up finishes to Coudersport in 2002 and 2003 and a fourth-place state qualifying finish in 2001. It won the 2003 opener against Saegertown and 2002 opener against Sharpsville, losing in the second round each time to Bishop Carroll. Its lifetime state record is 2-3. … Susie Guisto (13.2 ppg.) and Mady Harrier (10.8) lead the Lady Red Raiders in scoring. … The Lady Bobcats' only losses are to Delone Catholic and Bishop McCort. They beat No. 7 Bishop Guilfoyle in the district finals, 43-31. … In her third varsity season, senior Chelsey Koren has 1,462 career points. She's averaging 18.5 points and 8 rebounds per game this year. Senior point guard Laurel O'Barto (15.4 ppg.) is near 1,100 career points. … Blairsville was 23-3 last year and 24-2 in 2013, finishing third in D6 last year and losing to Seton LaSalle in its state opener. In 2013, it won the D6 title and lost to Greensburg Central Catholic in the state opener.
GIRLS CLASS AAA
(9-1) PUNXSUTAWNEY (16-7) VS. (7-3) CHARTIERS VALLEY (20-5)
When: 1 p.m. Saturday, March 7
Where: Clarion University's Tippin Gymnasium
Winner gets: Villa Maria (10-1) vs. Beaver (7-5) winner March 11
Game Notes: The Lady Chucks are back in the state playoffs for the first time since 2008 when they lost to Mercyhurst Prep in the preliminary or "play-in" round as the district runner-up. They also lost in the 2007 preliminary round against General McLane. During their five-year district title run from 2002 through 2006, the Lady Chucks won three state playoff games against West Mifflin in 2006, Blackhawk in 2005 and Lewistown in 2002. Those are the only state wins in program history. Overall, they're 3-15 in state games. … Nicole DiPietro (10 ppg.), Jensen Constantino (9.3) and Hope Bridge (9.1) are the Lady Chucks' leading scorers. Bridge missed the district final with a foot injury. … Chartiers Valley reached the WPIAL semifinals before losing to eventual champion Blackhawk, 64-52.