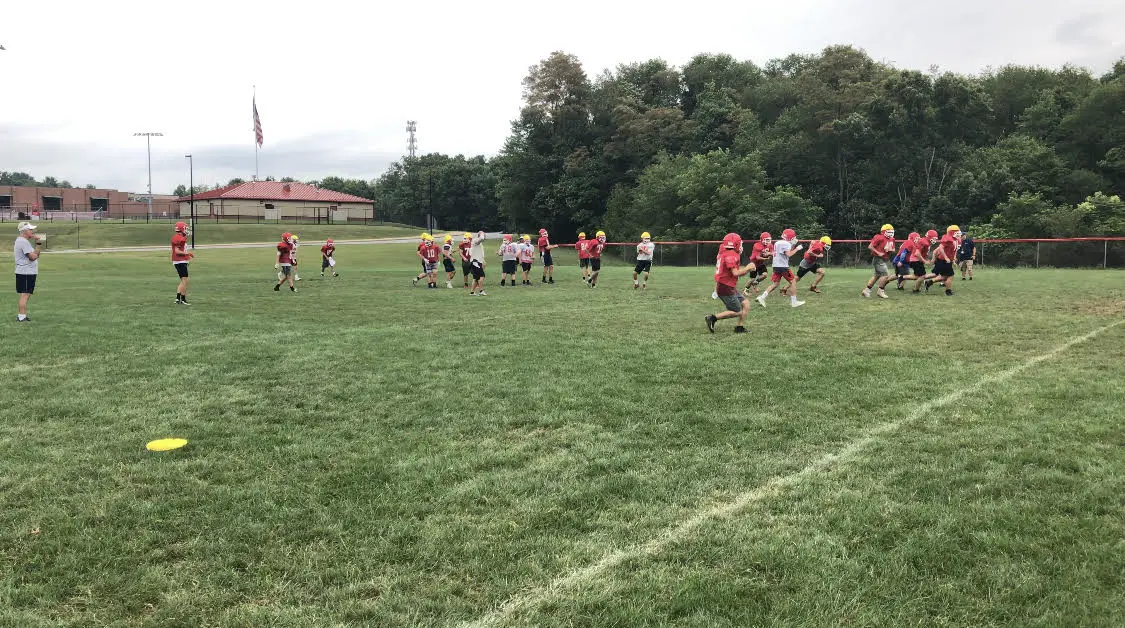 PUNXSUTAWNEY, Pa. (EYT/D9) — The Punxsutawney Chucks finished the season 1-7 overall in 2020, but there is hope on the horizon as coach Alan Nichol has the Chucks poised to take everyone by surprise in 2021.
"We're going to work really hard to run the ball better than we did last season," said Nichol. "We have a lot of young guys back who saw time last year, so we think we have about eight guys up front that can get the job those."
Logan Gotwald, Quinton Voelkel and Griffin Barrick to name a few.
"We just have guys that take pride in being very good linemen on both sides of the ball," Nichol said. "We know you can control the game on the ground, and that's what we are going to try and do."
The 2021 Chucks offense may look a little different from past offenses, as Punxsutawney will push the tempo.
"You always have to be ready to jump into that up-tempo offense in the last three minutes of the half or game," Nichol said. "It all just blends right in, though, giving us opportunities to use that style of offense throughout the entire game."
"We try to use every tool that we can in the toolbox," Nichol added. "With the depth that I think that we are going to have on the offensive line, there's definitely an opportunity for us to use some up-tempo offense and control the game."
Speed and up-tempo seem to be the name of the game for Punxsy as everyone was flying to the ball all practice long during Heat Week.
"We're on full go," said Nichol. "We may not have all of our pads on but we are flying around and going at things full speed."
With youth comes growing pains, and with only one scrimmage before you head into Week 1, the Chucks have no time to kill when it comes to making sure guys are ready.
"Anyone that knows me knows that everything is always full speed," Nichol laughed. "We have a lot of competition at different positions, and as the old saying goes, everyone looks good in shorts.
"We're going to let the cream rise to the top, and they're going to keep as young men do," Nichol stated. "That's what it's all about, you have to step it up with the pads on, but we're looking forward to getting right into it."
You can sense the excitement around this and what the expectation is this season.
"These guys are young and hungry," Nichol said. "As a coach, you can sense that and it's a joy to be around. That's the whole reason that you do it."
One of those guys who is hungry to get back on the field is Alex Phillips, the 6-foot-3, 165-pound wide receiver who is eager to put pads back on and make plays in this fast-paced offense.
"We're building every day, and things are looking good so far," said Phillips, "The key to our offense is really going to be everyone working together as one and coming together. We have to continue to get hold ourselves to a high expectation and believe that we are a team that deserves to be in the talk of the conference."
Another upperclassman that will look to guide this young but dynamic Punxsy team is Quinton Voelkel. The senior linemen knows that he needs to be a guy to keep this young team on track this season, but is up for the task.
"We want to be the defense that is known for hitting you hard this year, the team that is going to keep coming at you all game long," said Voelkel. "You have some big rivalries, like with DuBois, you have to come with the energy and bring the intensity all week long."
"I'm excited to get back on the field, to get back in front of the marching band at our stadium," Voelkel said. "The whole town comes out to support us so you always want to play well for them."
"We're going to be solid this year, but we are going to be a team to surprise people, but I love that," Voelkel added. "It's the whole reason you play the game, right?"
The Chucks will be tested early as they open the season against a tough Central Clarion team on the road in Week 1, a team that they lost to twice last season by scores of 42-6 and 49-14.
PUNXSUTAWNEY AT A GLANCE
COACH: Alan Nichol
LAST YEAR: 1-7. Picked up their lone win against Dubois.
STRENGTHS: Depth. Coach Nichol feels that he has eight linemen that can get the job done and control the game. The Chucks want to run the ball with success and it starts with his linemen upfront.
WEAKNESSES: Maturity. Even though there is the depth with young players comes young mistakes, if the Chucks want to find success in a tough conference they must limit the mental errors.
OUTLOOK: With the speed and talent of the backfield, the depth on the line, and the ability to be an up-tempo offense, Punxsy has the ability to surprise a lot of teams that don't prepare hard for that game week. Expect the Chucks to play spoiler all season long.
Preseason coverage on Explore and D9Sports is brought to you by The Haskell House – The area's premier event venue. For more information, visit Facebook.com/thehaskellhouse.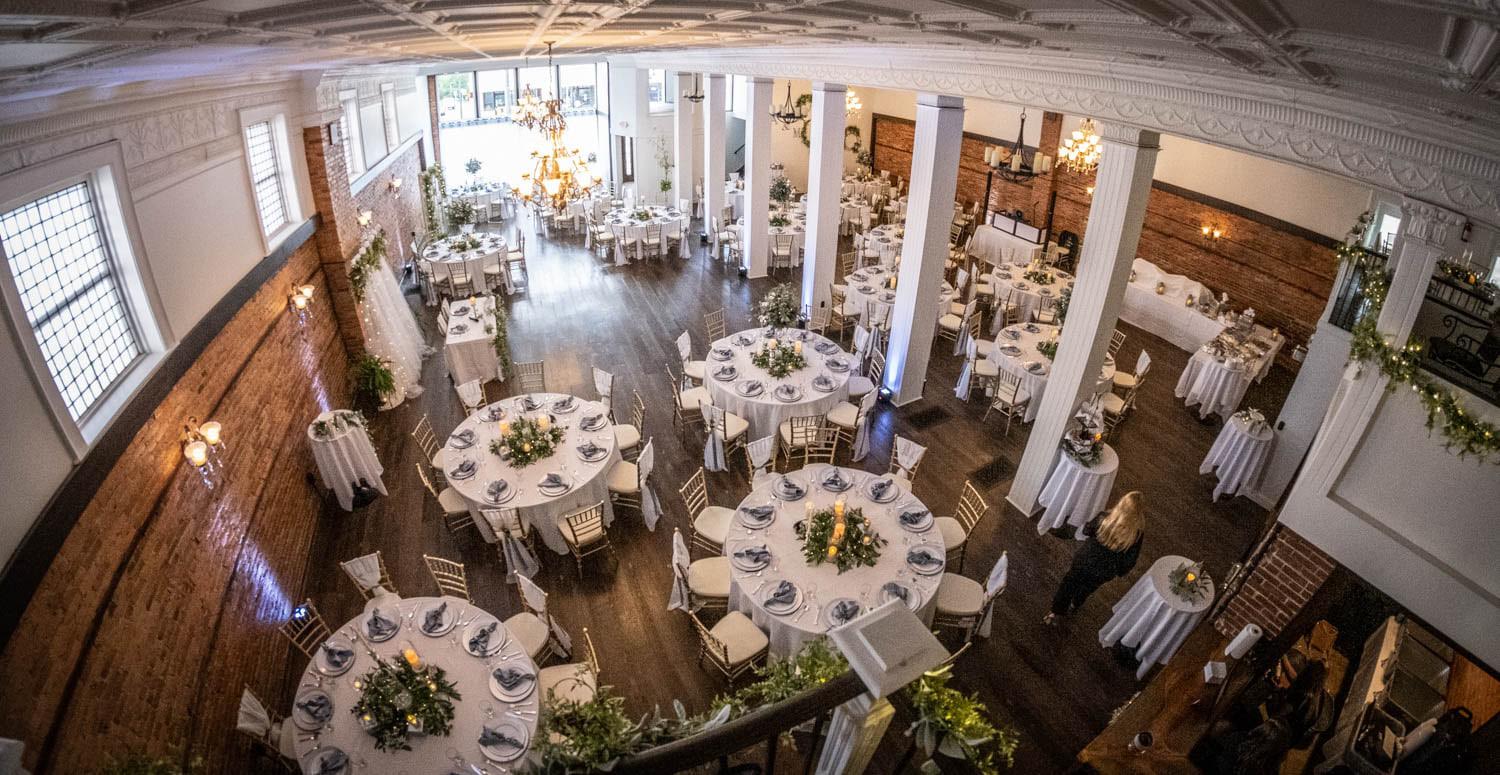 Photo courtesy Pittsburgh Wedding DJ | Schiemer Entertainment Services https://www.facebook.com/pghdj/