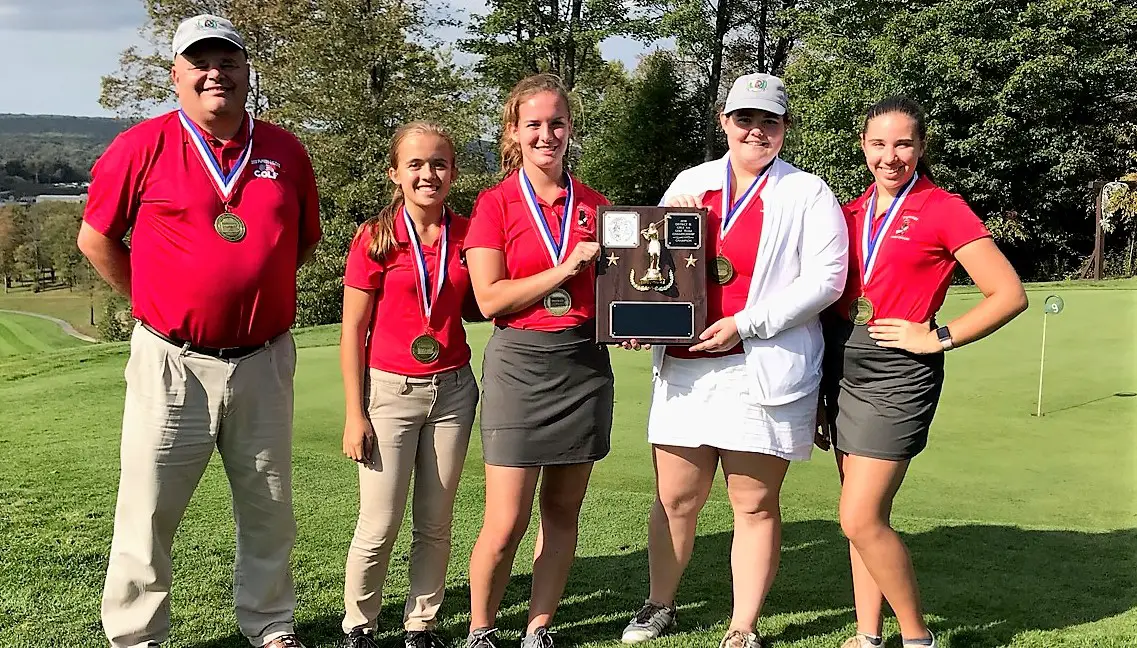 ST. MARYS, Pa. – Punxsutawney claimed the District 9 Class 2A girls' golf title Monday at Bavarian Hills Golf Course in St. Marys, while the Lady Chucks Brianna Hoover won the Class 2A individual title.
Team Results • Individual Results
(Photo of the 2018 D9 2A champion Punxsutawney Lady Chucks. Photo submitted by head coach Brad Constantino)
In Class 3A, Bradford was the lone team to enter and was awarded the championship, while the Lady Owls Kate Huber won the individual title over teammate Elyse Godding.
Back in Class 2A, Punxsutawney shot a 308, which was 16 shots ahead of second-place Cameron County, which shot a 324.
Hover, meanwhile, won the girls' individual title with a score of 96 two shots ahead of Kane's Hailey Oknefski. Both Hoover and Oknefski qualify for the Western Regional being held Oct. 15 at Tom's Run Golf Resort in Blairsville.
Huber won the Class 3A title with a 79, a shot ahead of Godding. Huber also advances to the Western Regional at Tom's Run Oct. 15.