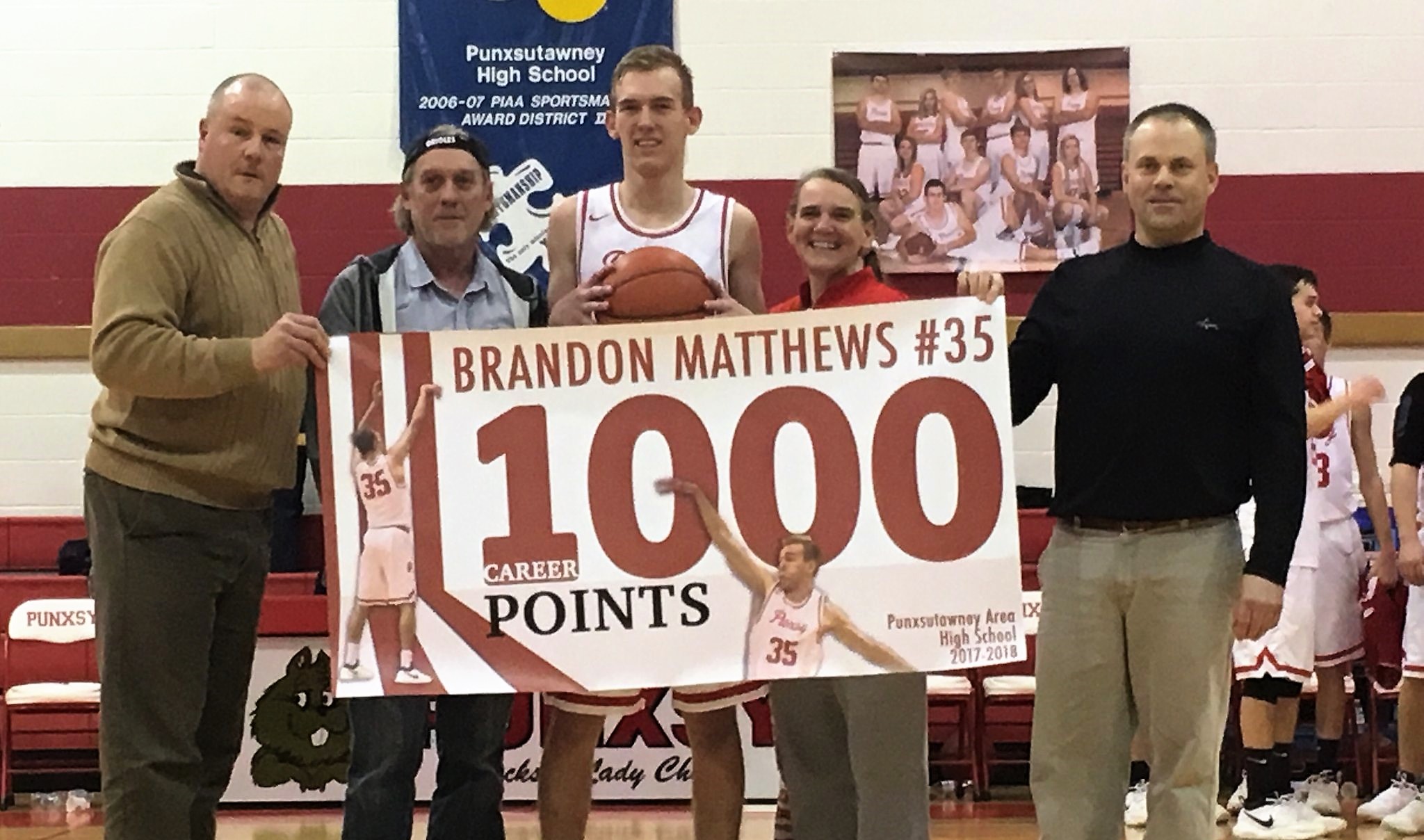 PUNXSUTAWNEY, Pa. – Brandon Matthews scored 19 points, including his 1,000th career points, as Punxsutawney continued its hot play with a 60-58 win over St. Marys.
(Photo of Matthews, his parents, Punxsutawney head coach Dirk Neal (far left) and assistant coach Darren Kriebel (far right). Photo courtesy of the Punxsutawney Spirit and submitted by Punxsutawney basketball coach Dirk Neal with permission)
Matthews needed 15 points coming into the afternoon to reach the milestone and reached the mark during the fourth quarter when he scored seven of his 19 points.
Ethan Blose also scored 19 points for the Chucks, who have won four straight. Tyler Richardson chipped in nine tallies.
Jared Groll posted a game-high 27 points for St. Marys with Mitchell Reiter adding 11 points and Austin Goodrow 10. But Punxsy limited the Dutch's leading scorer, Nathan Schneider to six points.