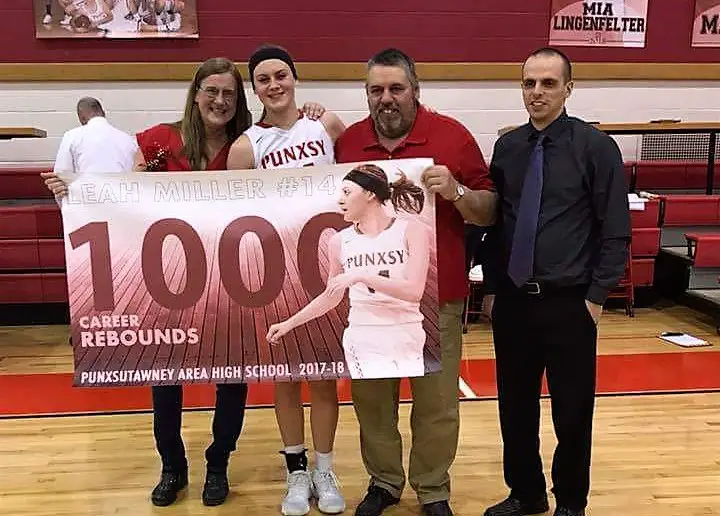 PUNXSUTAWNEY, Pa. – With 22 rebounds in Punxsutawney's 56-50 win over Brookville Tuesday, Lady Chucks senior Leah Miller hit 1,000 in her career becoming the third active District 9 girls' player to achieve the mark.
(Photo: Leah Miller with her parents and Punxsutawney head coach Mike Carlson (far left). Photo submitted by Emily Carlson)
It took Miller 70 games to reach 1,000 career points and with her 29 points in the game, she is also just three points shy of 1,000 in her career.
Miller joins North Clarion's Tori Obenrader, who reached the 1,000-rebound mark as a junior last year, and Ridgway's Emily Fullem, who hit 1,000 rebounds recently.
On the year, Miller is leading District 9 with 16.1 rebounds per game while adding 15.6 points per contest. She has recorded 18 double-doubles in 21 games.