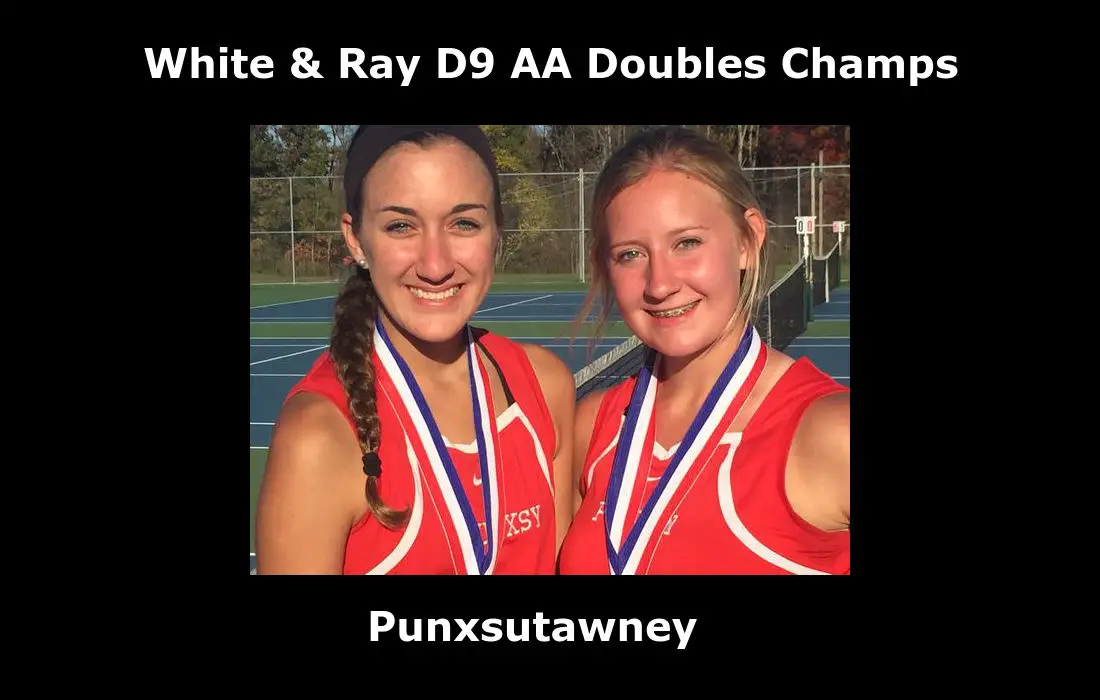 CLEARFIELD, Pa. – Punxsutawney's Emma White and Kaitlyn Ray beat Brockway's Zoie Reitz and Gabby Sabatose 2-0 to win the District 9 Class AA girls' doubles tennis championship Monday at Clearfield.
White, a senior, and Ray, a junior, won the first set 6-3 then took out Reitz, a senior, and Sabatose, a freshman, 6-4 in the second set to win the match.
White and Ray, who had a first-round bye, started their road to the title by beating St. Marys' Rebecca Aloi and Leah Gabler 10-2 in the quarterfinals. They then toppled Bradford's Ashley Stoltz and Mandi Droney 6-4, 6-4 in the semifinals before dispatching of Reitz and Sabatose in the championship match.
Reitz and Sabatose, who also had a first-round bye, reached the title match by knocking off Jessica Jorda and Reba Jordan of St. Marys 10-3 in the quarterfinals and then beating Johnsonburg's Oliva Perez-McGill and Megan Fannin 6-3, 6-4 in the semifinals.