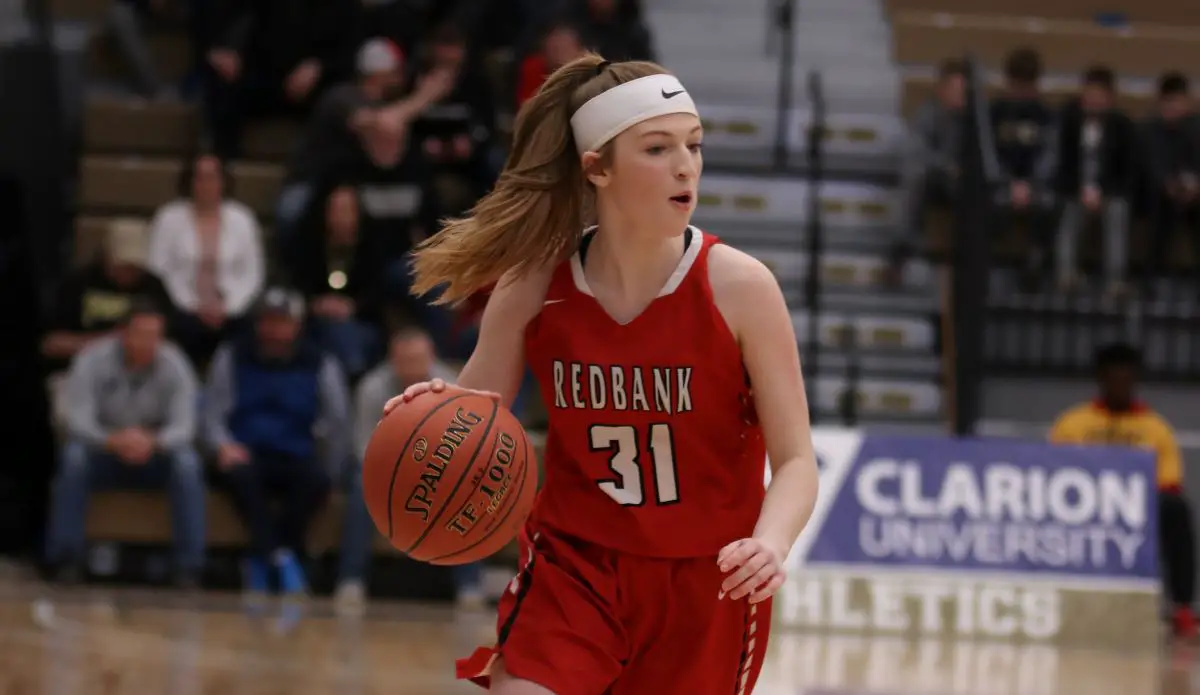 RIMERSBURG, Pa. – The Redbank Valley Bulldogs put together a solid team scoring effort in their 53-35 win over Union on Wednesday night in Rimersburg.
(Photo Courtesy of: Jared Bakaysa)
Seven different players got on the scoresheet for Redbank Valley, with six of the eight players totaling over five points. Caylen Rearick tallied a team-high 11 points for the Bulldogs and Emma Huffman contributed 10 points. Redbank's offense was consistent all night, scoring 10+ points in each quarter. Union's Dominika Logue led all scorers with 16 points.
The Bulldogs advance to 3-1 on the season, while the Knights drop to 1-5.