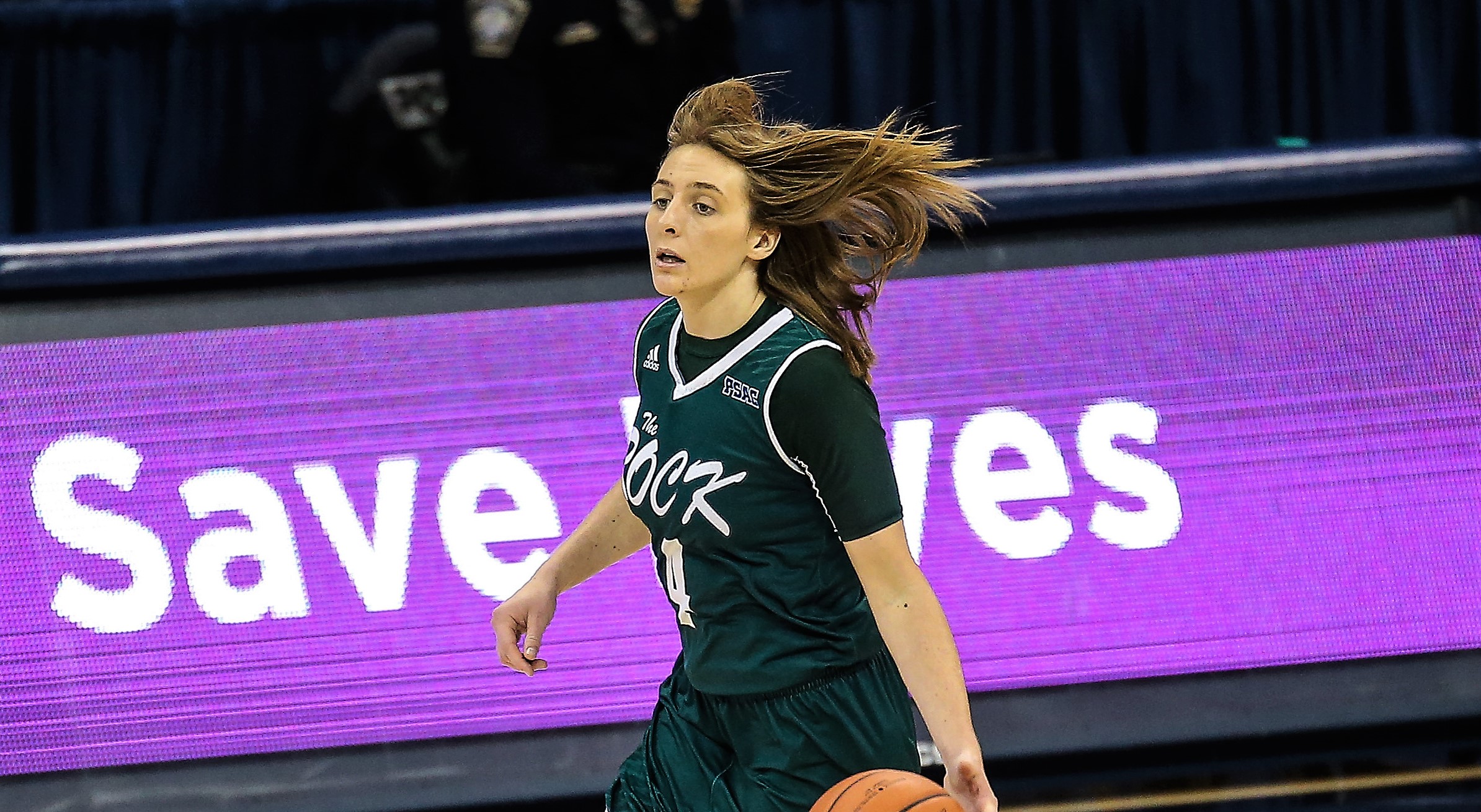 LOCK HAVEN, Pa. – Slippery Rock University sophomore guard Brooke Hinderliter, a Redbank Valley graduate, was named the Pennsylvania State Athletic Conference Western Division Athlete of the Week, the league office announced on Monday.
(Photo courtesy of Slippery Rock University Athletics. Photo by Mike Schnelle)
Hinderliter helped lead The Rock to a 1-1 record last week with a win at West Liberty University and a loss to Walsh University.
In two games, Hinderliter recorded per game averages of 21.0 points, 5.5 rebounds, 3.5 assists and 1.5 steals while shooting an efficient 51.6 percent (16-for-31) from the field and 76.9 percent (10-for-13) from the free throw line.
She was nearly perfect in The Rock's 89-74 win at West Liberty. Hinderliter scored a career-high 29 points on 12-for-14 shooting from the field and a 5-for-5 effort from the foul line while also adding six rebounds, four assists and just one turnover. The 29 point-effort was the fourth highest point total in the PSAC this season, and the most by a PSAC West athlete last week.
Hinderliter concluded the week with another solid performance in which she scored 13 points to go with five rebounds, three assists and three steals in SRU's 79-68 loss to Walsh.
In six games this season, Hinderliter leads The Rock in scoring (15.7), rebounding (6.3), assists (2.7) while also shooting 47.2 percent from the floor and 80.6 percent at the free throw line over 25.8 minutes played per game.
Through the first 34 games of her collegiate career, Hinderliter has averaged 11.4 points, 5.0 rebounds, 2.0 assists and 1.1 steals per game.
Seton Hill's Cheynne Trest was named the PSAC West Freshman of the Week.
Slippery Rock, which has won three of its last four games, begins a three-game road trip Dec. 2 at Lock Haven University in a PSAC crossover contest.