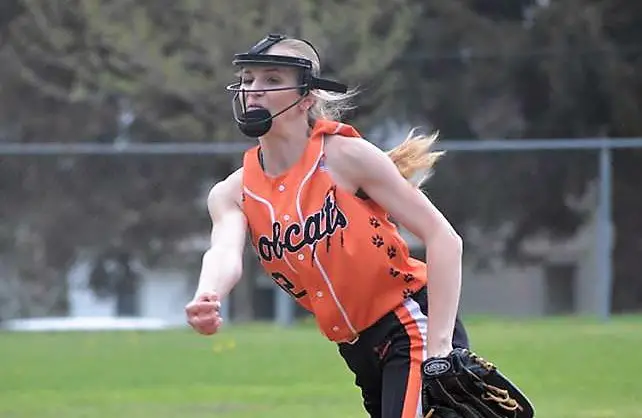 CLARION, Pa. – There has been a change to Monday's Laurel Eye Clinic High School Softball Game of the Week, as the Redbank Valley at Moniteau game has been cancelled. We will now be broadcasting, weather permitted, the Forest Area at Clarion softball game.
(Photo: Kait Constantino of Clarion. Photo by Kim Constantino)
There will actually be two contests with the first game being the resumption of a suspended game from April 11 that sees Clarion, as the visiting team, leading Forest Area, 7-1, in the third inning. That game is slated to get back underway at 4:30 p.m. with the regularly scheduled games between the teams starting at the conclusion of the resumed game.
The broadcast gets underway with the Kerle Tire Pregame Show starting at 4:10 p.m. with Chris Rossetti on the call. Game time is set for 4:30 p.m. at Paul A. Weaver Park.
Fans can listen to the games live on exploreClarion.com. Also, new, there is no need to use the app. You can go straight to the website and the player will work on any mobile device (you may need to hit the play button in order to get the stream to play). For your convenience, you can also click here to listen to the games.  If you still have the Apple or Android app, it should work for you, and the Android app is still available to download. If you are on an Apple Device, you should just go straight to the site to listen to the game or click here to listen.
The following local sponsors have signed on to make local baseball and softball possible: