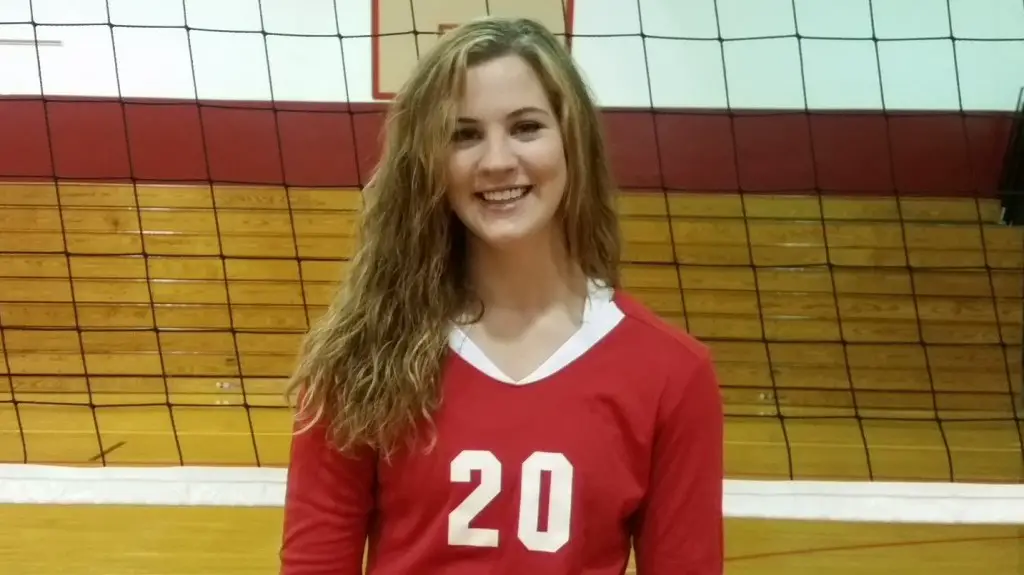 DUBOIS, Pa. (D9Sports) – Against a good team in the PIAA playoffs, Redbank Valley needed to play a clean match.
Unfortunately for the District 9 champion Lady Bulldogs, while they were solid at times, especially during the second set, they made too many mistakes in losing 3-0 (25-14, 25-19, 25-13) to WPIAL runner-up Beaver.
Redbank gave Beaver over half (43) of its 75 points off either errors or Bobcat aces – although Lady Bulldogs head coach Matt Darr said Beaver was one of the best serving teams his team has seen all year.
That coupled with the strong play of Beaver's middle hitter Macy McElhaney (9 kills, 3 blocks, 3 aces) was too much for Redbank Valley to overcome.
Watch Darr's take on the match.
Redbank Valley's best chance to make the match competitive came in the second set when the Lady Bulldogs grabbed an 18-13 lead thanks in part to the play of Heather Traister and Macy King.
Both players each had two kills while combining for a pair of blocks as well to help Redbank Valley take the five-point lead.
But Beaver, behind some strong hitting from McElhaney, Alexa Mamone (6 total kills) and Grace Oram (3 kills, 1 block assist) and strong serving from Mia Dodds, who had both of her aces during the comeback, went on a set-ending 12-1 run to take a commanding 2-0 lead in the match.
Redbank Valley never recovered from the second-set loss getting behind 10-3 in the third set thanks in large part to seven errors and never recovered.
Traister had another strong match in the final one of her career with nine kills, three block assists, a block solo and an ace. King added four kills and three block assists, while Josie Rupp had three kills.
Here is a set-by-set look at the match.
FIRST SET – Beaver 25-14
Beaver broke out to a 12-3 lead thanks to four aces, two from McElhaney, and never really let Redbank Valley into the set. McElhaney had five kills and three aces to lead the way with Mamone chipping in with three kills. Traister had five kills for the Lady Bulldogs.
SECOND SET – Beaver 25-19
After spotting Beaver a slim 10-9 lead thanks in large part to eight errors, the Lady Bulldogs went on a 9-4 run that featured a pair of kills from King, two tandem blocks by King and Traister and a Traister kill to take the 18-13 advantage. But the Bobcats answered with two straight kills, a hitting error by Traister and a tandem block by Oram and Mamone to get back within a point, 18-17. A Traister kill momentarily stopped the bleeding for Redbank Valley, but three straight errors by the Lady Bulldogs turned the momentum completely to Beaver.
THIRD SET – Beaver 25-13
The Bobcats came out strong scoring the first five points thanks to three Redbank errors, a kill by McElhaney and an ace from Sydney Caruso, who had three aces on the night. A hitting error by McElhaney, a tandem block from King and Traister and a Traister kill got the Lady Bulldogs within two, 5-3, but five straight points by Beaver, four thanks to Redbank miscues, lifted the Bobcats lead to 10-3 and before anyone could blink it was 14-6. Three straight Beaver errors gave Redbank a bit of life, but a kill from Mia Dodds ended that stretch, and then three straight kills – two from Tayben Rousseau and one from McElhaney all but put the match away at 23-12.
STATISTICS LEADERS
Redbank Valley: Heather Traister 9 kills, 3 block assists, 1 solo block, 1 ace; Macy King 4 kills, 3 block assists; Josie Rupp – 3 kills.
Beaver: Macy McElhaney – 9 kills, 3 sole blocks, 3 aces; Alexa Mamone 6 kills, 1 block assist; Grace Oram – 3 kills, 1 block assist; Sydney Caruso 3 aces; Mia Dodds 2 aces, 1 kill; Cortney Lambert 2 kills, 1 ace.
WHAT'S NEXT
Redbank Valley ends its season at 15-3. Beaver will take on District 10 champion Corry Saturday at a site and time to be determined.