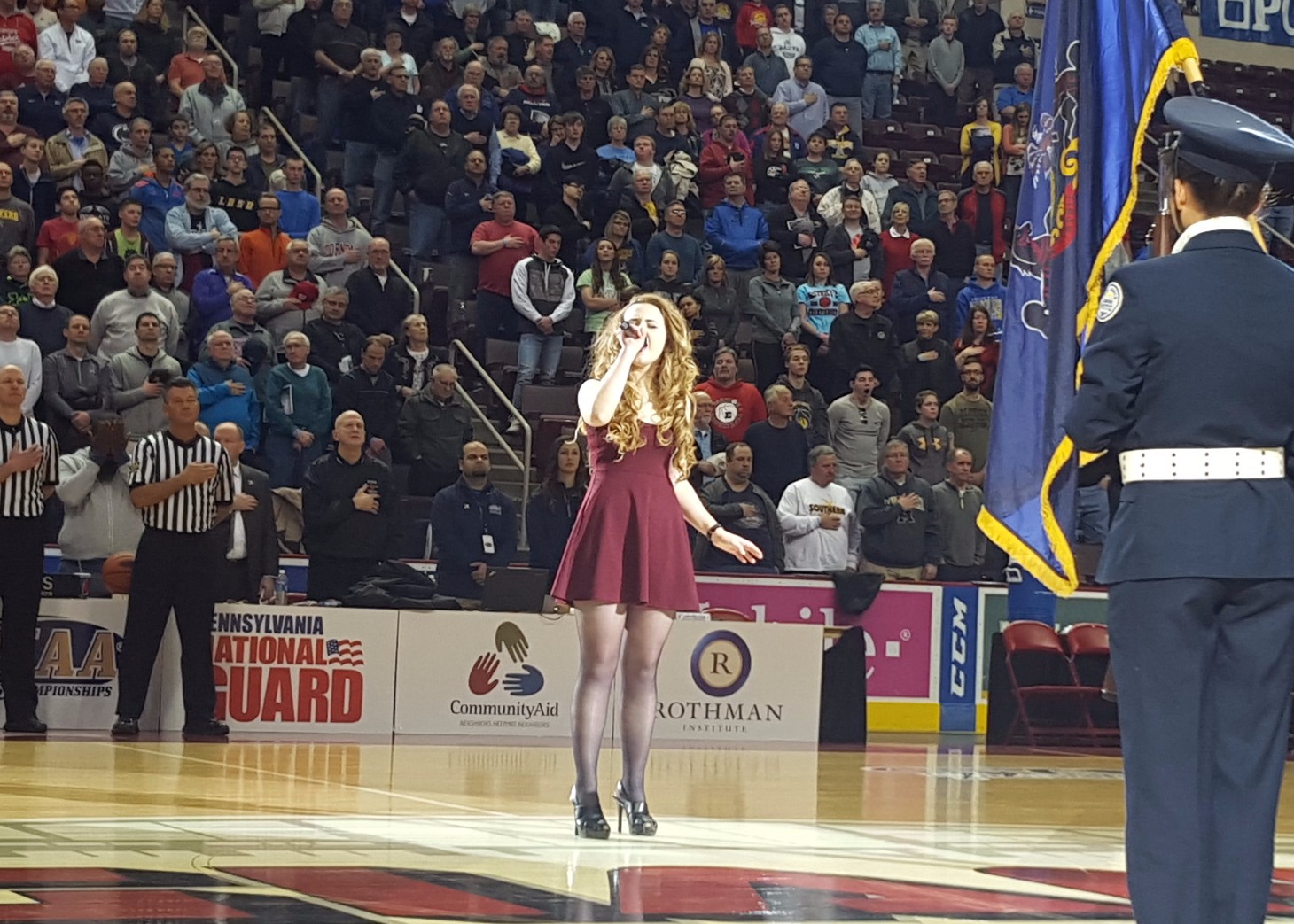 HERSHEY, Pa. – A special moment.
That's how Redbank Valley senior Kathryn Crawford described her opportunity to sing the National Anthem prior to both games of the Saturday afternoon session of the 2016 PIAA Basketball Championships at the Giant Center in Hershey, Pa.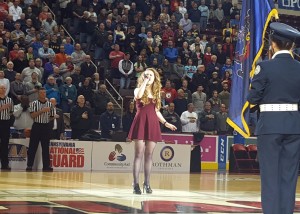 "It was very special," Crawford said after singing prior to the day's first game, the Class A girls' championship contest. "I can't wait for the next one. It's on my resume already."
Crawford is no stranger to singing the anthem or performing before audiences. After all, she was the 2014 Miss Teen ALF winner and has sung the anthem at numerous Redbank Valley sporting events as well as PIAA playoff games at Clarion University's Tippin Gym.
But Saturday was the largest venue she had ever sung in.
"It's a little bit bigger (than Tippin Gym)," Crawford said laughing. "There a couple of more seats. It was fun."
According to Crawford, all the credit for her getting to sing at the PIAA championships belongs to Redbank Valley athletic director Rodney Hartle.
"I guess Mr. Hartle, our athletic director was like do you want to sing at state basketball?" Crawford said. "He said he would see what he could do. He worked behind the scenes and asked me what time I would want to sing if I was able to. He brought me here. It was all Mr. Hartle."
If thing break right for Crawford, we could be seeing more of Crawford in the future.
After graduating from Redbank Valley this spring, she plans to head to Belmont College in Nashville to study Music Business.
"It's the biggest major on campus," Crawford said. "I want to do anything in the music industry, I guess. Really I'm just keeping a positive outlook. Any genre is fine with me. I listen to anything, especially country and softer rock."
NOTE – Crawford said the first time she sang the anthem in front of people was when she was 15 of 16 at Redbank Valley football game.