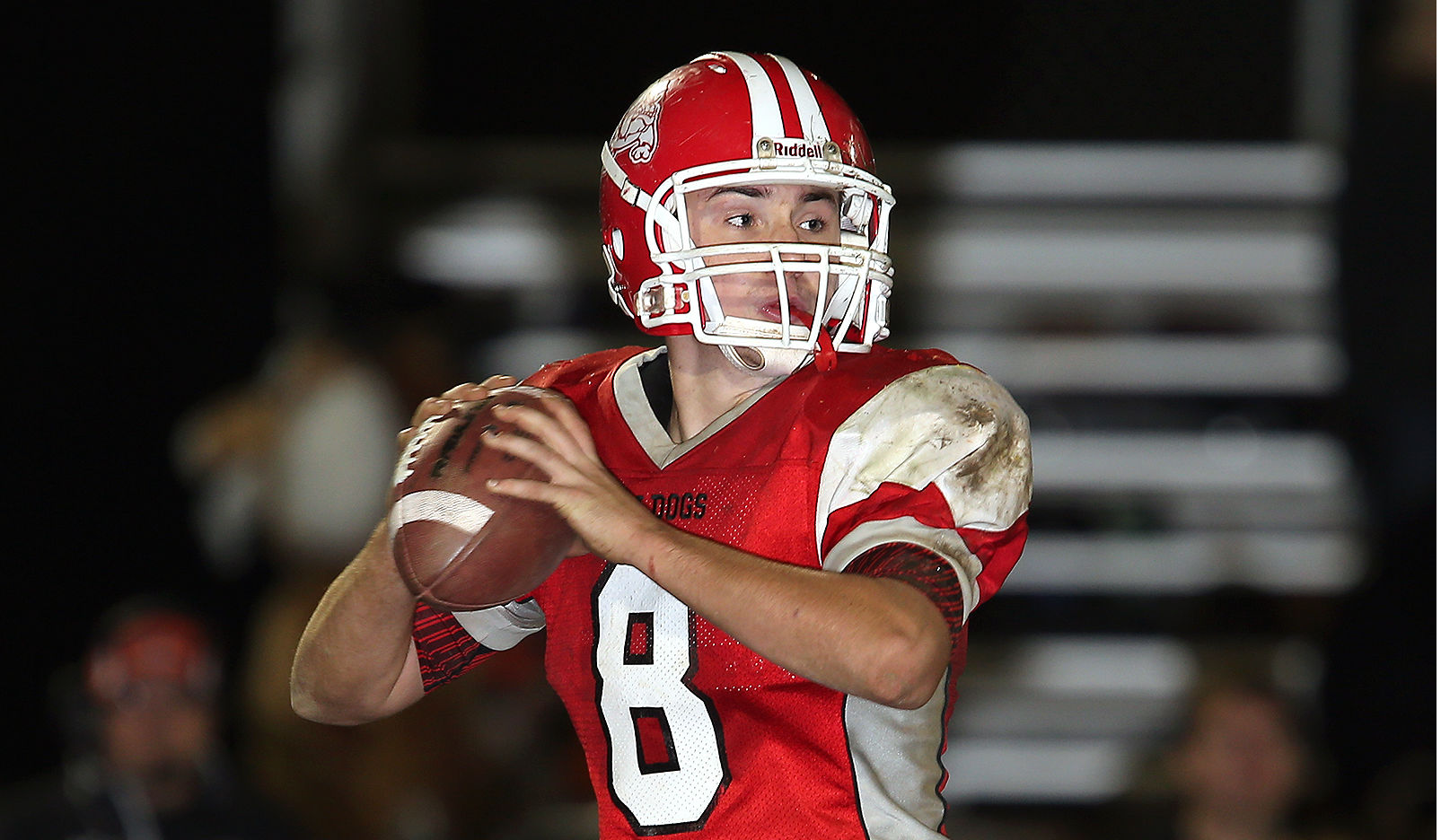 Photo of Jake Doughtery by Eric Elliott – http://eedigitalimages.zenfolio.com/
NEW BETHLEHEM – Redbank Valley senior quarterback Jake Dougherty is believed to have set the Pennsylvania single-game passing yards record Friday night in a 58-46 loss to visiting Clarion when he threw for 614 yards and seven touchdowns.
The previous state and District 9 record was 594 yards by Brockway's Derek Buganza in a win over Otto-Eldred in 2009.
Dougherty was 39 of 68 passing in the game. Wyatt Hetrick had 17 catches for 241 yards and a touchdown, while Korbin Hornberger had 10 catches for 158 yards and four touchdowns. The 241 yards receiving by Hetrick are the second most in District 9 history behind 272 by Keystone's Ben Black on 18 catches in a loss to Brockway in 2008.
In the win, Clarion's Ian Corbett ran for 397 yards and five touchdowns while also returning a kickoff for a touchdown. The 397 yards rushing are the second most in District 9 history behind the 417 ran for by Curwensville's Alex Holland in 2010 in a win over Kane.
The victory, Clarion's 25th in 25 tries in KSAC Small School Division play, gave the Bobcats their fifth consecutive conference title and the No. 2 seed in the upcoming District 9 Class A playoffs.

More on this game will appear in the weekly recaps section.